To fully step into Industry 4.0 and realise the transformative power of solutions such as automation, artificial intelligence and advanced analytics requires a change in the way that mining data is handled and utilised from one system to the next, according to the Sandvik Rotary Drilling Division (part of Sandvik Mining & Rock Solutions).
Programs that are designed to fully integrate with those from other vendors will not only deliver efficiency and cost benefits today, but also help mining houses transition into powerhouses of the future, it says.
As mining organisations have adopted digital solutions over the past 30 years, each company, down to the individual mine, has selected solutions that fit their mining style, commodity, workforce and processes. Due to the shift of professionals from one organisation to another, the different processes used for each commodity, and the introduction of new technologies, commonalities between digital products differ from operation to operation.
While some OEMs see this variability as an opportunity to close off third-party access to data and push their own digital agenda, Sandvik Rotary Drilling Division sees the sharing of data, connectivity and technology access as the next logical step to moving the industry, as a whole, forward.
Demetre Harris, Product Manager for Automation & Technology, said: "While there is much talk about systems interoperability and the benefits it could deliver in mining, it's still in the early stages. Most vendors are still reluctant to allow others direct access to their technologies and generated data."
Many vendors claim to offer application programming interfaces (APIs) that allow their solutions to share data with third-party systems, however there are often links missing which prevent true integration or mean that assistance from the vendor is required, according to the company.
"There are no standard APIs," Harris explained. "For a third party to integrate its solution with an OEM platform or vice versa, it must develop custom code. The only way that happens today is if a customer can persuade the vendor to do the work."
Understandably, miners are wary of locking themselves out of future purchasing decisions because their equipment may not be able to communicate properly with other systems.
Challenges and opportunities
When systems are unable to share data automatically, operators must resort to manual data handling and reporting. This is slow and tedious for staff and open to inaccuracies. Systems may also report data in different ways.
For example, key performance indicators (KPIs) can be computed differently between drilling solutions. One system may refer to utilisation as the time that the drill is operational, whether drilling, tramming or leveling, while another may calculate utilisation as the time during which an operator is onboard the drill. The challenge lies in integrating that information and drawing timely insights from it.
If machines and systems cannot 'talk' to one another, then safety conflicts could also arise making it difficult to operate the machines in the same environment, the company said. From an automation perspective, the ability for OEM systems to communicate with third-party solutions allows teams to mine safer and reduces the need for change management.
"Without interoperability and data sharing, the case for efficiency drops severely," Harris added. "Not all operations are at a point where they're ready to connect their systems together. Some mines may not have the infrastructure yet, but it's going to be increasingly important going forward."
Interoperability can provide huge efficiency and productivity gains across the value chain. For example, data generated during drilling can be used to improve blast profiles and optimise burden and hole spacing, which lowers explosive costs. Better blasting also improves fragmentation which lowers energy consumption downstream in crushing and grinding.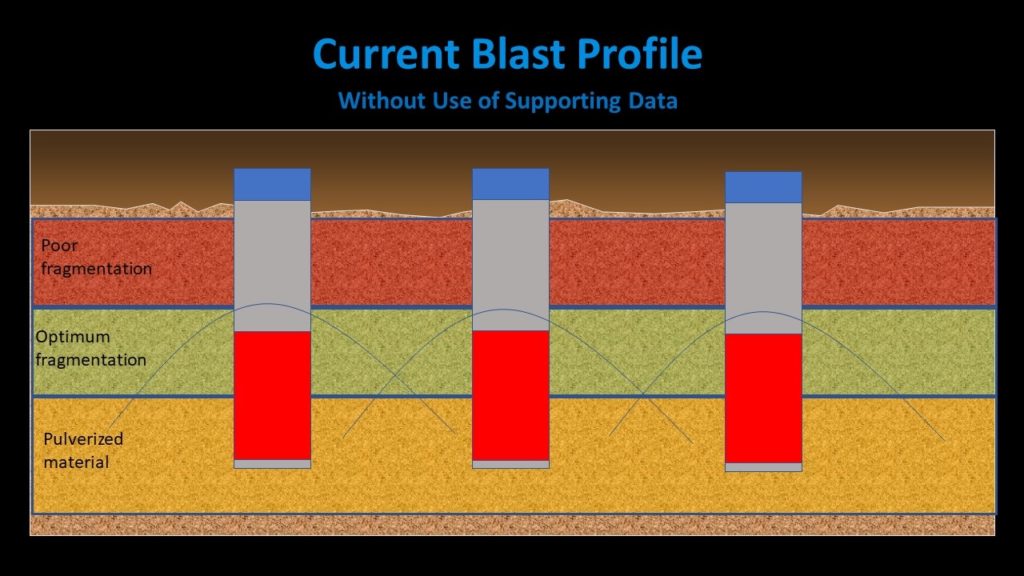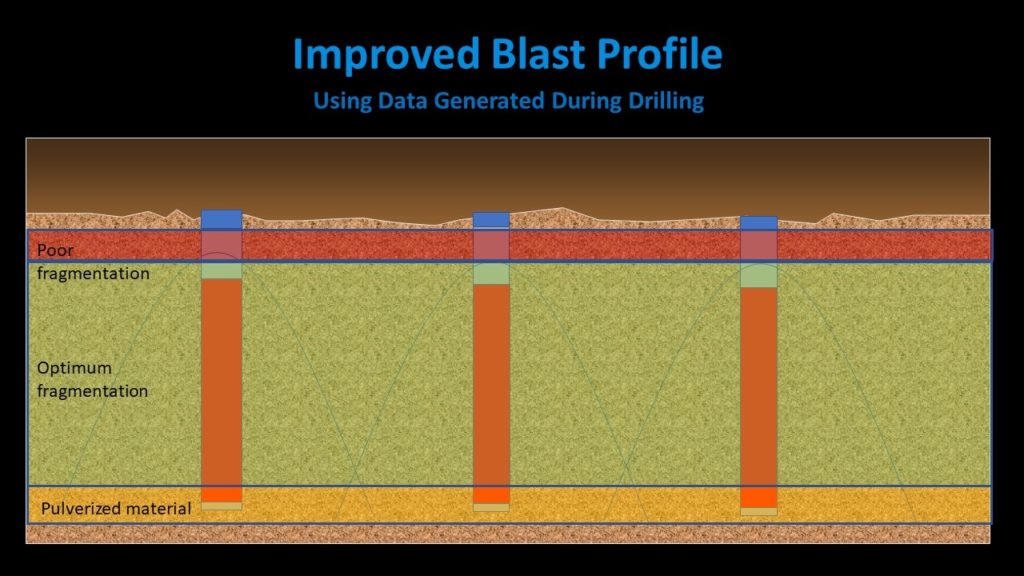 The blast arc can be positively affected when leveraging data, according to Sandvik
"Each department has its own performance targets and goals," Harris explained. "If we can better integrate the programs that each team uses, then those processes can be optimised, and efficiencies realised across the entire operation.
"The more freely data can flow from one process to the next, the better prepared each department can be to handle changes originating from the orebody."
Open data, open mind
True interoperability requires more than just data sharing. If systems are to be fully integrated, then the companies developing them must make interoperability a pillar of their designs and processes, according to the Sandvik Rotary Drilling Division.
Sandvik firmly believes that interoperability and data sharing are key to future efficiencies in mining, and the company is open to working with any third party to provide access to its data-rich technologies.
"We offer several levels of integration," Harris explained. "From the sharing of data from our iSeries drill rigs into third-party solutions installed onboard our rotary drills, to API integrations with office and cloud solutions. There are multiple ways to connect and access our data so that it can be fed to other mining processes, including planning, blasting and mineral extraction.
"Ultimately, we're open to discussing all forms of integration and interoperability," he added. "If we work together, it provides better value for the customer, for Sandvik and for the industry as a whole."
Designed for today and tomorrow
An example of this value can be seen in Sandvik's latest integrations: one mining organisation asked the company to allow its blast solutions provider access to Sandvik's iSeries Rotary Drills measurement-while-drilling (MWD) data. Using that data, the provider was able to calculate the hardness of the ground and determine the correct quantity of explosives and the best blasting sequence to fragment the ground, minimising both waste and blast costs.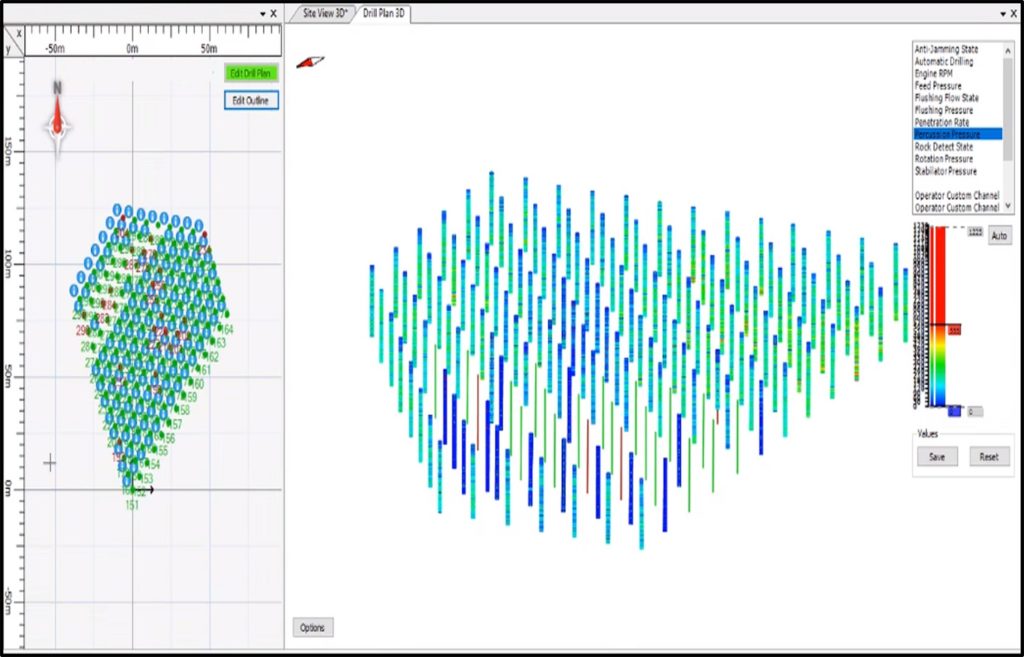 "The solutions that we're developing now are designed for future data sharing and interoperability," Harris explained. "That's the case with the newest version of OptiMine® for Surface which will be released later this year.
"Some of the data that's provided through our APIs today may not be needed but, as new integrations and capabilities arise, systems may require it. We're building our solutions in a way that makes them futureproof."