The Electric Mine 2020 conference
The world's only global mine electrification event
March 19-20, 2020, Radisson Blu Waterfront, Stockholm, Sweden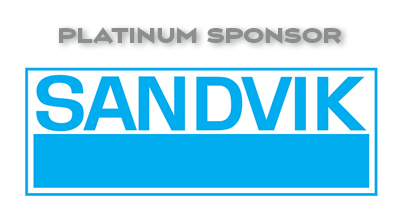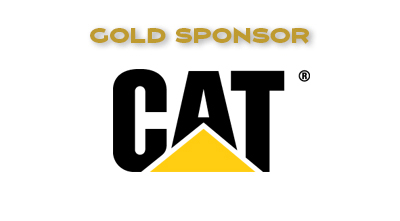 EARLY BIRD* delegate registration:  US $1,000 / GB £850 

(Discounts are available for company delegations – see below)
Following a sell-out event in Toronto, Canada, in 2019, The Electric Mine is back!
Against a backdrop of increasing ventilation costs, deeper mine developments and the need for miners to reduce their carbon footprint, mine electrification both above and below ground is accelerating. Electrifying operations with mobile, fully-electric and non-tethered equipment can reduce greenhouse gas emissions, improve the environment for mine workers, positively impact mine design and cut both operational and capital expenses.
Papers already confirmed include:
Gernot Beutle, Sales Project Manager, eMining AG
The eDumper: the world's largest battery-electric haul truck
Adrianus Halim, Senior Lecturer, Division of Mining and Geotechnical Engineering, Luleå University of Technology
SIMS battery-powered mining equipment project updates
Kimmo Rauma, Vice President, Danfoss Editron
Mining – in the front line of the electric revolution
Paul Summers, Lead Developer, Electric Drive Systems, Miller Technology Inc
Underground light duty vehicles – a key electrification focus to reduce diesel emissions
Justin Bain, CEO & Steven Howell, CTO, 3ME Technology
EVmine – no tomfuelery from hard-rock to hazardous areas
Samantha Espley, General Manager – Mining Technology & Innovation, Vale & Sean Kautzman, Principal Consultant (Mining), SRK Consulting
Underground mine planning strategies for battery-electric vehicles – it's not simply plug 'n' play
Jens Steinberg, Director Sales & Marketing, SMT Scharf
Weighing up battery haulage options for underground, from fixed monorail to rubber tyred mobile machines
Steve Gretton, Executive Chairman, Clayton Equipment Ltd
The next generation of battery rail haulage underground
Robert Droogleever, General Manager, Cat Underground Mining
Designing for electric: Caterpillar's journey to safe, robust electric-drive underground solutions
Oscar Fors, President – Industrial Battery Systems, Northvolt
High performance batteries for mining applications
Simon Moores, Managing Director, Benchmark Mineral Intelligence
Mining versus automotive in a battle for 21st century lithium ion battery supply
Rikard Mäki, R&D Coordinator, Business Development, Boliden
Electrification in surface mining: trolley assist developments in the Arctic
Uwe Mueller, Program Manager – Commercial Pilots, Global Key Account Management, Volvo Construction Equipment
Autonomous electric transport – from research to industrial application
Kenny Boles, VP of Market Development & Philippe Maillard, Lead Application Engineer, Saminco
Battery electric propulsion systems for drop-in conversions: rebuilding with options
Heather Ednie, Managing Director, Global Mining Guidelines Group
Collaborating on the electric mine of the future
This industry development comes with unique challenges, however. Notably how to get the same or better efficiency and productivity from fully-electric machines, how to address issues like charging and energy storage, the different hazards that come with this new approach, the required new infrastructure, and achieving some kind of standardisation across different mines, regions, countries and continents.
The Electric Mine 2020, in Stockholm, Sweden, will delve into all these issues, hearing practical examples of how these challenges have been overcome at trial projects or mine sites.
The event will gather the leaders in the mine electrification space, with the program offering a platform for mining companies, OEMs, service providers and research institutes to exchange ideas on best practice within this fast-changing sector.
Taking place at the Radisson Blu Waterfront, in Stockholm, Sweden, the 1.5-day event will prepare those in the sector for what will inevitably become a major industry trend that affects all of those within the mining sector.
If you'd like to hear more about The Electric Mine 2020 – including opportunities for presenting, sponsoring and exhibiting – please feel free to get in contact with Editorial Director Paul Moore ([email protected]) or Editor Dan Gleeson ([email protected]). Company delegations are also entitled to a discount.
We look forward to seeing you in Stockholm!
*The EARLY BIRD rate is available until 2nd January 2020. After that the full rate will be US $1,300 / GB £1,000.
@theelectricmine                #TheElectricMine