The IPCC 2020 conference
Making open-pit mining more efficient and continuous
May 21-22, 2020, Hyatt Zilara Cancun, Mexico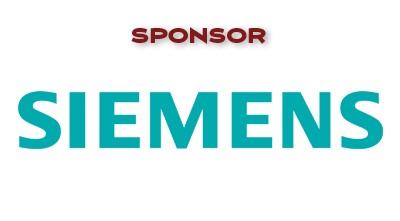 EARLY BIRD* delegate registration:  US $1,000 / GB £850 

(Discounts are available for company delegations – see below)
The only global in-pit crushing and conveying focused event of its kind, IPCC 2020 is the sixth edition of a hugely successful conference series.
Building on a strong event in Chile in 2018, IPCC 2020, in Mexico, will once again provide a forum for high-level networking and discussions on IPCC in all its varied forms. This includes high angle conveyors, to semi-mobile and fully-mobile crushing and sizing stations, to IPCC-related systems relating to mining waste management, as well as heap leach material stacking.
The event continues to attract all the major equipment OEMs designing these solutions, mining companies that have seen the benefits of employing this mining technique, and the service companies ensuring all pieces of the IPCC puzzle work in harmony. They will come together in a stellar program that looks at practical examples of how the technologies and solutions have been implemented and the impact of the installations.
Taking place at the Hyatt Zilara, in Cancun, Mexico, the 1.5-day event will bring together IPCC thought leaders in a relaxed setting where discussions can be had, cocktails can be drunk, and deals can be discussed and (hopefully) signed!
Papers already confirmed include:
Christian Dirscherl, VP for Mining, Excavation & Transport, Siemens
Reliable drive solutions for IPCC systems
Sergei Sabanov, Associate Professor, School of Mining & Geosciences, Nazarbayev University
Risks & opportunities: use of IPCC systems in Kazakh mines
Neville Kelly, Business Development Manager & Ian Gibbs, Executive General Manager, RCR Mining Technologies
IPCC: a vision realised
Glenn Davis, Sales Manager & Johannes Muir, Business Manager, Creation Material Handling
The ultimate in IPCC flexibility: the Mobile High Angle Conveyor
Bob McCarthy, Principal Consultant, SRK Consulting
Exploring the bulk sorting potential of the CuMo project, Idaho, USA
If you'd like to hear more about IPCC 2020 – including opportunities for presenting, sponsoring and exhibiting – please feel free to get in contact with Editorial Director Paul Moore ([email protected]) or Editor Dan Gleeson ([email protected]). Company delegations are also entitled to a discount.
We look forward to seeing you in Cancun!
*The EARLY BIRD rate is available until 31st January 2020. After that the full rate will be US $1,300 / GB £1,000.