The IPCC 2021 conference
Making open-pit mining more efficient and continuous
June 10-11, 2021, Hyatt Zilara Cancun, Mexico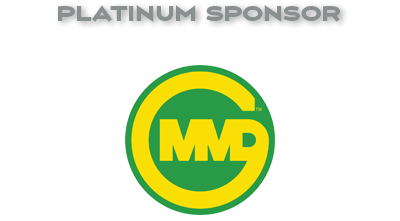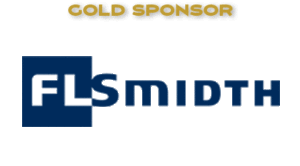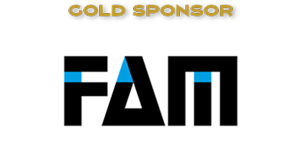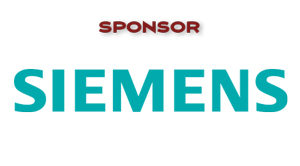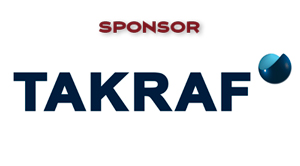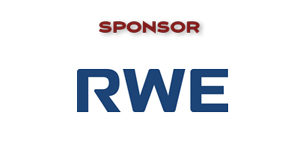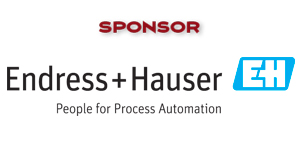 EARLY BIRD* delegate registration:  US $1,000 / GB £850 

(Discounts are available for company delegations – see below)
The only global in-pit crushing and conveying focused event of its kind, IPCC 2021 is the sixth edition of a hugely successful conference series.
Building on a strong event in Chile in 2018, IPCC 2021, in Mexico, will once again provide a forum for high-level networking and discussions on IPCC in all its varied forms. This includes high angle conveyors, to semi-mobile and fully-mobile crushing and sizing stations, to IPCC-related systems relating to mining waste management, as well as heap leach material stacking.
The event continues to attract all the major equipment OEMs designing these solutions, mining companies that have seen the benefits of employing this mining technique, and the service companies ensuring all pieces of the IPCC puzzle work in harmony. They will come together in a stellar program that looks at practical examples of how the technologies and solutions have been implemented and the impact of the installations.
Taking place at the Hyatt Zilara, in Cancun, Mexico, the 1.5-day event will bring together IPCC thought leaders in a relaxed setting where discussions can be had, cocktails can be drunk, and deals can be discussed and (hopefully) signed!
Papers already confirmed include:
Chris Pearson, MMD GPHC Group Business Development Director
MMD Fully Mobile Surge Loader – mine smarter, load quicker
Branco Lalik, Director Mining Systems, FLSmidth
TBC
Luc Tellier, Global Process Line Manager IPCC, FLSmidth
A success story in Brazil – introduction & operation of a fully mobile crushing unit
Erhard Pagels, Senior Specialist for Mobile Equipment, FAM GmbH and Marcel Giardina, Sales Manager FAM America Latina
Mobile Conveyor on Crawlers: a FAM solution for green mining
Jon Rutter, Principal Geologist & Michael Scott, Senior Project Evaluation Specialist, CRC ORE
A systematic process for implementing bulk ore sensing & separation in metalliferous mines
Paul Emerson, Director of Project Development & Ron Kelly, President – Terra Nova Technologies
PIT to TIP – utilising the versatility of mobile conveying & stacking
Christian Dirscherl, VP for Mining, Excavation & Transport, Siemens
Reliable drive solutions for IPCC systems
Sergei Sabanov, Associate Professor, School of Mining & Geosciences, Nazarbayev University
Risks & opportunities: use of IPCC systems in Kazakh mines
Neville Kelly, Business Development Manager & Ian Gibbs, Executive General Manager, RCR Mining Technologies
IPCC: a vision realised
Glenn Davis, Sales Manager & Johannes Muir, Business Manager, Creation Material Handling
Productivity & cost effectiveness in mobile conveying – the Crawler Mounted Conveyor (CMC) for IPCC & heap leach
Bob McCarthy, Principal Consultant, SRK Consulting
Exploring the bulk sorting potential of the CuMo project, Idaho, USA
Andreas Miketta, Conveyor Component Manager, RWE Power AG
Direct bonding ceramic lagging of pulleys under rough IPCC mining conditions
Arie-Johann Heiertz, Head of Mining and Materials Handling, RWE Technology International
Boost your IPCC production targets: RWETI's operational and training assistance services for international mining operations
Rico Neumann, Chief Mine Planning Engineer, TAKRAF
A new IPCC system for iron ore – an example of complex redundancy
Jorma Kempas, Bid Manager – Lokotrack, Metso & John McCarthy, Product Manager – Double Roll Crushers, Komatsu Mining
A collaborative approach for a complete high efficiency IPCC solution in Thailand
Nick Russell, Senior Mechanical & Mining Engineer, Worley
Fully mobile IPCC/truckless mining: lessons learnt
Jair Amorim Rangel, Planning and Business Development Vice President, Compania Minera Antamina
An IPCC concept for a sustainable mine
Sergio Zamorano, VP Global Projects and Product Development & Chimroy Ray, VP Technology and R&D, Oriental Rubber
Belting solutions for IPCC
Claus Butter, Technical Director Mining, LHB Mining Solutions
IBEX – the reliable high capacity steep angle conveying system without limitations
Martin Lurie, Global Technology, Innovation and Sustainability Manager – Conveyors; thyssenkrupp Industrial Solutions
Rail-Running Conveyors: a breakthrough for out-of-pit, steep, enclosed and high-efficiency conveying
Steve Nix, Global Product Manager – High Angle Conveyor (HAC), Komatsu Mining
High Angle Conveyor: considerations for mining planning
Joe Dos Santos, Founder and President, Dos Santos International
The Flying Sandwich High Angle Conveyor
Christoph Deppe, Mine Planning Engineer, thyssenkrupp Industrial Solutions
Partners from vision to reality – a stepwise approach for the implementation of IPCC projects
José Raimundo Lopes, Director Consultant, JR Soluções de Mineração
The importance of detailed planning of movement & integration as levers of success for IPCC systems

Reik Winkel, Executive Director, indurad
China a pacemaker in IPCC automation: significant idle time reduction by automatic transfer point synchronisation of BWE, belt wagon & tripper car
If you'd like to hear more about IPCC 2021 – including opportunities for presenting, sponsoring and exhibiting – please feel free to get in contact with Editorial Director Paul Moore ([email protected]) or Editor Dan Gleeson ([email protected]). Company delegations are also entitled to a discount.
We look forward to seeing you in Cancun!
*The EARLY BIRD rate is available until 31st March 2021. After that the full rate will be US $1,300 / GB £1,000.