Australia-based mining company Centrex Metals has partnered with CDE Meta to deliver a state-of-the-art wet processing plant, currently in transit to the company's Ardmore site, that will produce phosphate concentrate, according to CDE.
The plant is expected to arrive on site this month following the completion of fabrication and successful factory acceptance testing, CDE said.
Located south of Mount Isa in northwest Queensland, Centrex Metals' Ardmore phosphate rock project is expected to produce 776,000 t/y of premium-grade phosphate rock concentrate, according to a recent feasibility study.
The pilot CDE phosphate washing plant, expected to be commissioned in the second half of 2019, will wash, scrub and de-slime free-digging ore to produce premium 35% P2O5 and ultra-low cadmium phosphate rock concentrate to be used in the manufacture of phosphoric acid, CDE said. It will progress to full-scale development in 2020.
The modular plant has a capacity of 70 t/h and has been designed to accommodate the expansion of the plant in phase two, which is expected to double the scale of the operation to process 140 t/h, equivalent to 800,000 t/y (wet).
During phase one, the pilot plant will provide up to 30,000 t (wet) concentrate to a number of Centrex Metals customers.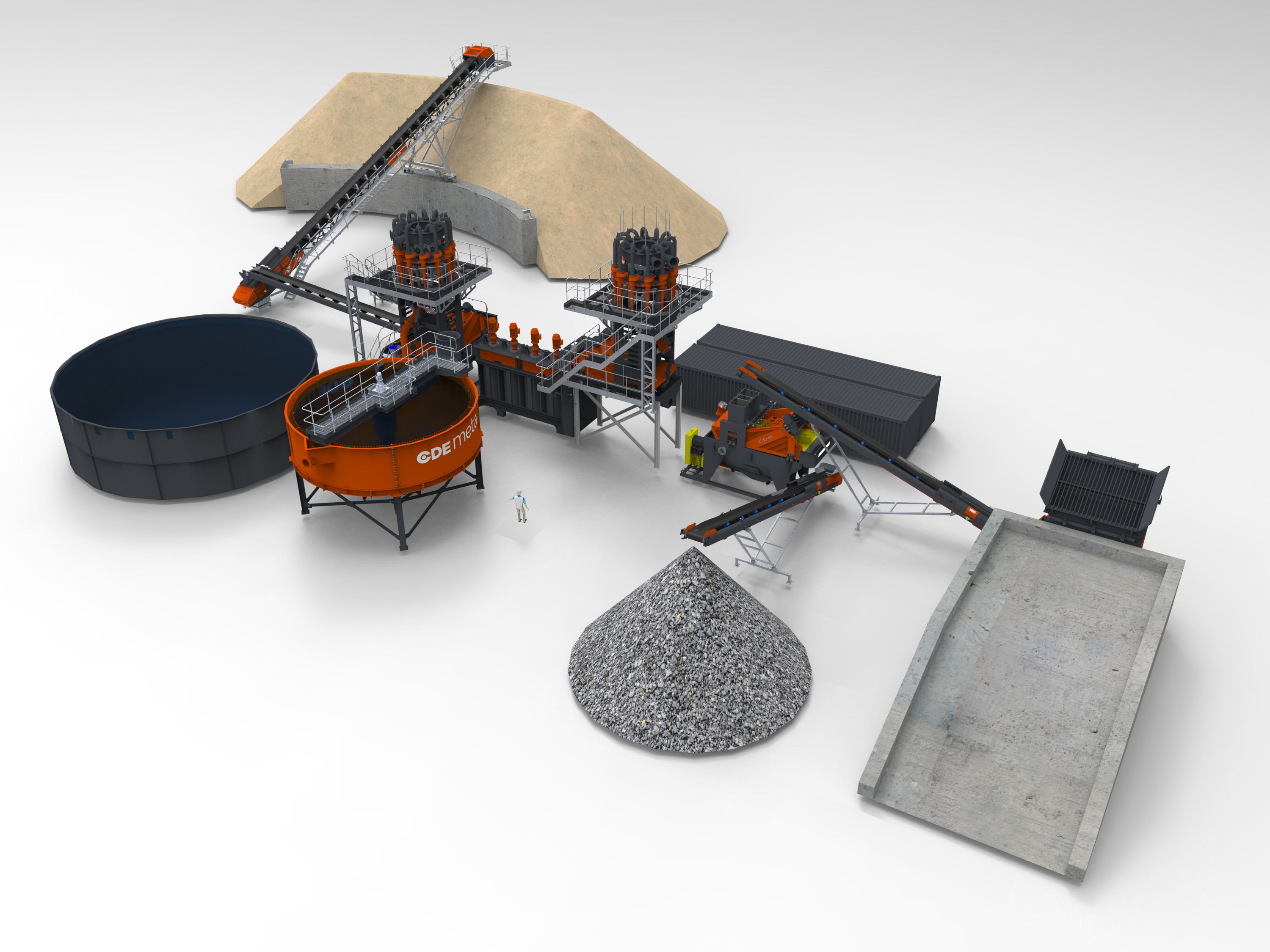 Adam Holland, Head of Mining at CDE, said: "This 70 t/h solution, created in collaboration with Centrex, is part of a two-phase project. The pilot plant comprises the first phase and has been carefully designed using CDE's unique modular offering in order to facilitate the simple and cost-effective transition to a 140 t/h plant in phase two.
"CDE's modular approach solved many of the challenges presented by the remote location of the reserve, providing the flexibility required to protect that initial investment when moving from a pilot to full scale plant in 2020. This was essential for Centrex Metals to gain the necessary return on investment to make the project viable."
To alleviate challenges presented by the remote location and its restricted access to water supplies, CDE is also supplying its AquaCycle technology, a high-efficiency water management system which recovers up to 90% of the process water for immediate recirculation in the system.
The bespoke solution designed and commissioned by CDE has contributed to Centrex Metals reducing its pre-production capital costs by 13% due to key design changes and equipment selection.
Simon Slesarewich, CEO at Centrex Metals, said: "This is an exciting development for Centrex and we look forward to receiving the first module of the start-up plant on site.
"Following a thorough feasibility study, we expect to produce 776,000 t of premium grade phosphate rock concentrate, which is equivalent to 800,000 wet tonnes per annum at the target shipping level of 3% moisture.
"To deliver this target over the estimated 10-year lifetime of the mine, we required a reliable and resilient wet processing solution to remove the fine gangue after the high-grade ore has been crushed to meet sizing specifications. Our research showed that CDE could deliver a solution that fully met our requirements."
He continued: "Trial mining and production will enable the company to demonstrate the quality of the Ardmore product and further advance the project with offtake partners in the Asia-Pacific region that is forecast to see increased growth with this quality of material."