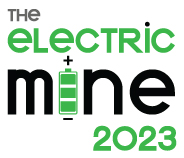 Following another stellar mine electrification event in Stockholm, Sweden, in February 2022, The Electric Mine 2023 conference is coming back to North America and will now run over three full days in Tucson, Arizona!
Things are gathering pace – the major mining companies have all signed up to interim and final emissions targets, which require surface and underground equipment fleets to ultimately move away from diesel while minimising its use in the short term through hybrid solutions, trolley and alternative fuels for example. A number of future mining fleet deals have been signed between equipment OEMs and miners focussing on hydrogen fuel cell and battery electric solutions. In-pit crushing and conveying also has an important role to play to reduce trucking where possible.
Finally, as electricity use increases in mining, the right strategy for on-site energy infrastructure to store and distribute renewable power is also important.
All of these topics will be covered in-depth, with the program offering a platform for mining companies, OEMs, service providers and research institutes to exchange ideas on best practice within this fast-changing sector.
For the latest on sponsors, exhibitors, speakers and agenda please see www.theelectricmine.com