Announcing In-Pit Crushing and Conveying 2018!
With the mining industry mood picking up, the level of interest in IPCC solutions is again increasing, and some high profile projects in Chile, Peru and Brazil are now well advanced. In the technology part of the industry, there has been some significant consolidation of key players. Thus International Mining Events is very pleased to announce our fifth IPCC conference will be held on 26/27 April 2018 in Santiago, Chile, some four years after the last event in South Africa. The timing is at the end of Expomin week in Santiago, giving delegates the chance to attend one of the most important Latin American mining shows first, before rounding off their time in Chile with our focussed mining technology conference. Today there is much more of an acceptance that applying elements of IPCC to a conventional truck and shovel operation is just as valid as an IPCC-only mine; while progress in mine automation also brings a lot of potential for IPCC with more efficient and better adhered to long term mine planning. Already the conference is shaping up to be one of the most successful to date. Paper offers are still welcome to IM Events Director Paul Moore at [email protected] while delegates can be registered at the below link. There are also numerous sponsorship opportunities available, including a limited number of exhibition booths. Please get in touch if potentially interested.
The current list of speakers is included below and the latest advertisements feature in the January and February 2018 issues of International Mining  and Mineria Chilena.
Click this button to book your place online now: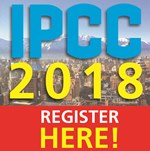 Speakers to date – more to come!
Potential for belt conveyor application in small-scale hard-rock open pit mines
Tobias Braun, Senior Engineer, MRE – Institute of Mineral Resources Engineering, RWTH Aachen University
Near face solutions for oil sands mining
Michael Carniato, Senior Associate Engineer R&D, Syncrude Canada
Continuous extraction in open pit mineral mining – how close are we?
Simon Williams, Snr Mgr Mine Engineering, BHP and Stephen Kou, Director of Strategic Growth, ‎Terra Nova Technologies
Layout engineering for a 20 Mt/y crushing and conveying system
GSSV Suresh, Deputy General Manager and K Sudhir Kumar, Senior Manager, NMDC Ltd
Reliability and Capacity Determination of SMIPCC Systems
Christian Cavagnaro, Managing Director Chile and Dr Robert Ritter, Mine Planning Engineer, TAKRAF
Crushing plant configurations
Walter Kueng, CEO Americas, Tenova
The lizard system for heap leaching and dry tailings stacking
Branco Lalik, Sales Manager, thyssenkrupp Mining Systems
Fully mobile IPSC technology
David Pitchford, President of Business Development, MMD Americas
Implementing gearless drive solutions for large mine conveyors in South America
Christian Dirscherl, Vice President for Mining, Excavation & Transport, Siemens
High Productivity IPCC Systems and Technologies
Claus Butter, Process line Director IPCC and Bill Malone, Global Product Director, Crushers, FLSmidth
Mobile apps for every employee: a new paradigm in maintenance management for IPCC operations

Arie-Johann Heiertz, Sales Manager Mining and Materials Handling, RWE Technology International GmbH
Mobile crushing and conveying experiences/Deep in-pit crushing for uphill conveying to processing plant
Jorma Kempas, Bid Manager Lokotrack and Frederic Barou, Bid Manager, Mining Systems, Metso
A new direct drive solution for medium powered conveyor drives
Ulf Richter, Global Product Manager – Conveyor Systems, ABB Automation
High Angle Conveying – new projects and designs
Joseph Dos Santos, President, Dos Santos International
IPCC Digitalisation: Smart Sensor Solutions in Excavation, Crushing, Heap Leaching and Spreading
Reik Winkel, Executive Director, indurad
Advances in Chile with Terrain Levelers and recent machine innovations
César Leite, Regional Manager – Vermeer Latin America
Introducing bulk sorting: its enablers, application, and potential
Bob McCarthy, Principal Consultant, SRK Consulting
Considerations for selecting the right option for in-pit or underground crushing and conveying
Sergio Zamorano, Consultant, ZING eirl
SPONSORS

Lead Sponsor