Sandvik Mining and Rock Technology, last year, made a clear statement to the underground mining equipment sector with the acquisition of Artisan Vehicle Systems: the future is electric.
With this acquisition having bedded in and International Mining Events' The Electric Mine 2020 conference, in Stockholm, Sweden, just around the corner, IM caught up with Sandvik Mining and Rock Technology President, Henrik Ager, to get his views on current industry demand for electric solutions and what other elements could come into the OEM's electrification offering in the future.
IM: In your keynote presentation title for the upcoming conference you have highlighted two benefits to electrification, namely 'productivity' and 'sustainability'. Would you say these are the two most important criteria for companies adopting, or thinking about adopting, electrification solutions?
HA: Productivity, or rather mining economics, is still the primary driver for any technology change. If applying new technology allows you to lower your cost or get more tonnes out of the operation, it tends to make sense. If it doesn't, it rarely makes sense.
For electrification, we are getting to the point where, when you compare a diesel machine with an electric machine, the economics are starting to be on a par. The electric machines tend to be more expensive from a capital expenditure (capex) point of view, but this upfront capital is coming down; we haven't yet made that many machines but when we scale up production the price will likely fall further.
Within this, the batteries are, of course, a big capex item. To get around this, we will most likely end up selling the battery as a service to customers, so they pay per kilowatt hour as opposed to investing outright in batteries.
Some of the benefits of using electric machines include the maintenance costs being significantly lower than with diesel-powered equipment. You are also seeing you can get more productivity out of the machines – with any electric motor, you get a lot of torque. This latter point is of use in many applications. For example, when you are running an underground loader and loading your bucket, torque control is very important. Being able to precisely control this and get as much traction from the tyres as possible allows you to more accurately load the bucket. We should, therefore, see better fill factors on the bucket with these electric drivetrains; if you end up getting 10% more in your bucket every time, it makes a difference.
From an economic point of view, you also have the potential ventilation benefits of having an electric drivetrain. The electric drivetrain will put out some heat, but it is about one eighth of what a diesel drivetrain puts out. Obviously, there are no diesel particulates either, so you need to ventilate a lot less. If you start inputting that into your mine plan, then you end up saving a lot of capex on ventilation shafts. That can bring an orebody into being economically viable where it wasn't before. While that is not the case for all mines and orebodies, it is relevant for many of them.
IM: Does that total cost of operations argument overcome upfront capex concerns in countries that are known to be more price sensitive?
HA: There are some geographies where price is more prominent and others where it is less prominent. But, to put this into perspective, we predominantly make expensive and productive machines. We don't make low cost or low productivity machines. So, we have been fighting with this same issue for a long time. Yes, it is more difficult to overcome capex issues in some places, but there are still customers in these areas that look at the full productivity dynamic and realise the cost of the machine is only one piece of the puzzle.
In general, the more you separate operations from procurement, the more the discussion shifts to price per machine. The closer the relationship is between operations and procurement, the more chance you have of entering a full productivity discussion.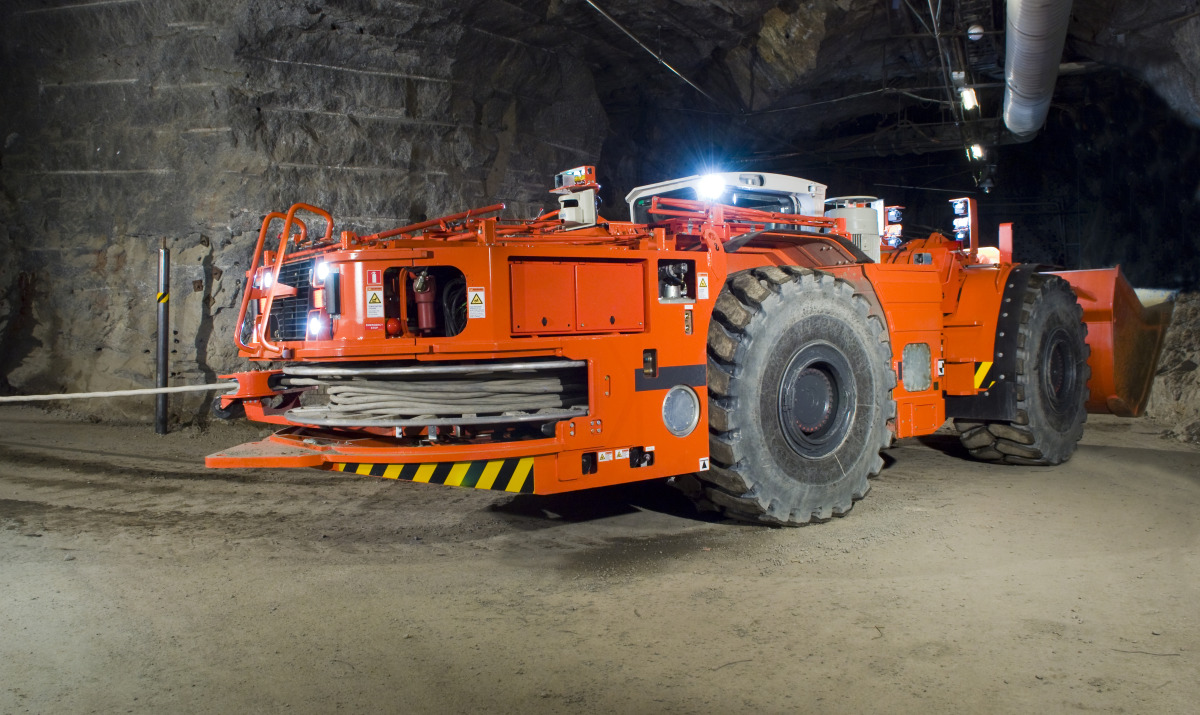 IM: How widespread would you say interest is for mine electrification? You're currently speaking to me from Cape Town, South Africa (at Mining Indaba), would you say it is penetrating that continent, as well as North America, Australia and Europe?
HA: Yes, is the short answer. This topic has pretty much been on the agenda in every discussion we have had this week.
One important thing often left out of this conversation is that, in southern Africa, electric loaders have been operating in mines for a long time, but they are cable electric. This is the case across the globe too. We delivered our first cable-electric machine in 1981 and have put out more of these loaders than anyone else. We have delivered 600 electric machines – most of which are tethered or cable loaders.
We have now developed a battery and cable combination machine so when you are underground in the section doing repetitive work – loading and dumping the bucket – you are on a cable, but then when you need to go to the workshop or need to move the machine to another section of the mine, you can unhook and operate on battery. The machine can also carry out a few cycles on battery-only, but this might not be as productive in certain operations.
IM: Out of those three – North America (Canada, more specifically), Australia and Europe – which region would you say is leading when it comes to adopting electrification solutions in mining? What do you put this down to?
HA: It's Canada for two reasons.
One is the data around diesel particulates is that much more advanced in Canada. There are strict regulations for how much ventilation you need in underground mines to dilute diesel particulates and exhaust gases.
The second – which is also linked to the first one – is that many mines in Canada are going deeper or further away from existing ventilation and cooling infrastructure. As well as the obvious health benefits, the cost of new ventilation shafts and refrigeration can be offset by using electric machines, since they produce zero exhaust emissions and much lower heat.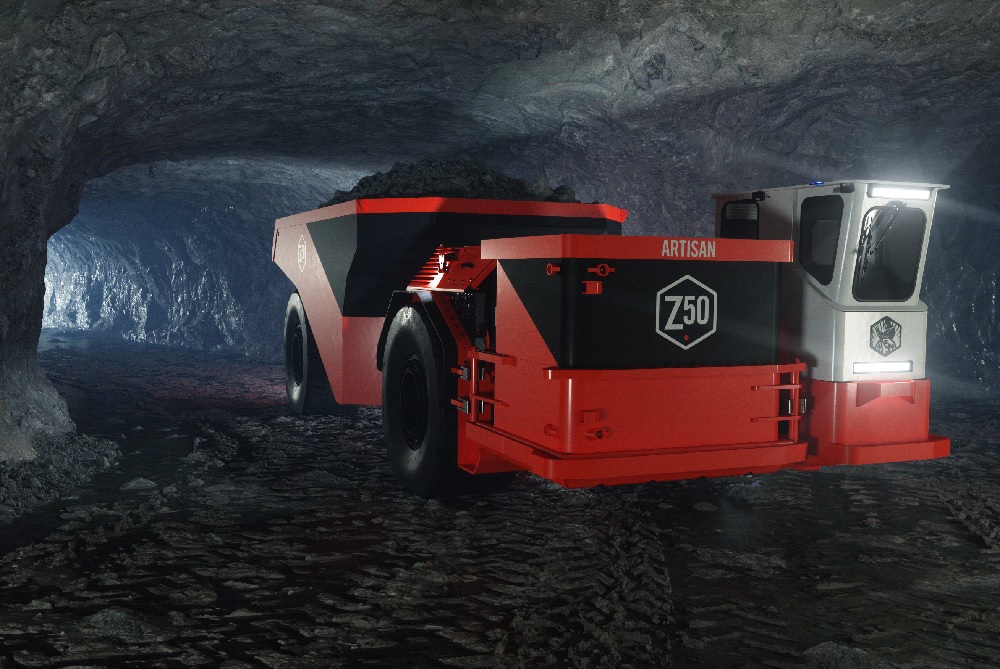 IM: In terms of your mine electrification offering, Sandvik recently completed the acquisition of battery-electric vehicle leader Artisan, adding to the company's long history of delivering cabled machines powered by electricity. Do you currently see any other technologies on the market that you might acquire/build to further your status as a leader in mine electrification solutions?
HA: We are looking at a diesel-battery hybrid as an option. We need to, again, see that the economics stack up as these will be more expensive machines to manufacture. We need to answer the questions: Will that machine be more productive? Will it be faster up the ramp? And will it be more practical than using battery-electric only?
We need to see what the case is here and work with our customers.
A couple of the mining contractors are really pushing for the development of these machines. It's good to work with the contractors on such projects as they are so heavily focused on economics and productivity. They may bid on, for example, developing a 2 km decline into the mine. The cheaper they can do that from a complete project cost point of view, the more competitive they will be and the more projects they will win. So, they really know their numbers and can clearly factor in new technology to these calculations.
As previously mentioned though, if the economics on that machine don't make sense, it is hard to make things work.
IM: Do you think this speaks to the fact there will be a variety of solutions that help miners 'go electric' in the future?
HA: Absolutely. It is not going to be one-size fits all. Some mines are going to go with battery-electric haulage and loading, some will go for hybrid solutions, others cable and some are just going to go with the cleanest diesel machine they can find and, in turn, ventilate as that is the only thing that practically works with them.
IM: Anything else to add on this subject?
HA: For me, it is important to balance the view of how fast the pickup of this technology will be.
It will take some time like it has with every other new technology in mining – it will be different solutions in different places – but I think there is a very bright future for electrification in mining. We simply have to move in that direction.
Henrik Ager will present 'Productivity and sustainability through electrification' in the keynote slot at The Electric Mine 2020 conference, in Stockholm, Sweden, on March 19. His presentation will also be streamed on Sandvik Mining and Rock Technology's LinkedIn page. For more information on the event, click here.