RPMGlobal believes it has the specialists to make the type of environmental, social and governance (ESG) projections the mining industry is after, having recently acquired Nitro Solutions and established a dedicated division for this market area.
This transaction has provided RPMGlobal with a differentiated offering in the ESG consulting space, according to Ngaire Tranter, Founder of Nitro Solutions and now Head of RPMGlobal's ESG division.
"Where Nitro and now RPMGlobal is different, is: 'we are mining'," she told IM. "We're mining specialists that happen to do ESG, not the other way round.
"Our team is preferentially selected from people that have been on mine sites. We draw on this expertise to ensure any advice we provide is pragmatic."
Tranter, a fourth-generation miner, is keen to get this point across given the ESG focus that has swept through the sector in the past few years.
This has seen miners – big and small – announce ambitious sustainability goals involving Scope 1, 2 and (possibly) 3 emissions; majors pledge to become more transparent in the way they deal with stakeholders; and companies ensure that social value is created for employees, contractors and affected communities at all stages of the mining process.
The pool of consultants claiming to have the expertise to advise companies on the correct strategies to achieve such goals in this brave new ESG-focused mining world has expanded significantly.
This ESG demand trend led to RPMGlobal's June acquisition of Nitro, but Tranter says her team – which offers a range of services from environmental approvals, audits, economics, policy and legislation advice to compliance reporting and impact assessments – is one of the few on the market offering tailored and practical mining advice that appreciates the reality of mining.
"We offer holistic services," she said. "We work with that technology piece and use it in an advisory context to get the correct feedback for clients," she said. "The ability to leverage off that deep domain mining expertise really makes that technology practical and purpose designed to deliver solutions.
"We're problem solving with our own in-house mining expertise."
That problem solving piece has become a lot easier for the former Nitro team after joining RPMGlobal, with Tranter saying there is a "fantastic" technology foundation for the company's ESG division to leverage off.
What started with the recent addition of electric vehicle support for its HAULSIM and SIMULATE haulage simulation platforms – to allow trade-offs between diesel, hybrid or all-electric haulage scenarios – is set to expand further through organic developments and possibly M&A.
The financial budgeting tools of XERAS Enterprise, for instance, could be used for future emission budgeting, according to Tranter, while some of the pit simulation tools RPMGlobal offers could come into the mine rehabilitation and closure part of the ESG equation.
It is this latter area that Tranter believes will grow in significance and demand in future years – an area RPMGlobal is adequately qualified to advise on.
"That rehab and closure piece is going to grow further and further, and that will be brought into the discussion much earlier in the process," she said. "Fortunately, our models look a lot further out than what is happening next quarter or even what might be happening in 20 years' time. For things like groundwater models, we are looking to when these levels may reach a quasi-equilibrium. This involves looking out plus-900 years in some cases."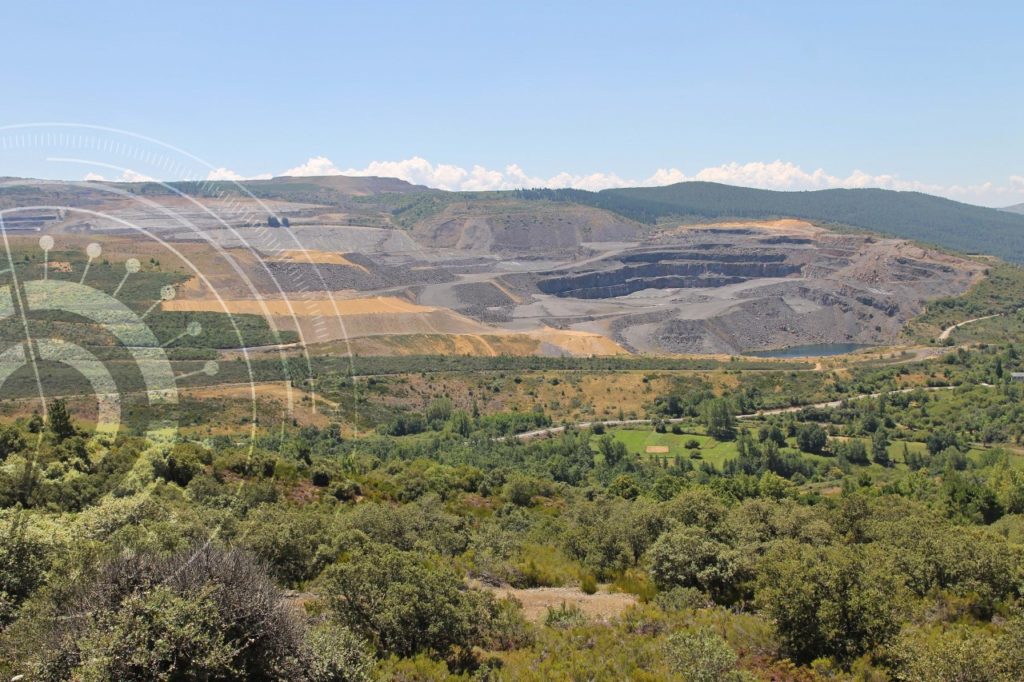 Not only is RPMGlobal equipped with the tools and models to take a long-term view that can be trusted by mining customers, it is also able to present the results in a way that everyone can understand, according to Tranter.
"Miners inherently want to do the right thing, even if the perception in certain quarters does not align with this fact," she said. "We are able to convey ESG considerations effectively to these companies by putting them in financial metrics everyone can understand.
"We provide a financial trade-off that allows companies to make an informed business decision about the decision to pursue or avoid a particular aspect of a project."
This is increasingly important in a market where the legislation and regulations governing mining companies changes from region to region, as does the expectations of communities and stakeholders.
Doing the right thing by the law may not always be viewed as 'the right thing' by stakeholders.
"Back when I started over 15 years ago, ESG was just about doing the bare minimum to move the project forward," Tranter said. "People now recognise the importance of corporate reputational risk and the implications of not doing the right thing."
RPMGlobal's ESG practice continues to use baselines such as the Equator Principles and the International Finance Corp's Sustainability Policies and Standards to provide the required transparency miners need to do business in major markets and to access capital, but the company is aware and conscious that the sector is continuing to evolve.
"In Australia, for example, a company is currently going through the court system for its 'net zero' claims'," Tranter said. "The way the world has shifted in terms of transparency means there are great examples all over the world for us to advise our clients on."
It isn't all 'defensive' ESG work in RPMGlobal's wheelhouse, with the company often providing ESG input for due diligence work related to M&A as well as lenders engineering services for mining and downstream mineral processing projects.
"ESG is a significant piece in the due diligence phase of M&A," Tranter said. "It's often about a company's appetite for risk. A smaller entity, for instance, might have a greater appetite for risk based on an established reputation they think can be used to approach the same asset in a different way."
Such a reputation could be used to tackle tailings projects that come with legacy ESG issues – assets that will most likely get a second look in the future when commodities such as copper, nickel, etc become scarcer.
"In Australia, there are some fantastic opportunities where companies could gain revenue and value by picking up those legacy assets and remedying some of those ESG issues," Tranter said. "As long as people understand the risks associated with what they are buying, then it is fair game.
"We at RPMGlobal are there to convey those risks clearly to the industry."