Hindustan Zinc Ltd (HZL), a Vedanta Group Company and the world's second largest integrated producer of zinc and lead, is in acceleration mode, embarking on aggressive expansion and collaboration plans with technology and innovation partners from across the globe.
One of the first mining companies to commit to going "Net Zero" by 2050, it has a strong focus on ESG reinforced by plans to deploy battery-electric vehicles, tap into more solar and wind power potential and recycle waste heat from its captive power plants. Such ambitions are being delivered with up to $1 billion of finance in the next five years to "go green" and, by 2025, achieve focused sustainability goals.
At the same time as it is looking to become an ESG leader, it is boosting its mine and metal production by leveraging "smart mining" and an extensive resource and reserve base.
IM put some questions to Arun Misra, Hindustan Zinc CEO, to find out how the company intends to deliver on its lofty ambitions.
IM: HZL's 2021 financial year to March 31, 2021, was characterised by record production volumes and profitability; how were you able to achieve such results given the COVID-19-affected constraints on your operations?
AM: The uncertainty has evolved continuously. If I give you an example, we started the year with the uncertainty of COVID only; that is people getting infected leading to absenteeism. It was so contagious, it spread so fast, half of our workforce were down. So, that struck us heavily, but, nevertheless, because we had experience of last year, and this time there was no lockdown of industry, we were able to figure out how to manage and we did manage well, compared to last year's same quarter, which was also COVID-affected. We had introduced various measures to change the way of working to ensure a safer working environment for the employees. We also got our workforce vaccinated along with their families to further minimise the risks associated with the pandemic.
Furthermore, the automation and digitalisation efforts at Hindustan Zinc are equipped to better withstand these testing times while ensuring quick revival to a normal level of operations.
IM: During the height of the pandemic, HZL – like other socially responsible mining companies – supported communities within or close by to its operations. Can you highlight some of the actions you took over this period and what impact they had?
AM: We at Hindustan Zinc have been at the forefront of ensuring personal health, be it of our employees or local communities. We have gone beyond and extended our support to the state of Rajasthan and the nation at large by contributing significantly to the PM Cares Fund and Rajasthan Chief Minister Relief Fund.
To meet the requirement of oxygen during the second wave of the pandemic, we had set up an oxygen bottling plant at our Dariba unit (Rajsamand district) in a record time of five days and had supplied over 14,000 cylinders of medical oxygen. We even arranged 500 oxygen concentrators to be imported and distributed for use across the state.
We had provided an insulated vaccine van to the Udaipur district medical health office to support a smooth vaccination drive and extended support to the local health administrations, by disinfecting villages by spraying and fumigating with sodium hypochlorite solution and providing medical gear like masks, sanitisers and PPE to local communities.
We even constructed an 8,000 sq.m air-conditioning dome hospital, based on German technology, which has a capacity of 100 beds – including 20 ICU beds – to accommodate patients and provide them with essential COVID treatment and medical facilities.
IM: ESG is obviously a major focus area for HZL, as these examples illustrate. Where specifically are you investing in your mining, power and smelting operations to make them more environmentally friendly?
AM: As a COP26 business leader, we have always been active in tackling the repercussions of climate change and have a strong focus on reducing carbon emissions. We are pioneers in India, declaring our ambition to convert all our mining equipment to battery-operated electric vehicles and will invest $1 billion over the next five years to make our mining operations environmentally friendly.
We are continuously expanding our renewable power of 274 MW of wind and 40 MW of solar under our greenhouse gas reduction goals by converting 50% of our total power to renewable forms in the next five years. We are among the only two metal and mining companies globally – and among four Indian companies – to be part of the coveted CDP (Carbon Disclosure Project) 'A List' 2020.
Furthermore, we have even published our first Task Force on Climate-related Financial Disclosure (TCFD) Report this year and have also joined the Taskforce on Nature-related Financial Disclosures (TNFD) forum to understand nature-related risks and opportunities and accelerate the transition towards a nature-positive and carbon-neutral future.
We have set Sustainability Development Goals to 2025 for ourselves where we are aiming towards sustainable operations for a greener tomorrow.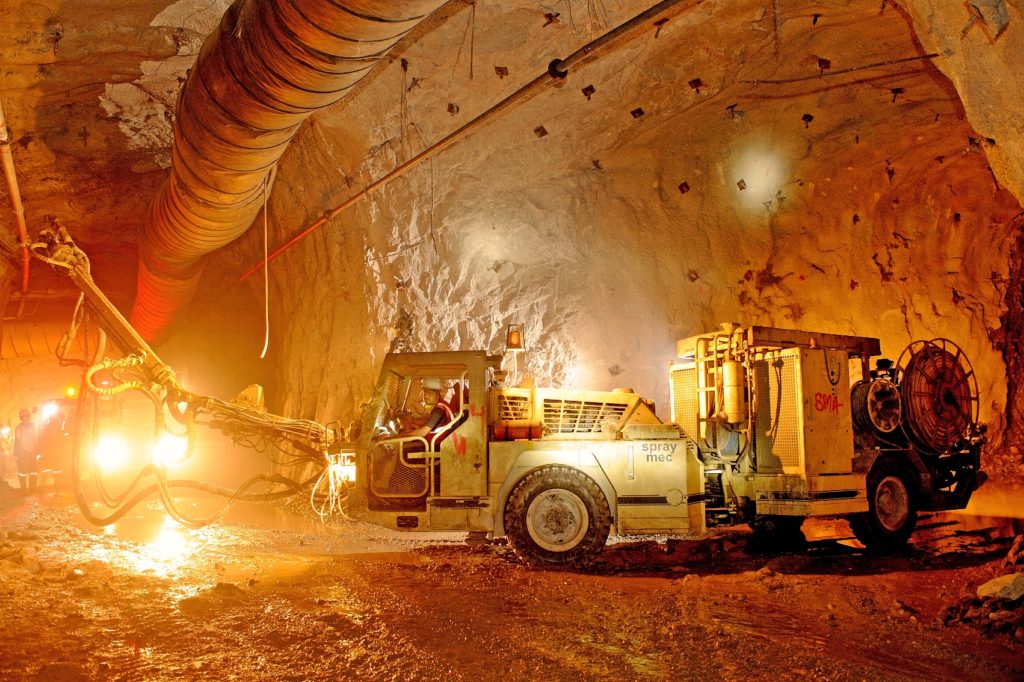 IM: At the same time as this, HZL has embarked on a major growth push at your mining operations with six ongoing expansion projects that will see over 100 km of tunnels developed for underground infrastructure and ore access. How are you able to balance your sustainable expansion plans with pledges to reduce your overall footprint?
AM: We strive for operational excellence and cost efficiencies and continue to stay on the growth track while being equally cognisant of our environmental, social and governance commitments, as well as our sustainability goals. We are leveraging more digitalisation and automation than we ever have, as well as engaging with technology leaders to do 'more with less'.
The SmartDrive equipment we plan to use enables higher productivity, lower operating costs and, most importantly, zero local emissions, featuring in-built energy recuperation technology to make the most of regenerative braking energy during downhill driving and deceleration.
Being a power-intensive business, our key focus is always on reducing dependence on non-renewable sources of energy and enhancing our renewable power base.
IM: How important has it been to partner with like-minded technology and solution providers to ensure you meet these ambitious goals? Can you provide some examples here?
AM: We always look for partners who align with our philosophy of running sustainable operations to achieve company goals. We don't need one-off solutions from companies to meet our targets; we need companies that will engage throughout our medium- and long-term projects and provide an element of customisation that factors in the realities of operating in our underground mines. We look for global partners to work with us where we exchange ideas, insights and knowledge with them in our growth journey.
We believe in providing opportunities to our business partners to leverage collaboration on technology, innovation and digitalisation, for long-term value creation and mutual growth.
To support our expansion plan, it is crucial for Hindustan Zinc to collaborate with mine development and operation partners who share a similar vision to ours, which is to leverage cutting-edge technology to create a positive impact on the entire mining fraternity. We are currently working with companies like Sandvik, Epiroc, Normet, Barminco, RCT, Siemens, etc as our global partners. We have engaged with them to provide end-to-end solutions rather than sourcing a specific supply or service.
IM: You have already stated a goal of 1.5 Mt/y of zinc production in the upcoming years and extending your lead as India's largest integrated zinc-lead producer; what is your vision for the company to 2030 and beyond?
AM: We are excited about our next phase of expansion to take mining capacity from 1.2 Mt per annum to 1.35 Mt/a. We will surely cross 1 Mt and we should be above our guidance if we achieve the desired run rates in our third and fourth quarters.
While our growth plans are a key part of the company's future, we are also focused on becoming the leading zinc-lead-silver producer from an environmental, social and governance point of view. Our DJSI Ranking of being among the Top 5 companies in the metal and mining sector is testament to this. We are already winning significant awards for our ESG and CSR efforts, and expect this recognition to continue and grow as we head towards mapping out our 2025 sustainability goals.
Also, the mining value chain is changing across the globe and more consumers are becoming aware of the origins of the products they buy and the emissions that come with their production.
To collaborate with Hindustan Zinc on its green growth mission, email [email protected]