A sustainable future begins with a sustainable fleet
Mining is one of the oldest industries in the world; it's been a major social and economic force throughout history, but today's mining industry is rapidly modernising.
This modernisation is driven by a combination of economic, social and environmental factors. By embracing technological advancements and sustainable practice, mining companies can take solid steps towards reducing global greenhouse gas emissions. To help facilitate this transition, power technology leader Cummins Inc. is looking at the entire mining ecosystem, inclusive of the energy infrastructure as well as industrial mobility, to find solutions that will prove reliable in harsh environments.
Clean fuels are changing the game to accelerate decarbonisation
Cummins is committed to its mining customers and their decarbonisation journey. They recently announced that all their high-horsepower engines used in mining applications are approved for R100 renewable diesel meeting the EN15940 standard. As a drop-in replacement for regular diesel, renewable diesel, such as hydrotreated vegetable oil (HVO), is a proven way to reduce your carbon footprint whilst maintaining high performance and reliability – with no engine modifications needed.
With more local governments incentivising emissions reductions, miners utilising HVO can reduce net greenhouse gas (GHG) emissions by up to 90% and be financially rewarded for their compliance – it's a win, win. This clean, alternative fuel is an easy, effective solution for making significant strides toward a more sustainable future.
But is all HVO created equally? The answer is no
HVO fuel, produced by processing waste lipids, such as vegetable oils, tallow or used cooking oil, has similar chemical and physical properties to diesel. However, its fossil-free composition and low carbon content make it an appealing sustainable fuel option, differentiating it from diesel. HVO also has approximately 7% less fuel density, practically free of aromatics and sulphur content, and a higher cetane value versus diesel. It can also be stored for 10 times longer than regular fuel, and will maintain performance in temperatures as low as -40°F. But despite its differences, HVO can be effortlessly blended with diesel in any proportion.
While any renewable diesel meeting the EN15940 standard can be used in Cummins engines, not all allowable fuels will achieve the same emissions reduction. As miners assess fuel providers, it's important to understand that exact emissions reduction is dependent on the fuel feedstock and pathway.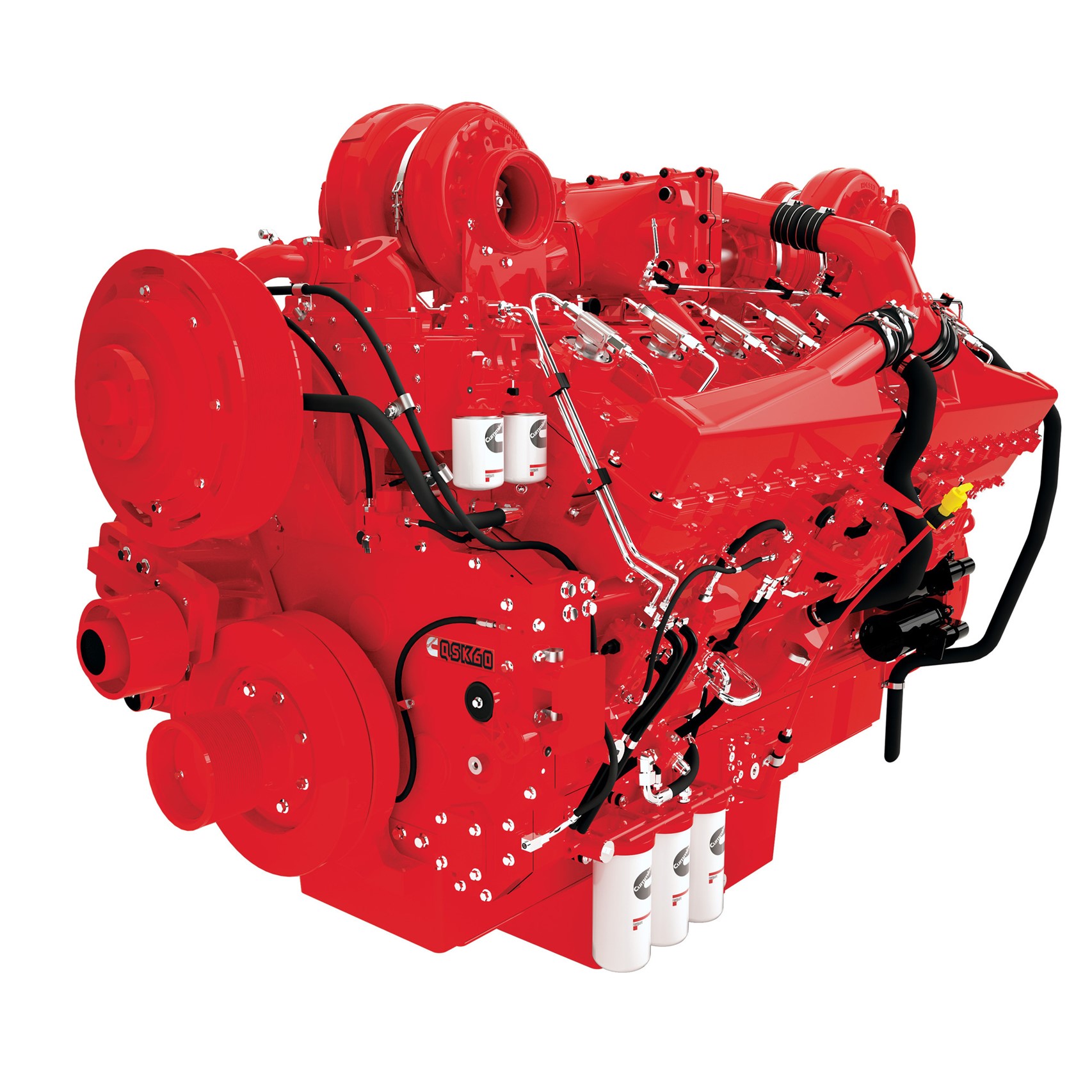 Understanding 'well to work' emissions
Carbon intensity is the amount of carbon emitted per unit of energy consumed, and "well-to-work" carbon intensity refers to the carbon intensity coming from the production and distribution of the fuel ("well-to-tank"), as well as from burning or consuming the fuel ("tank-to-work").
With renewable diesel (and other alternative fuels) "tank-to-work" pathway emissions are comparable to diesel, meaning that tailpipe emissions are similar.
However, emissions reduction primarily comes from the "well-to-tank" pathway, impacted by what feedstock is used to produce the fuel and how the fuel is distributed.
To be sure of carbon intensity reductions, miners must go directly to the fuel supplier. Cummins is ready to assist them on their decarbonisation journey; by working together, they can affect change for today's climate crisis. And according to a recent report from the U.S. Energy Information Administration, the production of this type of fuel could double by 2025 – positive news for all carbon conscious consumers in off-highway.