Digitalisation in action by Metso Outotec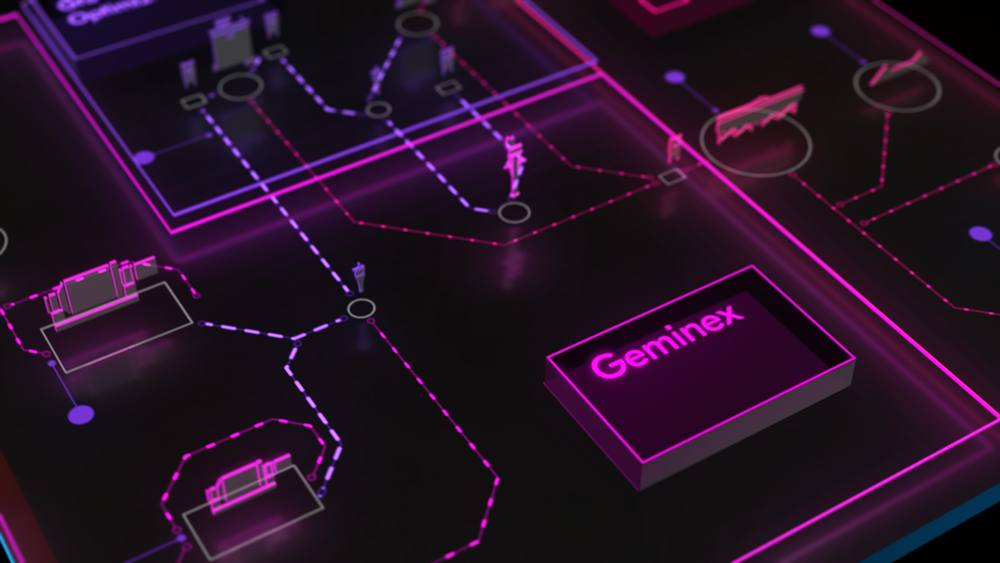 It is no secret that digitalisation is fuelling the next phase of mining industry growth, and you can see the evidence of this in many different forms.
Whether it is automation tools for the equipment itself, remote connectivity aiding mine operators during replacement projects, or predictive maintenance solutions leveraged to IoT devices, the list of digital solutions keeps growing by the day.
But how is Metso Outotec, one of the world's leading mining OEMs, implementing digitalisation?
Let's look at a few examples of how Metso Outotec is putting 'digitalisation into action'.
Flowsheet optimisation through digital twins
Flowsheet optimisation is a broad term, but the digitalisation wave is allowing this process to be taken to the next level.
One of the hottest industry topics right now is the concept of the digital twin: a virtual representation of an object or system that spans its lifecycle, is updated from real-time data and uses simulation, machine learning and reasoning to help decision making.
Digital twins in a mining flowsheet context provide the ability to create virtual copies of entire plants and run simulations to accurately predict outcomes of different configurations. With this type of technology available, flowsheet optimisation becomes a simplified concept in terms of the testing and resources required, where the simulation program can run and find the most optimal plant configuration based on either actual plant data or algorithms that can predict process plant outcomes based on specific characteristics of the materials to be processed.
In March 2022, Metso Outotec launched it's digital twin technology: Geminex™. Metso Outotec Geminex is a metallurgical digital twin that combines operational data and expertise, delivering insight-driven performance to efficiently manage variability in mining and metallurgical operations.
"The benefits of Geminex are vast, having a positive impact on resource efficiency as well as water and energy use, all the while freeing up personnel previously tasked with carrying out extensive test work to focus on more strategic project planning," stated Jari Moilanen, Director of Digital Solutions, Metso Outotec.
The digital twin solution has already been sold to the market and is in use at several mine sites across the globe.
One Metso Outotec gold mining customer remarked on using the solution: "The results of the digital solutions were tangible and achieved faster than anticipated. The use of Metso Outotec Geminex will be a part of routine operator procedures."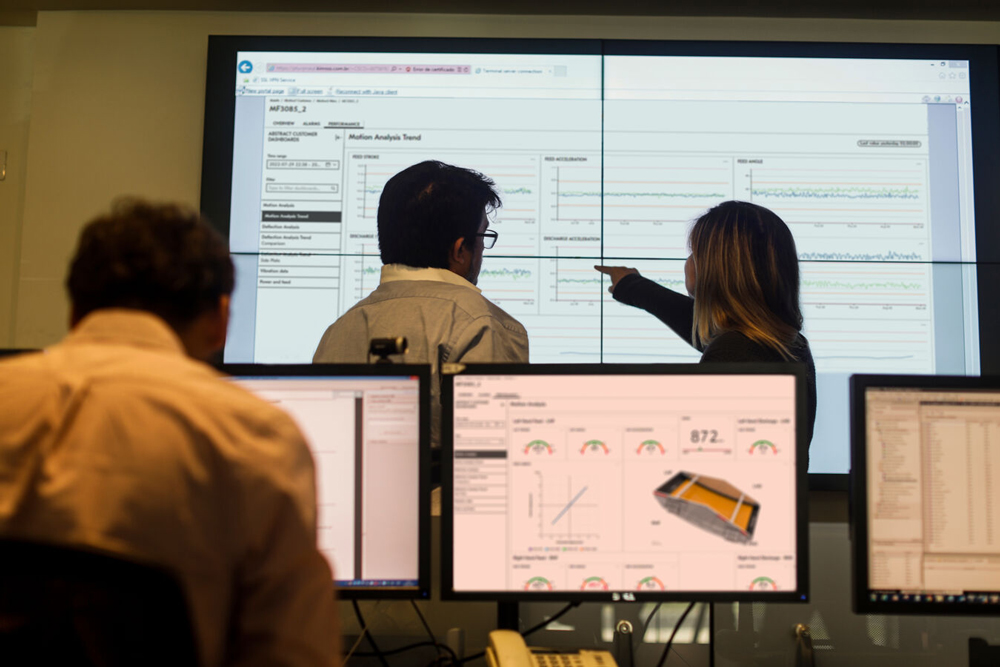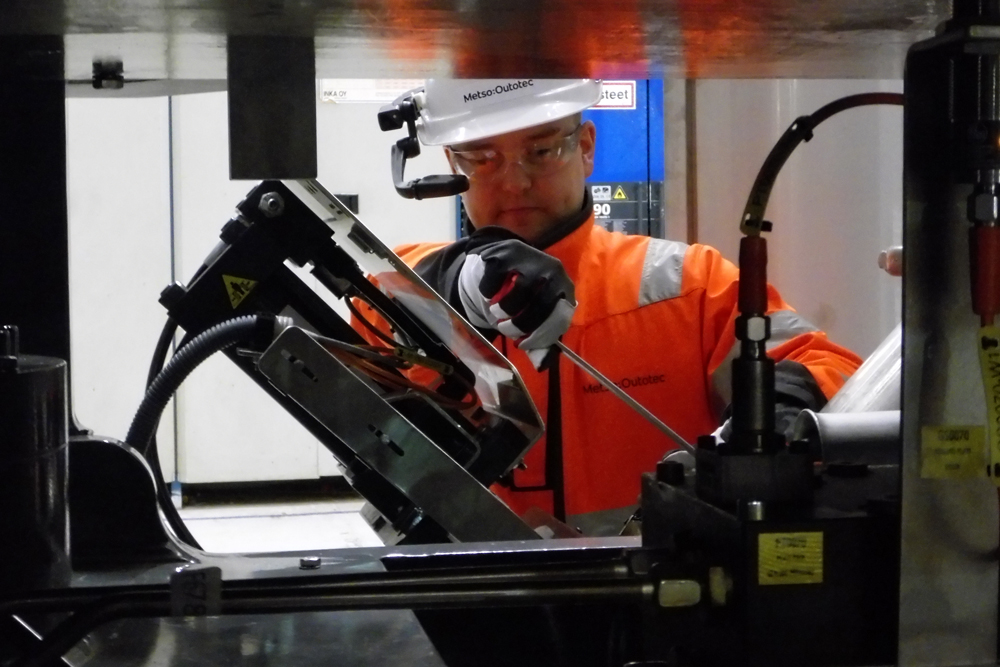 Metso Outotec is renowned for its aftermarket support, with on-site and remote services that keep equipment and operations running for longer, ensuring mine sites hit their production and productivity goals.
"Remote monitoring and analytics, combined with on-site assistance as needed, provides a new, proactive way for Metso Outotec to support our customers, to reduce variability and to help optimise the process as well as to assist in maximising the use of their assets, Soledad Barbera, Director of Metso Outotec's Performance Center," says.
The company's three Performance Centers – situated in strategic locations around the world (one in Santiago, Chile, one in Espoo, Finland, and one in Changsha, China) – are key to this support. The centres have skilled personnel on call that are able to tap into the combined experience of thousands of aftermarket experts from across Metso Outotec, in addition to a number of digital platforms with embedded expertise.
"There is a vast expertise and experience in terms of equipment and minerals processing in Metso Outotec – and a large service network around the world – so Performance Centers provide a new way of funneling that expertise and data-driven analytics for the benefit of our customers globally," Barbera said.
One of these digital platforms is Metrics, a cloud-based predictive maintenance and condition monitoring service and solution designed to help maximise the uptime of equipment. This system connects to customers' existing DCS or PLC, reads the data in real time and sends it to the cloud platform. In most cases, Metrics can use existing data without retrofitting sensors.
Metrics provides the maintenance crew and operators at the mine site with new visibility and insights on equipment performance analytics, condition monitoring and predictive maintenance – all backed by expert support from the Metso Outotec Performance Centers.
"Those digital solutions that reside on premise at the customer sites, such as Advanced Process Control systems, advanced instrumentation such as Visio and Audio systems and Analyzers, ore tracking systems, etc. already provide a high value for our customers," Barbera said. "Now their uptime and performance are further ensured by remote monitoring services from the Performance Center."
More than 130 assets across 55 projects are currently connected to these Performance Centers, with Metso Outotec calculating that roughly 150,000 tonnes of production has been saved year-to-date, estimated to carry a value close to €1 million and growing.
Through different tools and services, Metso Outotec can reduce the variability of the process and maximise the capacity of clients' assets. This translates into increased production – our evidence shows that unscheduled downtime can potentially be reduced by up to 30% through online diagnostics, depending on site conditions and factors.
"Through remote monitoring and proactive fault detection, we can also help reduce downtime through faster detection and problem resolution," Barbera said. "As a real-life example, with our A&CA (automatic actuation and control) services, we have demonstrated a 50% reduction in the time spent to resolve a failure event and we also minimise travelling to site (up to an 80% reduction).
"All the above translates into cost savings by helping to make processes more efficient."
Remote services also help increase safety by reducing unplanned stops and minimising exposure on the ground to hazardous activities.
And it also improves sustainability – travelling less reduces CO2 emissions and, as the process is more efficient, also translates into using resources (such as water or energy) more efficiently.
Metso Outotec is in the process of expanding the first line of monitoring in different regions, by expanding its network of monitoring engineers and adding market area satellites. This, Barbera says, will provide an interface for customers that is closer to them, geographically, and, as much as possible, in their own language.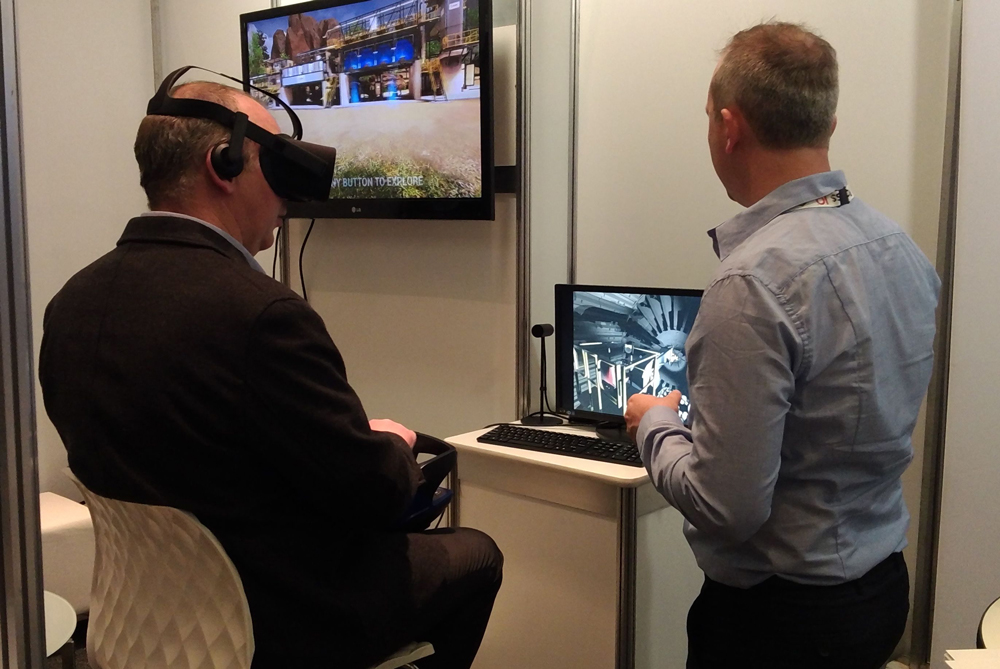 Metso Outotec's digital tools are leaving their footprint on equipment inspections and – within that – training of operators and maintenance personnel at mine sites.
One specific area that we see digital tools playing a role is in the area of mill relining, which is well known to be a difficult and dangerous task.
Being able to receive world-class training without needing to be in the same facility is changing the way service operators carry out their jobs, according to Jared Le Cras, Director of Mill Reline Equipment.
"Mill relining is well known to be one of the most difficult and dangerous activities on any mine site," he said. "The safety and efficiency of grinding mill relining weighs heavily on the mill reline machine operator, which is a concern due to the difficulty for training. Now, with recent developments in training using virtual reality (VR) technology, operators can increase their skills and expertise in a safe and effective training environment."
Metso Outotec is utilising VR technology for mill reline machine operator training, where operators can use a VR headset and 'sit in the driver seat', performing tasks on lifelike simulations by using the actual remote used with Metso Outotec mill reline machines.
"The muscle memory and machine knowledge achieved through extensive training helps operators to reline with more efficiency, while maintaining a greater awareness of their surroundings, further improving safety," Le Cras said.
The equipment inspection process is also benefitting from an increased focus on digitalisation, with a streamlined and consistent process conducted via Metso Outotec's Inspection App – able to chart equipment condition trending and wear monitoring. Such inspections help technicians conduct inspections in a structured and well documented manner, according to Christo Roux, Director Operations Development.
"This (the Inspection App) provides quick and concise reports, as well as acts as the foundation for detailed technical reports, including measured results and photos," he said, adding that the digital inspections are integrated into Metso Outotec's Field Service Management system.
He concluded: "By digitising the technical inspection process and recording the findings electronically during an equipment inspection, we are able to generate professional reports in a consistent manner that highlight at a glance what the main concern areas are for the customer. Even in the case of a complex detailed inspection this can be done before leaving site.
"This helps our customers to proactively plan for their next outage or take immediate action."
In addition, the company is continuously looking to add offerings to its set of digital tools, either through internal development initiatives or through acquisition. A recent example of this is its acquisition of North America-based Global Physical Asset Management, which adds an additional layer to Metso Outotec's capabilities in digital field service inspections for grinding.
Taking action on wear
As the mill relining machine example would indicate, wear part monitoring is a major part of Metso Outotec's offering and R&D, with the company's digital platforms, again,  providing an accurate and efficient monitoring option.
There are different ways to perform this process, with the company utilising mainly three methods: physical wear sensors, 3D scanning technology and soft sensors.
Tuomas Teeri – VP technology, Consumables, explained: "When it comes to the sensors for example, Metso Outotec WearSense™ is a wireless online wear monitoring system, which can be fitted to metallic and ceramic wear liners independent of attachment systems. It monitors wear in real time and tells you when to change the liners."
Three-dimensional scanning technology and software have been developed in-house over many years at Metso Outotec, and the company has patented solutions called CrusherMapper™ and MillMapper™ liner wear monitoring systems within its offering. "This technology will allow our customers to extend liner life cycle, optimise liner design, prevent failures, optimise throughput and improve the performance of your crusher and mill," Teeri said.
In addition to these solutions, the new patented Virtual Inspection platform brings the benefits of 3D scanning to a new level. "It enables viewing of your scanned mill linings in virtual reality, and offers an efficient and safe environment for technical discussions," Teeri said.
Sustainability and Planet Positive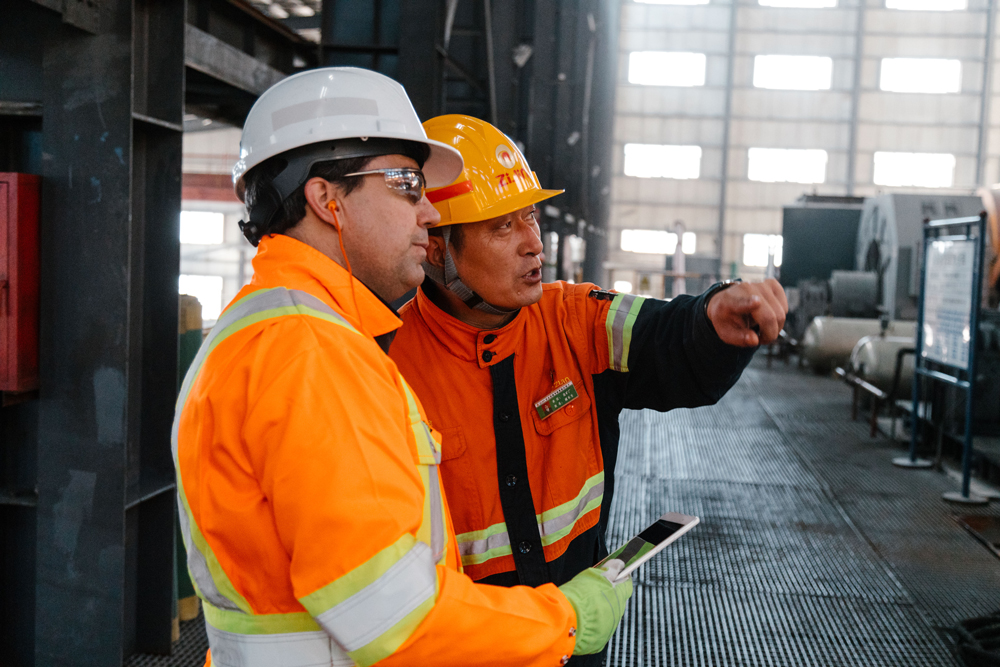 All these solutions are representative of Metso Outotec's sustainability approach to services & equipment, with a 'AAA' approach – audit, analyse and advise – that helps customers improve their process and reduce their Scope 1 & 2 greenhouse gas emissions.
The aim of these services is to improve sustainability of plant operations starting with a site assessment of the plant process-driven emissions & water footprint. By using the assess, analyse, advise and recommend approach, the best mitigation opportunities and implementation support can be delivered.
In terms of products, Planet Positive equipment has considerably more energy or water efficiency than the market standard, helping customers cut their CO2 emissions and/or achieve their other sustainability priorities, such as reducing pollution. Planet Positive Services can also improve customers' processes to achieve similar benefits. To qualify as a Planet Positive service, the particular offering needs to fulfill at least one of a number of threshold levels, related to energy or carbon efficiency or water usage – all relative to a market benchmark level of performance. Achieving Planet Positive status means that designated products and services can make a meaningful contribution to our customers' efforts towards reaching their own climate and other environmental targets, Metso Outotec says.
Many of the company's digital solutions – such as Geminex and other platforms and monitoring tools – come into this all-encompassing sustainability approach, enabling the company to offer environmentally-efficient solutions throughout the flowsheet.