Enter a World that Revolves Around You
GIW Is More Than Just a Slurry Pump Manufacturer
At GIW we don't just manufacture heavy duty slurry pumps, we deliver slurry transport solutions to your industry every day. That's because everything we do revolves around supporting you. When you choose GIW, you gain a partner that is dedicated to technological innovations. You can count on us to support you through your most complex mineral processing challenges.
GIW is known worldwide for its reliable and wear-resistant slurry pumps. We provide just what our customers need: rugged, cost-effective slurry pumps, and maintenance services that extend pump life.
GIW Automates Your Slurry Pump Maintenance
Efficient pump operation in aggressive wear applications is only possible through precise maintenance. One of the key procedures is adjusting internal clearance between the pump impeller nose gap and the suction liner.
GIW's RAMSL (Remotely Adjusted Mechanical Suction Liner) technology allows you to mechanically control suction liner adjustment during operations. This innovative upgrade allows maintenance personnel to adjust their pump suction liners in less time than ever before. Historically, adjustments were made using hand tools near the rotating equipment. What once took a crew an average of 32 weekly work hours now takes a single worker one minute with the simple push of a button.
The RAMSL technology collects critical pump data such as real-time vibration readings and precise suction liner movements to within 0.01 mm. This allows mine operators to assess their operations without unnecessary shutdowns.
GIW Maximizes Your Uptime
The most important benefit in mineral processing is to maximize production time and minimize maintenance. In order to achieve maximum uptime for our customers, GIW has developed two new materials that dramatically improve pump wear life — and keeps pumps working longer.
All GIW pump wear parts are built to last. But GIW enhanced those parts even further by developing a new white-iron alloy. The result is Endurasite™, a new material that has been proven in the field to double the life of wear parts.
GIW is able to make all essential wear-related pump components — shells, impellers and liners — from this new material.
In addition to Endurasite™, GIW has added another wear-resistant feature with its new Enduraclad™ material. GIW starts with a wear part made from Gasite® or Endurasite™, then Enduraclad™ material is applied to the white-iron surface and bonds to the surface of the wear part. This process creates an extraordinarily hard and wear-resistant surface that delivers a wear life up to three times longer than normal materials.
GIW's service centers operate under the KSB SupremeServ brand. Located strategically near our customers, our service centers help you prolong the life of your capital investments through maintenance and refurbishment services for pumps and other rotating equipment.
GIW is dedicated to making your job easier, safer and more efficient with innovative product features. Our focus on system analytic technologies and new wear programs allow us to solve problems in the field before they occur.
You can count on GIW to provide personal assistance when and where you need it—either on the job site or at one of our service centers. This means you can spend more time running your business and less time worrying about equipment malfunctions.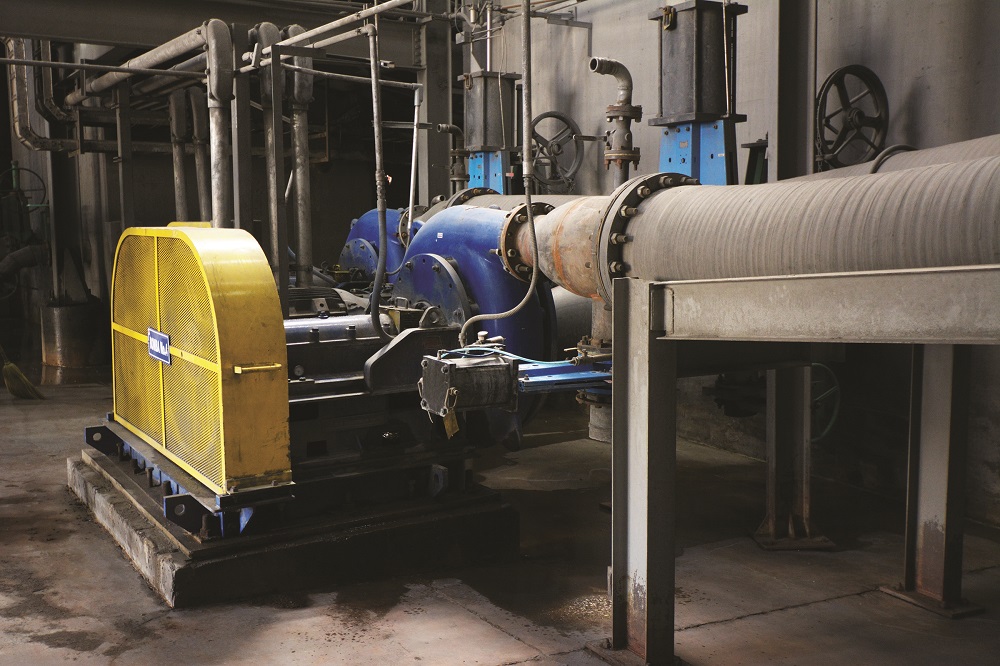 Service solutions include:
24/7 Emergency service and on-site repairs
Asset management and qualification
Parts wear analysis
Pump system analysis
Preventative maintenance programs
Turnkey removal and installation