Leveraging unique expertise to maximise mill performance
SAG mill maintenance and relining is a field where finding and employing expertise pays dividends.
As the engine of a mining operation, a SAG mill can process hundreds of thousands of tonnes of ore each day, grinding rock into suitable fractions that can be further processed to eventually become saleable products.
The size of these mills has increased over time, and so too has their importance.
If a SAG mill were to go down 15-20 years ago, there would have been other mills in the comminution circuit that an operation could fall back on. Production would fall, but it wouldn't cease entirely.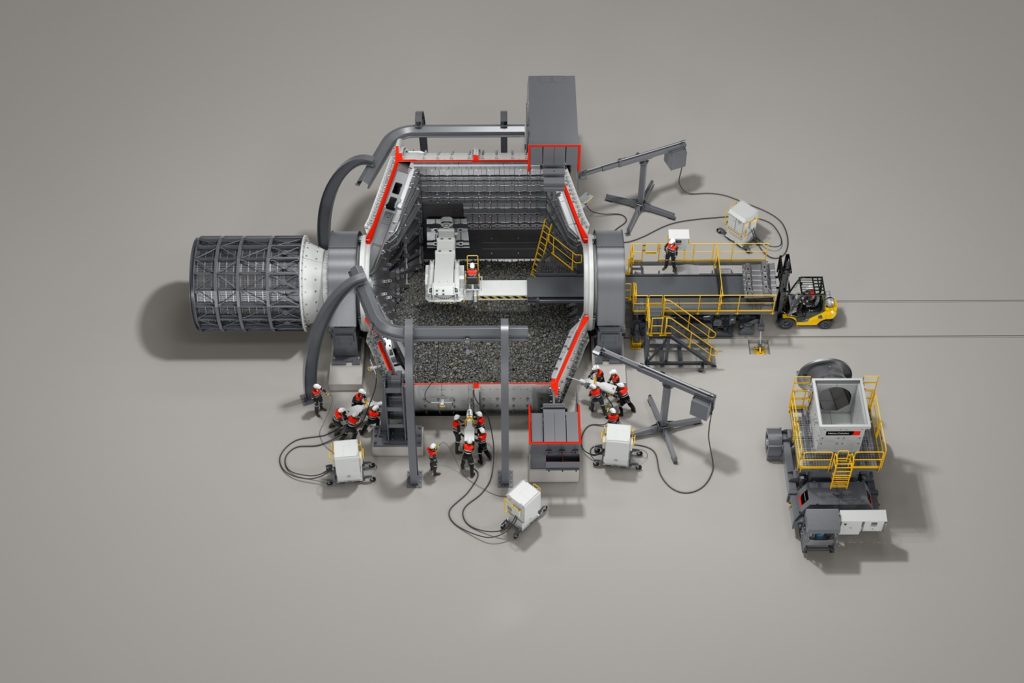 Today, there are fewer and fewer mining operations with 'back-up' mill capacity. This means when a SAG mill goes down, plant managers start counting the cost of lost production with every minute that passes.
This can add up to as much as €100,000/hour ($111,619/hour), in some cases.
It is for these reasons that companies try to do whatever they can to keep SAG mills operating as steadily as possible with minimal unplanned downtime.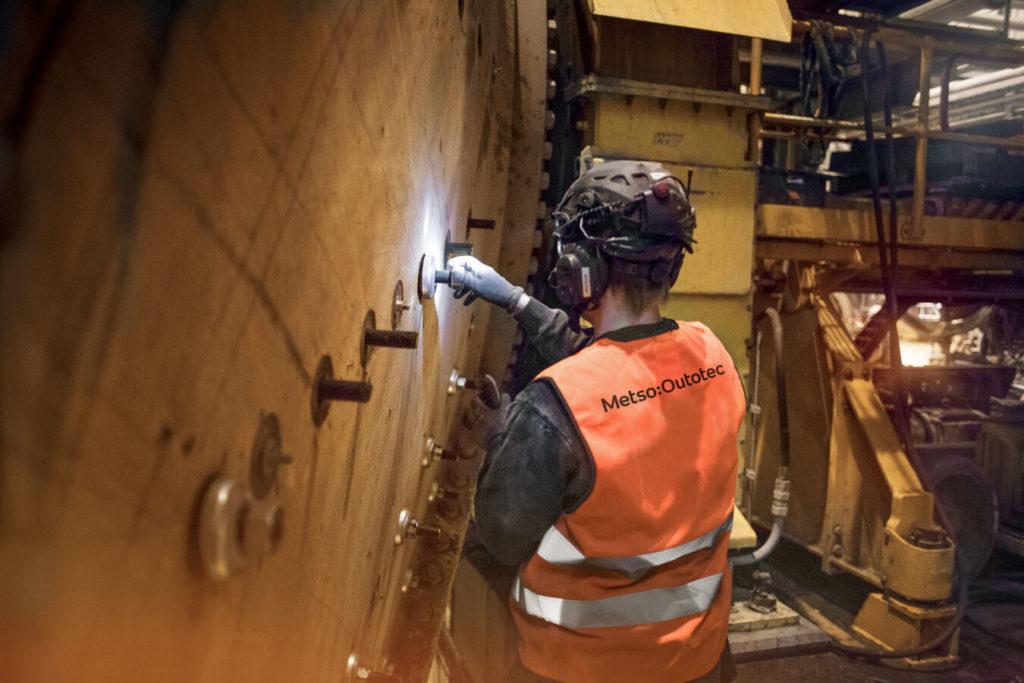 Improving SAG mill safety
With the step up in mill throughput and power, there has been a corresponding increase in mill liner size.
This has made the already-complex and labour-intensive process of changing out mill liners even more challenging.
No longer a task that can be performed by hand, mill relining now involves tools, attachments and professionals that can carry out the process quickly and, above all, safely.
The use of rubber in mill liners was pioneered by Metso Outotec. Today the company is a world-leading supplier of mill liners, able to combine high-quality liners with service, capital equipment expertise and process know-how to promote safety, improve grinding efficiency, reduce downtime and enhance profitability.
"We offer a complete range of liner materials – rubber, Poly-Met™, Megaliner™, Orebed™ and metallic mill liners. Thanks to our wide product range, we offer solutions that can combine different materials in the same mill to maximise performance safety," says Håkan Ståhlbröst, Director, Global Application Support.
Metso Outotec's mill liners come with attachments that help improve safety during lining changeouts. Its patented Megaliner is an innovative mill liner made to improve worker safety and speed up mill liner installations by 30-40%. Each shell or head liner covers a large area, has few attachment components and a unique attachment system, providing a safer working environment for the installation crew.
"With the Megaliner mill linings, you get increased mill availability due to quick liner replacement. The number of liners is minimised and the attachment is optimised, which helps speed up the installation and the changeout compared to conventional liners. In addition, the installation crew can work in a safer working environment since the attachment parts are installed from the outside of the mill only. There is no need for the crew to be inside the mill, close to the drop-zone of the liners. The Megaliner mill linings come with a patented camera system used for installation, improving safety and facilitating installations further," Ståhlbröst explains.
Reducing shutdown times to a minimum
The benefits of using Megaliner become even more apparent when a skilled crew is involved with the regular scheduled relining events. With a long-term contract for mill lining, such as one of Metso Outotec's Life Cycle Services (LCS) agreements, the teams handling the mill relining can use additional tools to further reduce shutdown times.
"Combining the liners and various shutdown tools with the right people makes a difference and can bring the most benefit to the customer. For example, you can use SMED analysis, which looks at all the tasks performed during a shutdown to identify improvements as well as delays, to help drive further reductions in shutdown times. Another tool that can be used is Metso Outotec's Mill relining software. It adds a further layer of efficiency, helps save additional hours of production and reduces overall maintenance costs," explains Kevin Graney, Director, Field Services and Repairs.
Whether serving as a supplement to the mine owner's team, or managing all aspects of maintenance, Metso Outotec's LCS packages are designed to provide the safety net and performance that operators require. There are four types of packages to choose from: Scheduled Inspections, Shutdown and Wear Parts Optimization, Shutdown and Process Optimization, and Maintenance and Process Optimization.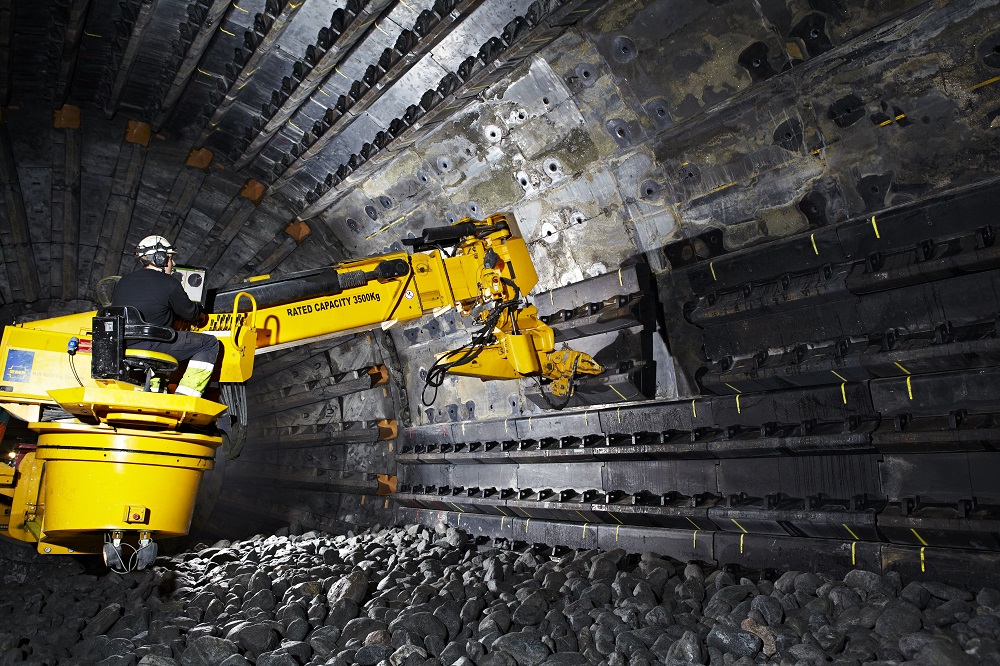 The LCS solutions have recently become even more robust with Metso Outotec's new predictive maintenance tool, Metso Metrics for Mining, which has been designed to utilise historical machine data to provide hints to operators as to when maintenance issues may occur in the future.
"As a manufacturer of comminution equipment, replacement parts and wear parts, and – most importantly – as a provider of services, Metso Outotec offers a single package covering the build, operation and maintenance of mining equipment. Our people, knowledge and solutions, coupled with a large installed base and experience gained through thousands of global shutdowns, help ensure the best results," states Graney.