Maple Program evolves to help mines prove sustainability
When Kal Tire's Mining Tire Group launched the Maple Program in 2019 as a way to give customers using sustainable tyre solutions a proven way to quantify the environmental benefits, for some retreading and repair customers, the annual certificates were a 'nice to have'. Every year, Maple Program customers receive validated data of the carbon and oil savings of choosing to retread or repair tyres instead of buying new. Over the course of 12 months, those retreads and savings add up, and they stand for something important, even critical.
Today, as mines ambitiously pursue targets to reduce Scope 3 emissions and demonstrate their environmental stewardship to stakeholders, having proven carbon footprint savings is becoming increasingly important.
How has Kal Tire's third-party validated Maple Program expanded and evolved to give more mines the opportunity to advance ESG? And how is that inspiring more use of sustainable solutions and a lower carbon future for mining?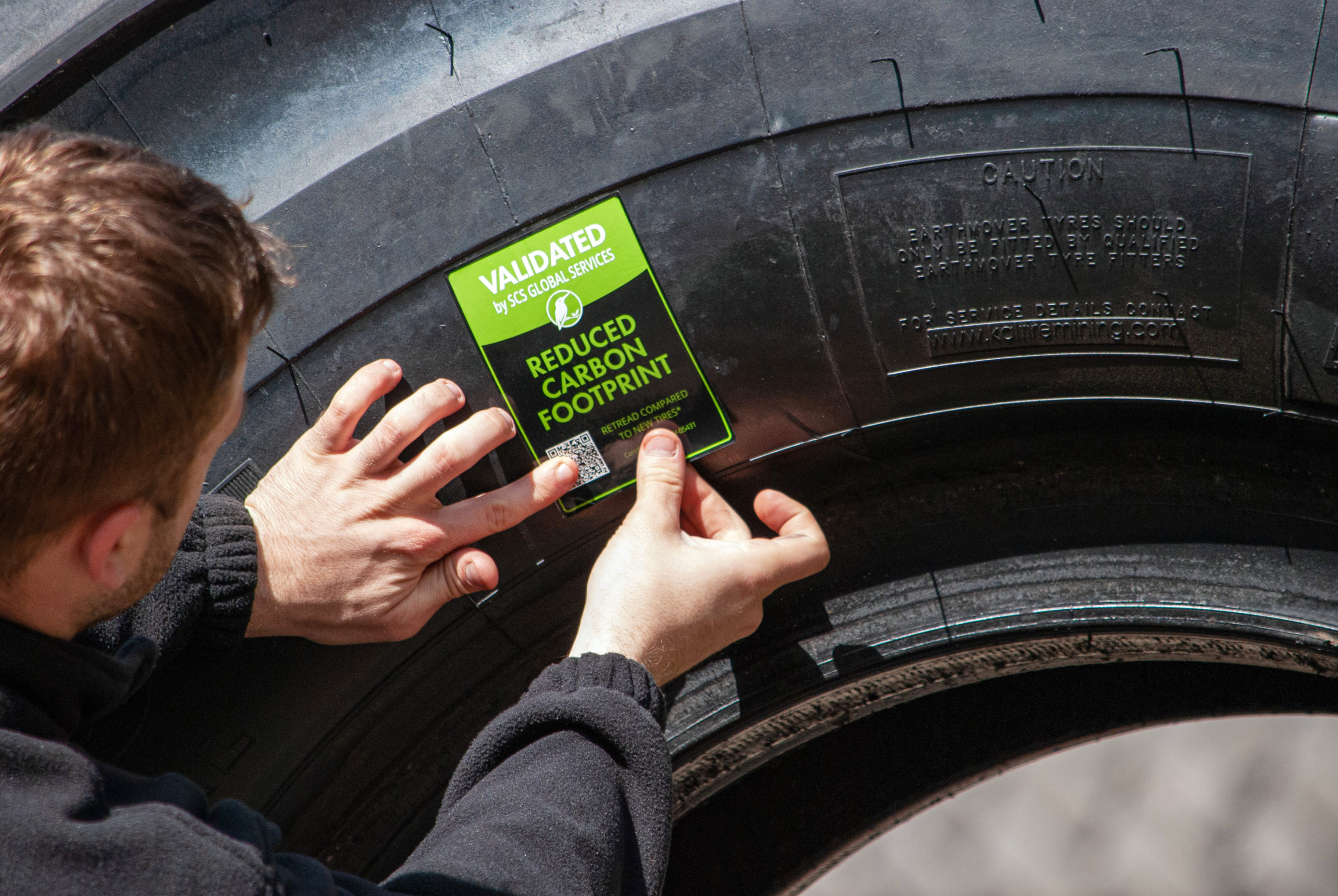 Every year, the Maple Program shares that proven data on an environmental certificate that can be used for environmental reporting. For many mines, 'certificate day' and the achievements have become a point of pride, the stuff of LinkedIn posts and even news releases. Last year, Newmont's Ahafo mine in Ghana was named Best Green Mine in Ghana at the Chamber of Mine's 8th Mining Industry Awards – in part because the carbon calculator was able to share that Ahafo's Kal Tire retreads had saved the mine 121 tons of CO2 and 25 barrels of oil.
Four years after its launch, the Maple Program is inspiring more excitement among mines about reducing their carbon footprint, and, therefore, more uptake of the retreading and repairs that put tyres back in production, more emissions being saved, and so on.
Today, there are nearly 30 mines that have embraced the program across Ghana, Mexico, Canada, Australia, and the UK and Chile, the two regions where the Maple Program was first introduced to retreading customers.
In the UK and Chile, Maple Program champions visited Kal Tire customer sites to deliver their 2022 certificates. These customers collectively achieved more than 12,500 tons of CO2 savings and saved 330,000 litres (2,000-plus barrels) of oil. For context, 12,500 tons of CO2 would be enough energy to power 1,500 average-sized Canadian homes for a year or to fuel a fleet of 10 140-ton haul trucks to operate for a year. When refined, 330,000 litres of oil would provide enough fuel for 100 cars to drive the circumference of the earth.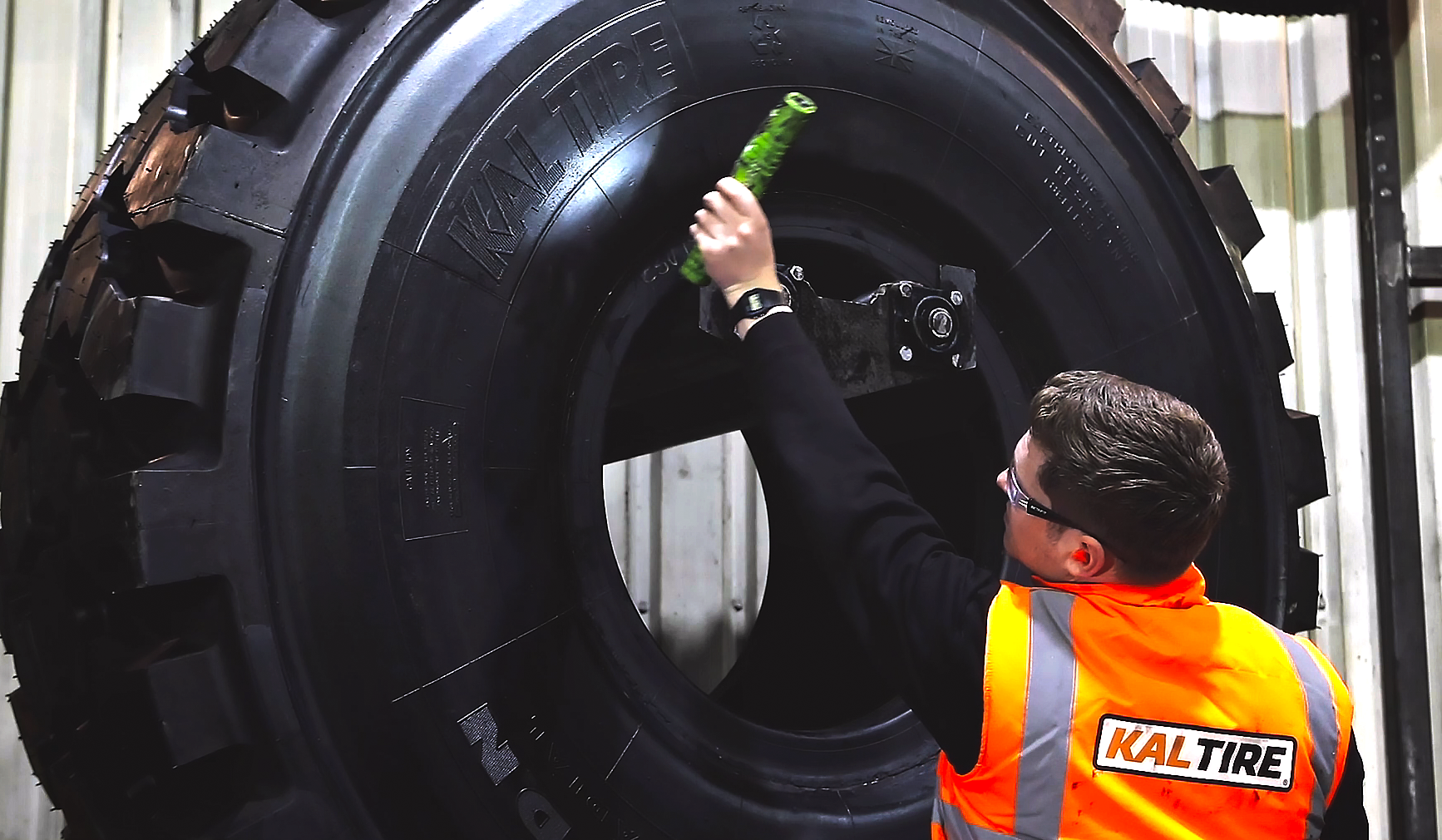 The program launched with such data for retreading and Ultra Tread™. Kal Tire's retreading process mirrors new tyre production, using the latest synthetic compounds and quality premium tyre casings – so mines benefit from the performance of like-new, application-specific tyres at a fraction of the cost. With Ultra Tread, the tyre is removed after completing its planned hours on the front position of haul trucks. Where normally these would be rotated to the rear, the tyre is instead restored to its original tread depth, and returned to the front position, and can potentially be performed multiple times before finally being rotated. For a company that performs thousands of OTR retreads worldwide, the potential to share in the environmental impact was significant, but Kal Tire knew it was just the start.
In 2021, Kal Tire added its proprietary Ultra Repair™ process to the Maple Program. This is the exclusive Kal Tire patch and technology that is effective on large, complex injuries involving multiple cables and in any area: tread, shoulder and sidewall, including the bead. With Ultra Repair, mines can send tyres back into production that would have prematurely been sent to the scrap piles because of an injury that was beyond the capability of traditional repair methods.
Of course, extending the life of mining's biggest tyres would see the biggest reduction in CO2 and oil, but what about conventional repairs on large injuries with less effect on cables? With retreading and Ultra Repair offered only in regions with expansive surface mines, Kal Tire wanted to be able to offer the Maple Program to repair customers everywhere so others would also have the chance to capture the carbon savings of choosing a life-saving repair compared to buying new.
By 2022, demand was increasingly growing for ways to advance ESG and reduce Scope 3 emissions – the external, off-site emissions that contribute to a mine's operation but are produced elsewhere in the making of mine supplies, such as tyres. On some mines, Scope 3 emissions can make up to 95% of their total emissions. Having a way to prove that those emissions were being reduced was becoming urgent.
Soon, the Maple Program team was working with SCS so that the carbon calculator could share data for conventional repairs performed anywhere by Kal Tire. By the summer of 2022, conventional repairs to tyre sizes 49" and up were included in the Maple Program.
Being able to reduce the total cost of ownership of a tyre and the carbon footprint of a mine has come at a time when both are more important than ever. The addition of conventional repairs means it's a very accessible, practical solution – one that may already be performed, even on site.
Now four years on, the idea of sharing the emissions savings of retreads and repairs with customers is catching on in the industry. The Maple Program and its foundational tool, the carbon calculator, remain the only program of its kind Kal Tire is aware of that offers third-party validated emissions data for OTR tyres.
Kal Tire strives to solve customers' mining tyre challenges. The Maple Program and sustainable tyre solutions offer new and evolving ways for customers to extend tyre life and create climate action.
Learn more about the Maple Program

here