Sandvik and sustainable autonomous mining
Sandvik manufactures its trucks and loaders for safety, productivity, long life and easy maintenance. An important part of that is AutoMine® Underground by Sandvik, the first of its kind in the industry.
AutoMine by Sandvik is the industry's leading underground automation and teleremote operation system for trucks and loaders. With more than 3 million hours of continuous operation and more than 600 trucks and loaders using the product range throughout the world, AutoMine by Sandvik remains the leader in mining automation. The system enables trucks and loaders to autonomously navigate a mine in full production cycles and continuously during shift changes and throughout blast clearance times. AutoMine by Sandvik allows operators to safely sit in a control centre outside of the mine, or near the mine entrance, and monitor or control programmed trucks and loaders.
Planned tasks are automatically sent to AutoMine and an advanced fleet management system controls traffic flow. It can also be paired with OptiMine® to analyse and optimise your underground operations for improved efficiency and reduced costs.
As with most Sandvik innovations, AutoMine was developed based on customer needs and feedback and it fulfills our principles of improving safety and work conditions for operators, lowering operating costs for the company, and increasing productivity at a lower cost per unit.
AutoMine by Sandvik features a varied product range. The system can be installed on the loader or truck when the equipment is assembled at the factory or easily added to Sandvik and non-Sandvik vehicles already in service. AutoMine Access API for Loaders and Trucks gives mines the power to connect non-Sandvik equipment to AutoMine. The AutoMine Access API is a standard set of pre-defined interfaces for connecting non-Sandvik loaders and trucks to AutoMine. This means a mixed fleet of underground loaders and trucks can now be managed and controlled with one seamless system. Non-Sandvik equipment is also required to meet the AutoMine safety standards to connect.
The system can be adapted to any mine, regardless of the size or location, it's scalable from teleoperation of a single machine to multi-machine control and full fleet automation with traffic control capability. With AutoMine, a fleet of equipment can be converted into a high-performing autonomous production system, providing significant safety and productivity improvements for operations. All of which is backed by a global network of Sandvik service experts.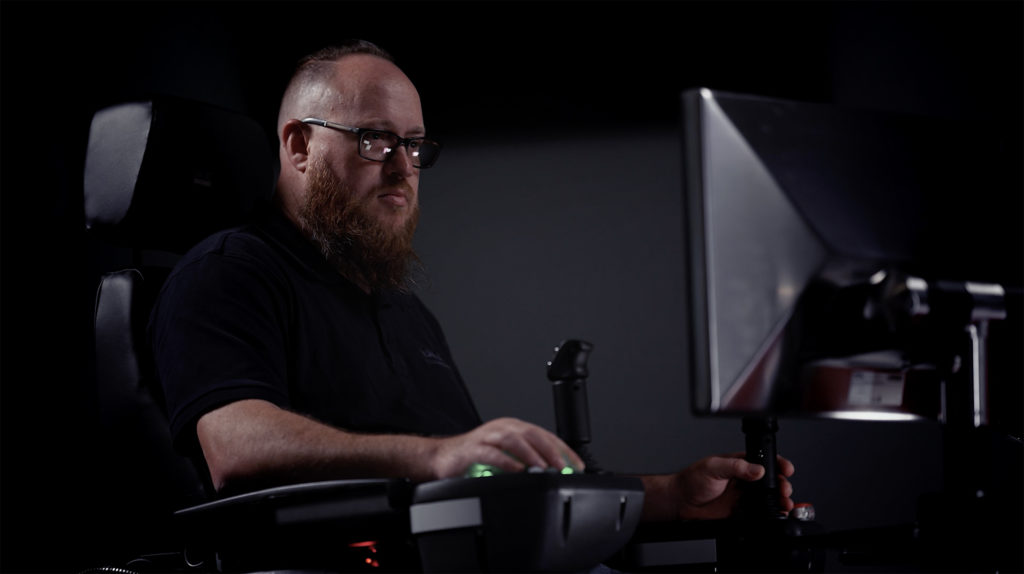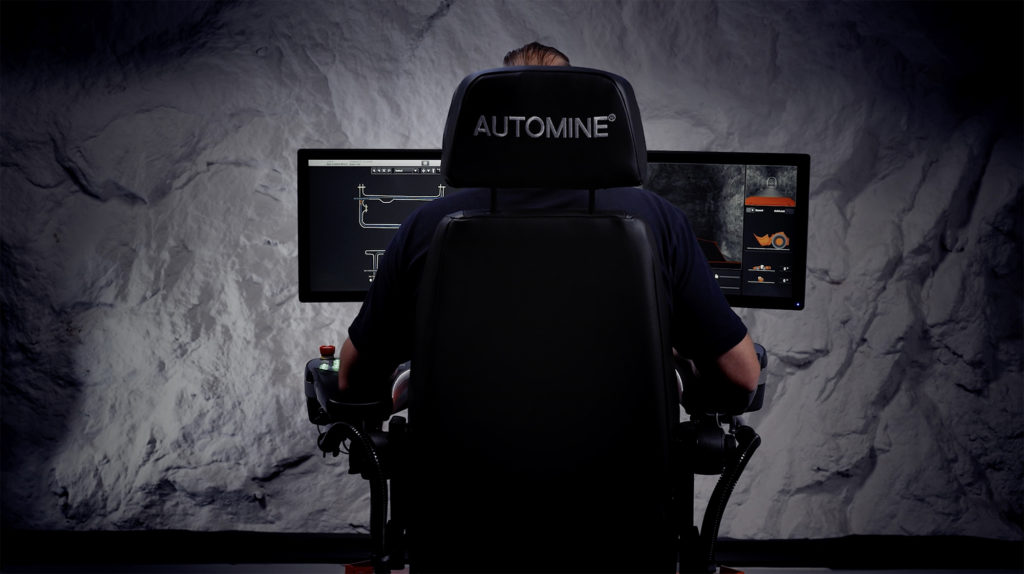 In order to meet and exceed the demands of digitalising mining, we continue to strengthen our offering of safer, smarter and stronger equipment with the i-series of loaders and trucks. The i-series equipment features Sandvik Intelligent Control System that acts as the software backbone for the equipment, allowing us to build in multiple smart solutions, such as the Integrated Weighing System (IWS) to improve fleet performance. IWS is fully integrated with Sandvik Intelligent Control System and provides accurate load information for the truck operator to make sure they are only hauling full loads every cycle.
The latest loaders utilising intelligent technology are Toro™ LH515i and Toro LH514BE, both of which are compatible with AutoMine.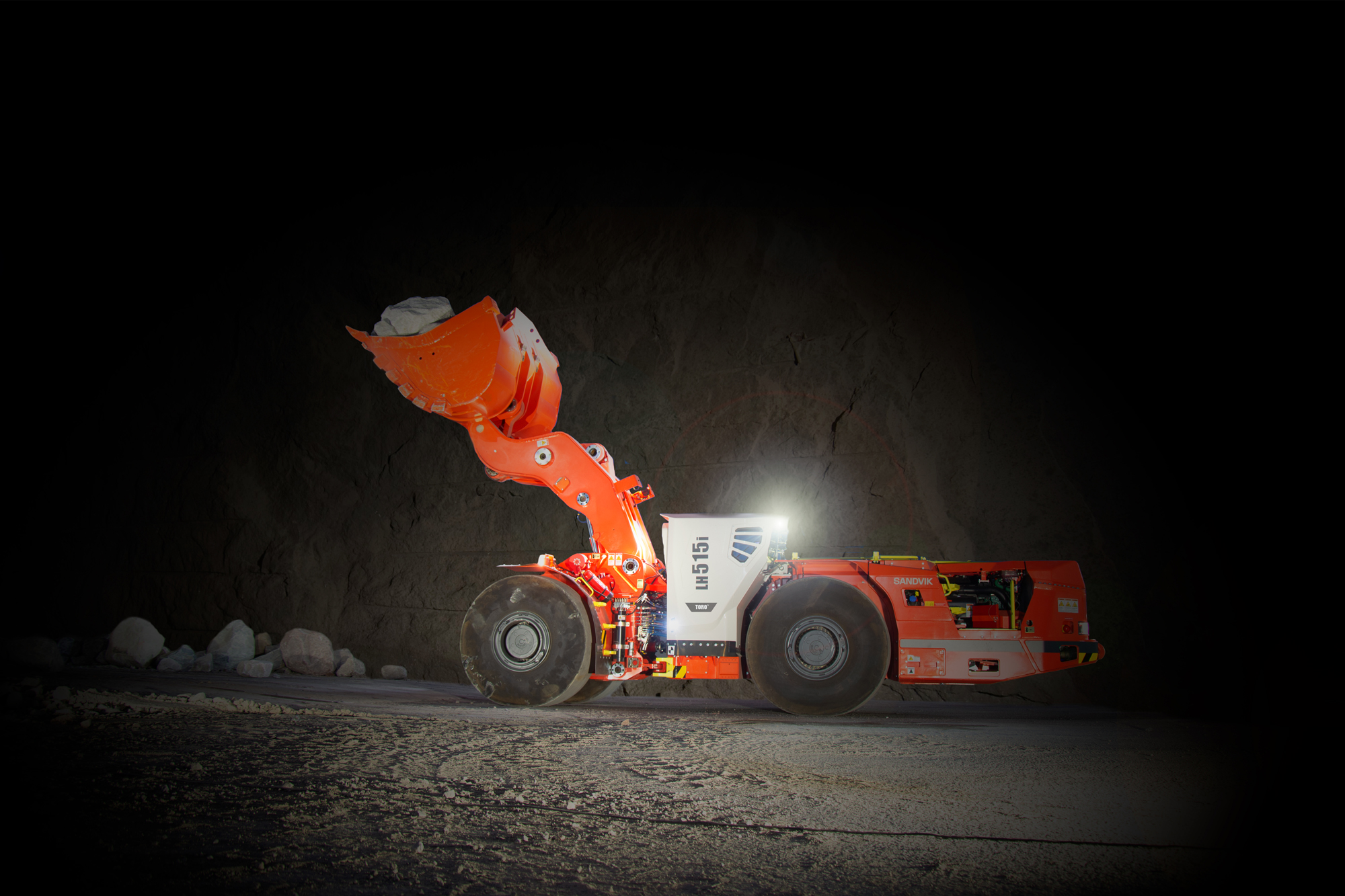 Toro LH515i loader has a 15-t payload capacity and this intelligent equipment is designed especially to operate in 4.5 m tunnels. As the highest payload capacity loader in its size class, it is engineered to outperform in productivity and efficiency. The loader is an impressive combination of intelligence and simplicity, with a totally renewed Sandvik Intelligent Control System as well as a 12-in touch screen, making diagnostics easy and providing easy access to data. It is further optimised for use with AutoMine and brings digitalisation to your fingertips.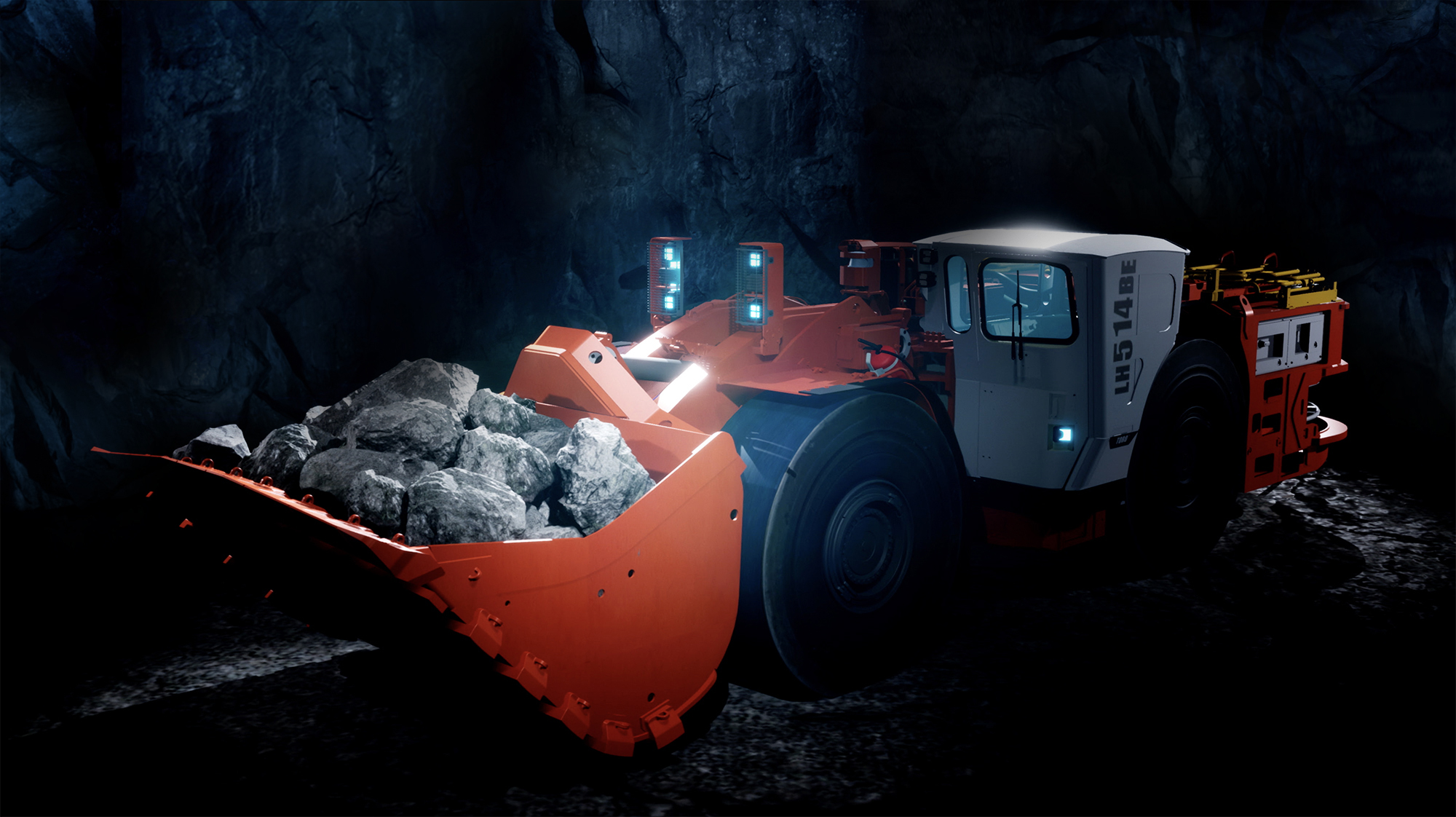 Toro LH514BE loader is a battery-assisted and cable-electric loader, with a lithium-iron phosphate chemistry (LiFePO4 or LFP) battery. It combines automation and electrification with the best battery technology on the market, making it a unique combination for more sustainable mining. The battery technology in Toro LH514BE loader allows the operator to simply disconnect the power cable from the mine's electric grid and drive the loader to another production zone or to the surface when relocation is required. The battery gives additional power output for mucking and tramming and the electric driveline enables fast and accurate machine control in automation mode. There is also no need to swap the battery or connect to a charging station because the battery recharges during operation. On Toro LH514BE loader, the Intelligent Control System provides data on battery charge and health.
AutoMine Concept autonomous battery loader from Sandvik serves as a model for how the latest technologies can be leveraged to make the mining industry more safe, efficient and sustainable. Cabinless, electrified and automated, AutoMine Concept loader can navigate the rough and changing conditions of underground mining tunnels. It can scan the environment in 3D, create a model and plan its own missions while operators monitor the equipment from the comfort and safety of a control room.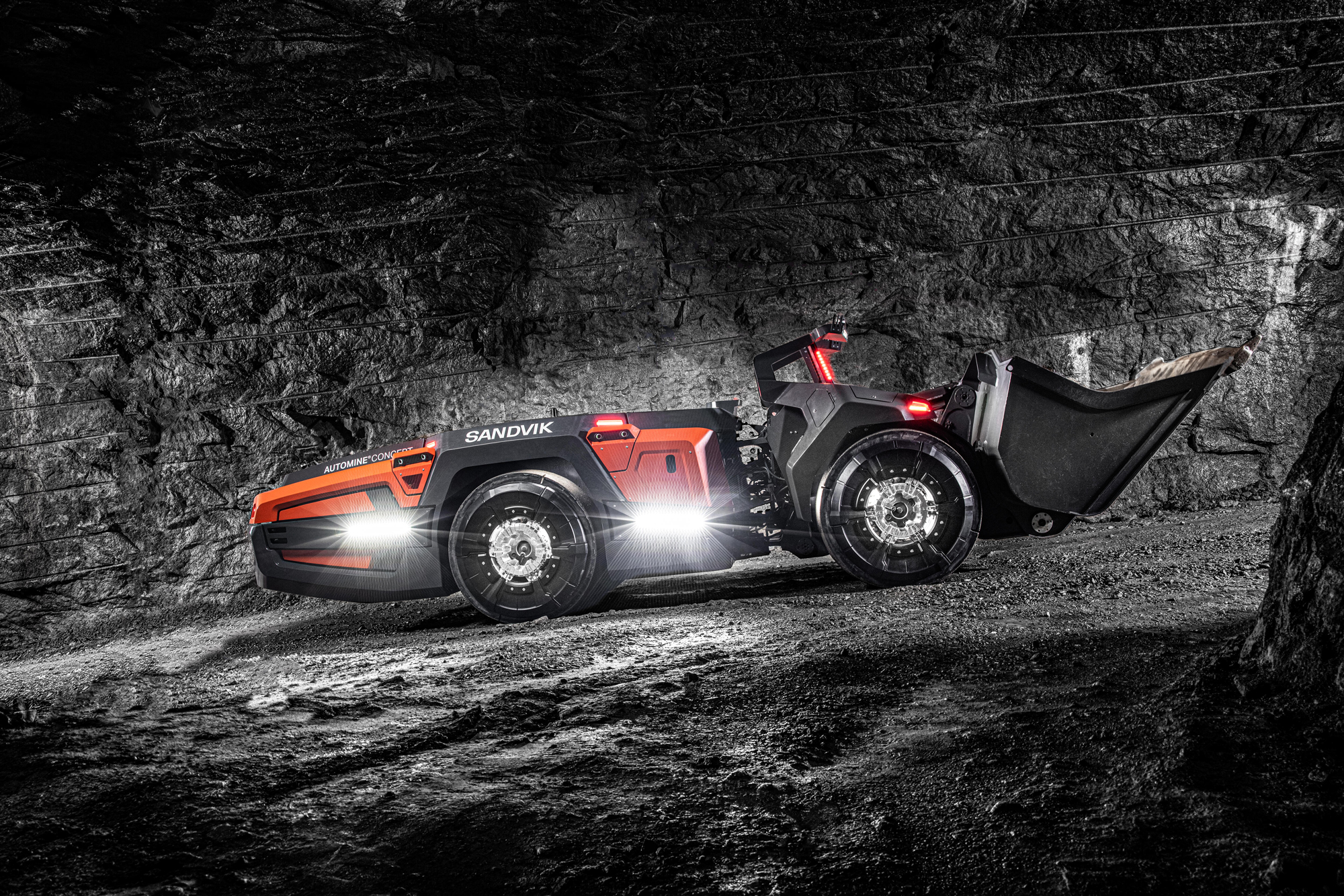 "Automation, digitalisation and electrification will form the future of mining," says Jarkko Ruokojärvi, Director of Automation Global Business Development and Marketing for Sandvik Mining and Rock Solutions. "We believe the ongoing development of more technically advanced mining is both necessary and inevitable."
Sandvik continues to use AutoMine Concept autonomous battery loader as a rapid prototype test machine, which is used to develop new technologies.
To respond to the safety, sustainability and productivity expectations of the mining industry, Sandvik is continuously working to develop its i-series and make its battery and hybrid electric vehicles (BHEV) automation compatible. All LH518B and TH550B loaders and trucks ordered now (from date of publication) will be delivered AutoMine-ready or can be upgraded at a later time. This combines innovative Artisan battery technology and electric driveline systems with experienced and reliable equipment as well as the most advanced automation and digital technology by Sandvik.
A zero-emission battery electric truck or loader, combined with the increased safety of remote operation make a unique combination for more sustainable autonomous mining.
Visit rocktechnology.sandvik to learn more.