The Tire Operations Management System (TOMS) that drives predictive planning
Achieving your mine site's productvity goals starts with your tyres. As mines place even greater focus on efficiency and keeping trucks operational, Kal Tire's proprietary TOMS is demonstrating its value not just in helping to improve tyre life but also site productivity. In fact, that's what TOMS really is – a planning and productivity tool.
Where traditional tyre management reporting offers lagging performance indicators without much opportunity to drive positive changes, TOMS provides the visibility and real-time data operators need to make decisions that will improve operations today, and in the weeks and months ahead. Not unlike the mobile equipment maintenance activities of a mine, TOMS makes tyre management a proactive and predictive service. For miners, what that really means is more uptime because TOMS brings the ability to focus on planning more scheduled tyre work to coincide with trucks being down for maintenance.
360-degree fleet visibility at your fingertips to enable action
TOMS allows teams to connect more effectively with instant, visual communication.
For the first time, TOMS brings a way to capture and communicate severe and urgent tyre damage in a consistent way. Through its mobile fleet inspection app, field inspectors can share images of tyre damage with managers back at the shop. Now the tyre management team and the customer's planning team can decide the best way to schedule the tyre work.
Inspection findings are available in the TOMS Fleet Inspection Report, which highlights issues and findings for tyres and rims on all managed equipment using a simple, colour-coded system and a common language for equipment, processes and tyre work codes.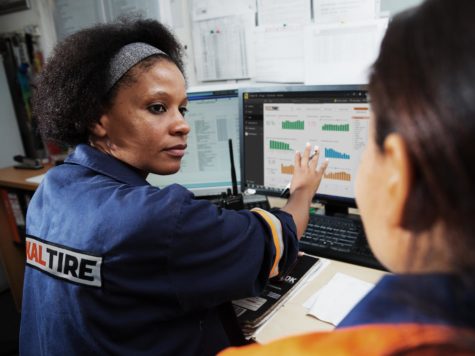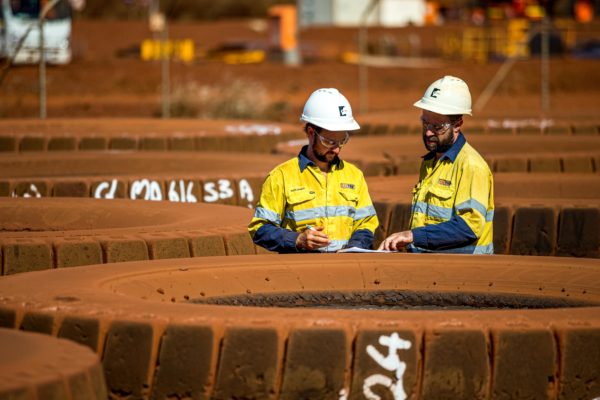 One system, many tools to support planned tyre work, compliance and safety
Ensuring tyres get the proactive maintenance they need to perform at their best is made possible with TOMS Planning Report. The report highlights priority tyre work based on inspection findings, upcoming tyre rotations and rim non-destructive tests (NDTs) so the planning team has clear visibility on medium-range tyre scheduled work.
Now in use at nearly 100 mine sites on five continents, TOMS is seeing significant use of its ability to automate work orders for tyre rotations, rim NDTs as well as end-of-life tyre removal or retreading. Automating work scheduling allows teams to improve work compliance and safety. When work is scheduled and planned, there is increased potential for a safer work site.
TOMS also drives safety and performance with shared best practices and standardised key performance indicators. Teams from around the world now have clear visibility of tyre service performance through Microsoft Power BI. Kal Tire's Service Delivery reporting is available to
Kal Tire customers at all times and trends running tyre performance, inspection planning, downtime efficiency, haul fleet productivity, scheduled workflow, compliance and more. With that knowledge in hand, Kal Tire teams and their customers can leverage their expertise and insights to identify ways to improve fleet use.