Volvo Articulated Haulers are fit to tackle the toughest terrains
The toughest terrains demand machines that can handle the conditions, and Volvo CE's Articulated Haulers are more than capable, going where others simply cannot.
Since the launch of the world's first articulated hauler more than 55 years' ago, Volvo Construction Equipment (Volvo CE) has continued to dominate the field, with articulated haulers that deliver optimum performance at the lowest cost.
Thanks to their excellent off-road mobility, Volvo Articulated Haulers can be used in a wide range of segments, whilst downtime due to ground or climate conditions is minimised, enabling year-round, profitable hauling. And with excellent reliability and safety and minimal maintenance requirements, they support high productivity and low cost per transported tonne.
Access all areas
The articulated hauler concept provides total versatility, allowing you to access the entire job site whatever the season, terrain or conditions. Volvo engines and drivetrains deliver power and performance whilst efficient brakes and unique front and rear suspension ensures a comfortable, safe ride, whatever the conditions. Hydro-mechanical steering and Automatic Traction Control (ATC), including 100% differential locks, ensure Volvo Articulated Haulers can negotiate the trickiest terrain – including deep mud and soft, slippery conditions – as well as climb steeper gradients with relative ease. And with body-building solutions and different chassis options, the machines can be tailored to the needs of your job site.
Every component has been developed in-house and designed specifically for tough operating conditions, ensuring they have the necessary strength and durability to provide maximum ADT performance.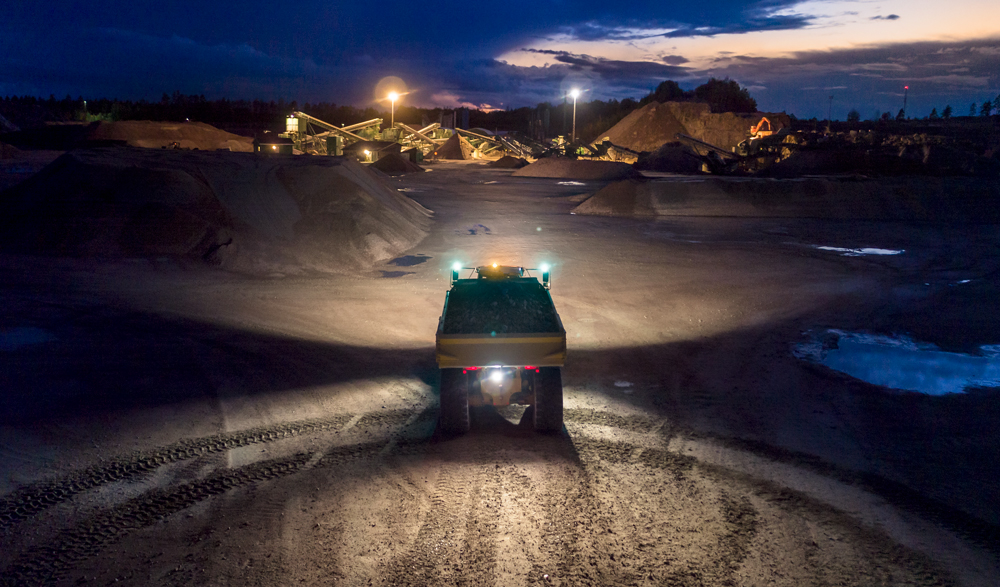 Updated G-series promises even greater productivity
Volvo CE has updated its G-Series of articulated haulers, which includes the A25G, A30G, A35G, A40G and the groundbreaking A45G and A45GFS, as well as the A60H – the largest true articulated hauler on the market, boasting a 55 t payload capacity – to deliver higher payloads, increased productivity and even greater fuel efficiency.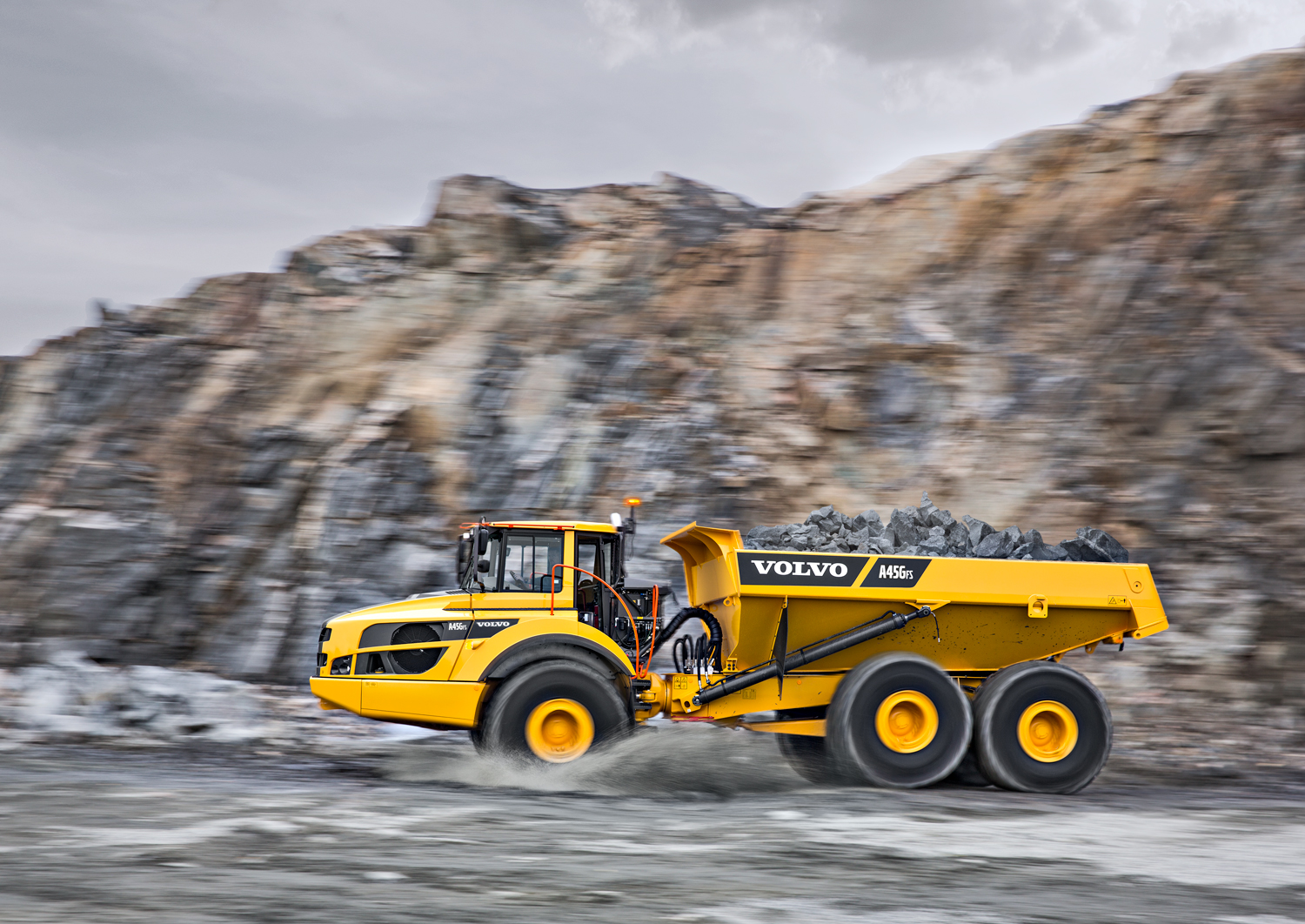 When it comes to safety, the Volvo Articulated Haulers G- and H-series are hard to beat. Boasting superior visibility and efficient lighting, as well as a host of safety features – such as the brake test, downhill speed control and dump support – the safety of everyone on site, from operators and trainers to technicians and site worker, is maximised, even in the most demanding working environments.

Efficient operation with Haul Assist
Volvo Haul Assist is a game-changing solution designed to help you get the most out of your operation. Powered by a 10 in Volvo Co-Pilot monitor, it provides valuable real-time insight to help operators optimise the efficiency of their haul cycles and boost productivity and profitability on-site. On-board weighing helps to eliminate carry-back and overloading, enabling you to take control of production and achieve peak productivity with every load.
Keep track of all transported material to each dump area via the large easy-to-use touchscreen. And monitor tyre pressure and temperature from the comfort of the cab, with the Tire Pressure Monitoring System, an invaluable addition to optimise tyre life, fuel efficiency and operator comfort and lower total cost of ownership.
Map provides a complete overview of the site in real time, tracking the whereabouts of every machine, vehicle and visitor to help monitor on-site traffic and navigate the site more efficiently. As well as haul roads, Map also shows load and dump zones and flags single-lane sections, restricted zones and speed-restricted areas, helping keep productivity at its peak, while reducing fuel consumption and machine wear and tear. And with over the air updates and remote support, it's easy to grow and evolve your use of Haul Assist as your needs change.