The MacLean focus at MINExpo 2021 will be squarely on the latest outputs from the company's technology development efforts in the areas of electrification, automation and digitalisation, the company has confirmed.
Show updates on September 13-15 in Las Vegas include the latest on the MacLean battery-electric product line, teleremote technology, as well as telemetry and virtual reality training technology to round out the clean, automated and data-rich design philosophy that is at the core of the company's 'Application Intelligence' technology campaign, it said.
"We have been doing fit-for-purpose mobile equipment manufacturing for the past 50 years so in one sense, 'Application Intelligence' is simply a continuation of the MacLean value proposition to the global mining industry," MacLean President, Kevin MacLean, says. "The only difference is the ramp up of our technology development capabilities and collaboration with producers and other OEMs, to make the underground environment safer and more productive. Understanding the mining cycle and designing solutions that fit the job is what the 'engineering' means in MacLean Engineering."
Adam Howse, MacLean Business Development Manager for the Western US & Canada, said: "How far we have come already and how far we still intend to go in designing underground mining vehicles that are emissions-free and able to be highly automated in a multi-OEM environment – this is what we will be sharing first-hand with booth guests at the show.
"At the same time, this global story of the evolution of smart mining equipment is complemented by a local story for us in northern Nevada, where we established a branch in 2020 and where we continue to expand our aftermarket support capabilities for customers in the historic Elko mining camp as well as across the western US."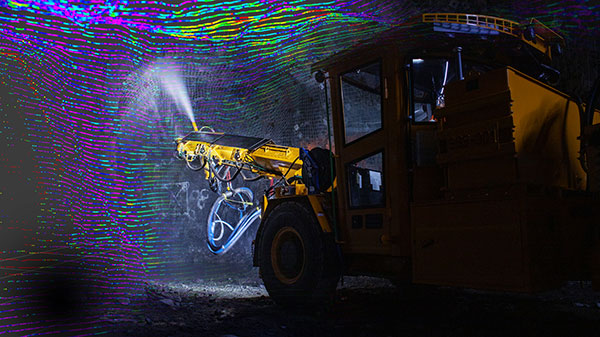 The launch of the MacLean 'Application Intelligence' campaign includes a new corporate website that will be a hub for information about the full and expanding MacLean product line for both battery electric and diesel-powered mining vehicles.
MacLean explained: "Application Intelligence represents the potential contained within the overlap of on-vehicle technology development, mobile equipment manufacturing expertise and deep knowledge of the mining cycle. It is the driving ethos behind the electrification, automation and digitalisation efforts that continue to evolve the MacLean mining vehicle product lines that span the ground support, secondary reduction and utility vehicle categories.
"This includes the next generation of MacLean ground support installation that will include robotics engineered life underground, building on the 30-year and recent 500-production unit production milestone for the 900 Series scissor bolter product line."