Antofagasta's purpose of 'Developing Mining for a Better Future' has seen the Chile-based copper producer lead from the front in terms of the adoption of both automation and electrification.
The company launched a digital roadmap all the way back in 2017, which, over the following years, has seen it advance projects to automate blasthole drills and haulage trucks, leverage remote operation centres and integrate advanced data analytics into its decision-making process.
Backed by a digitally-literate talent pool and underwritten by a series of roadmap and plans, Antofagasta is setting itself up for the long term.
When it comes to electrification, the company has played a key role in furthering research on the use of hydrogen fuel cells in haulage applications on mine site conditions. It has also signed up as a patron in the Charge On Innovation Challenge, being one of 19 companies looking to accelerate commercialisation of interoperable solutions that can safely deliver electricity to large battery-electric off-road haul trucks.
Outside of consortium projects, it has announced plans to also study and test the development of battery-powered trucks at its Antucoya operation and has outlined plans for a trolley assist pilot project at the Los Pelambres copper mine in Chile.
And, in April 2022, the company reached the goal of all its mines operating on fully renewable power.
Alan Muchnik, VP Strategy & Innovation for Antofagasta, says all of these developments epitomise the company's overarching aims.
"The objective we have is to develop the next generation of mining practices to enable growth and reduce our company's environmental footprint," he told IM.
In addition to the digital roadmap the company outlined five years ago, Antofagasta has been carrying out all its electrification projects under the guise of an Electromobility Plan – part of its wider climate change strategy.
Following the achievement of its previous emissions reduction target of cutting both its Scope 1 and Scope 2 carbon dioxide emissions by 300,000 tonnes of CO2e between 2018 and 2022 – a goal it achieved two years early – the company set a more ambitious target in 2021. This is looking to achieve carbon neutrality by 2050 – in line with Chile's national commitment – and reduce emissions by 30% by 2025, relative to 2020 performance. One element of the company's efforts to reduce emissions has, as mentioned, seen its operations run solely from renewable energy as of April this year.
According to Antofagasta's own calculations, in 2020, two-thirds of its greenhouse gas emissions from diesel combustion were attributable to its mine haulage trucks.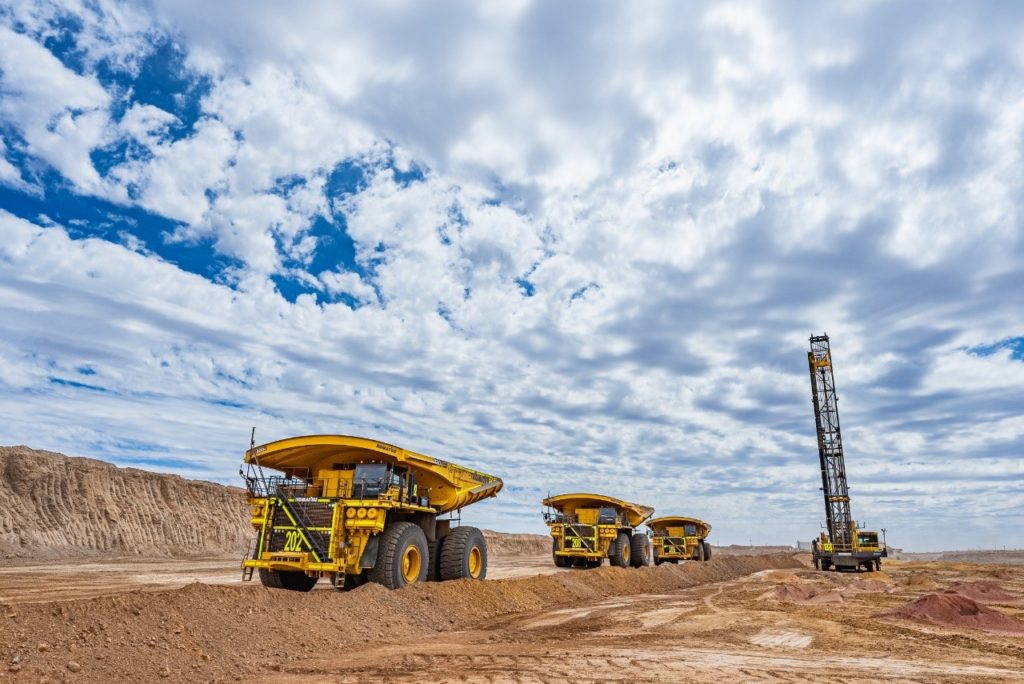 "In this respect, Antofagasta is actively participating in initiatives that seek to replace the diesel used by mining haulage trucks," Muchnik said.
"As part of that electromobility roadmap, we have considered our participation in early-adoption projects with a view to pilot and scale promising technologies."
With the HYDRA Consortium – which includes Antofagasta, ENGIE, Mining3, CSIRO Chile, Liebherr and Mitsui & Co – specifically, the company has been one of the driving forces of hydrogen haulage adoption on mine site conditions.
It has confirmed that it will test a fuel cell and battery powertrain propulsion system at its Centinela mine, with the first HYDRA prototype expected to start functional testing shortly. This will allow Antofagasta to assess the powertrain's behaviour and performance under real mine conditions, including at high altitude with suspended dust. It will also help establish technical and safety protocols for hydrogen use at scale in mining, which will be vital for the fuel's successful deployment across the industry.
The trolley assist project at Los Pelambres under study, meanwhile, consists of implementing a trolley system on, first, uphill ramps. This will consist of one lane of a two-lane ramp, which will allow for trucks coming behind to leave the trolley and overtake a stopped truck still on the line.
"Some of these projects may bring an early opportunity to transform specific sites as we transition towards the longer-term prevailing solution to implement at our sites and help reduce our Scope 1 footprint," Muchnik said.
"Each mine has their unique characteristics and different technologies may become more attractive depending on those characteristics or may become complementary in enabling that diesel replacement."
Of course, automating the haulage and blasthole drilling processes will help the company reduce its Scope 1 emissions through more efficient operations. It will also help offset some of the higher costs of inputs and inflation that come with operating in Chile.
Similarly, all of Antofagasta's sites have strong data analytics teams to identify opportunities for efficiency gains and continuous improvement.
Reflecting on the gradual rollout of automation across the company's operations, Muchnik referred to the overarching roadmap the company outlined in 2017.
"This roadmap considered different strategic programs with rollout options that improve productivity and safety, with automation being a relevant dimension," he said. "It was built on the concept of knowledge transfer to enable other companies of the group to benefit and learn from the experiences at specific sites."
That has worked from the looks of it, going from Epiroc Pit Viper autonomous drill deployments at Los Pelambres to the rollout of the technology at Esperanza Sur (part of Centinela).
A fleet of 11 autonomous electric drive Komatsu 980E-5 trucks have also gone live at Esperanza Sur over this time frame.
"Another good part of that is the Integrated Remote Operating Centres (IROC) we have setup to support these operations," Muchnik said. "We recently opened an IROC for Centinela in the city of Antofagasta and, following the same transfer process, Los Pelambres is expected to go live with their IROC here in Santiago, in the second half of 2022."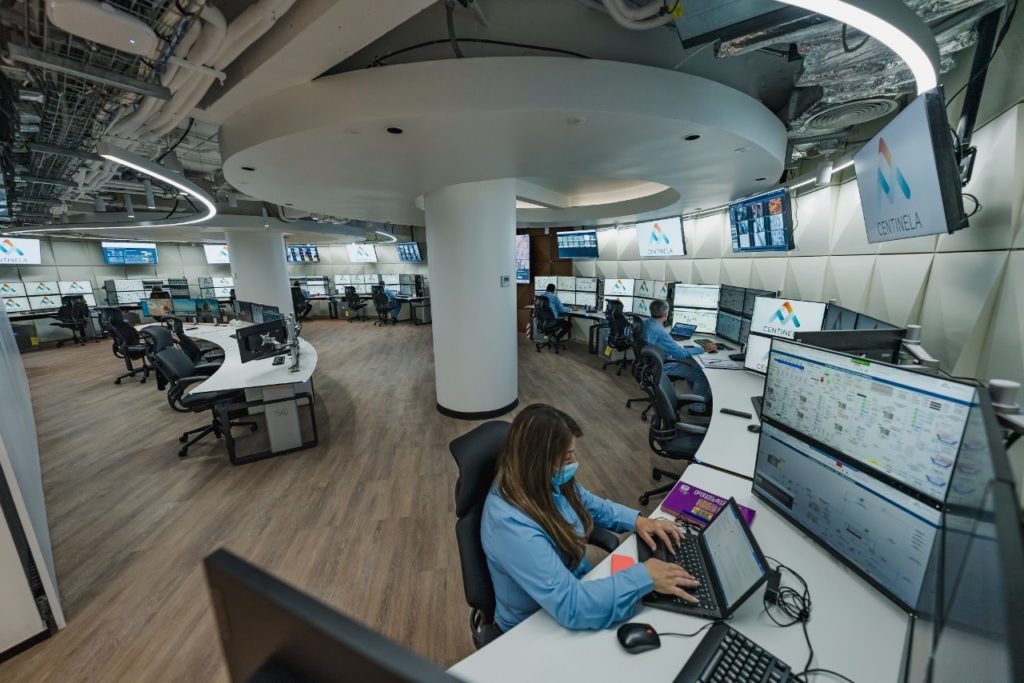 Muchnik says one of the many benefits of the IROCs is the ability to attract and retain talent for Antofagasta's operations.
"It is not just about bringing in new talent but working with our people to be allow them to move with this transformation and become digitally literate to help us prepare for an autonomous and remotely-operated future," he said.
An in-house digital academy that Muchnik and his colleagues launched in 2020 has been vital in this process.
"It has enabled a different mindset within our workforce, preparing them for the transition through training and learning.
"This has ensured all of our employees go through the journey with us."