Orica's Angus Melbourne told a packed Austmine 2019 crowd in Brisbane this week that the blasting specialist is committed to developing automated solutions for both the underground and surface mining sectors and is working with both customers and industry partners to make this aim a reality.
During his speech on Wednesday, Melbourne, Orica's Chief Commercial and Technical Officer, walked delegates through a number of achievements the company had achieved over its 140-year history, but also looked ahead to how Orica is focused on revolutionising the drill and blast operations of the future.
"Blasting is one of the few processes in the mining value chain that remains largely untouched by automation," Melbourne said. "As mines go deeper and orebodies become more remote, the case for blasting automation becomes clearer."
Among a number of benefits of blasting automation were the ability to remove people from harm's ways, grant access to difficult ore reserves and reduce operational delays, he explained.
"Due to the complexities associated with a typical blast operation, this is no trivial endeavour," he said.
Melbourne said progress was already being made with Orica's automation efforts, singling out its Orica's WebGen™ wireless initiation technology, in particular. Launched in 2018, WebGen improves safety by removing people from hazardous situations and enhances productivity through the removal of constraints previously placed on operations by wired connections.
"Since its release, more than 130 WebGen wireless blasts have been executed globally across four industry segments," Melbourne told delegates.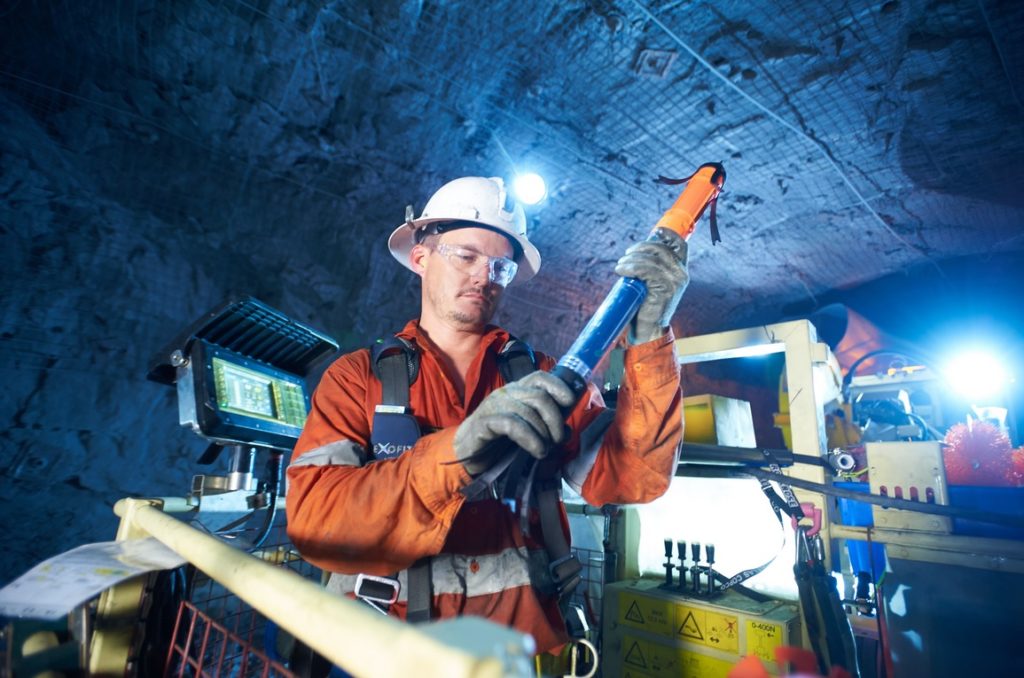 Newmont Goldcorp's Musselwhite mine has been an advocate of the wireless initiation technology, recently saying the blasting tests it has carried out at the Ontario mine were "a decisive step on the path towards full automation of drill and blast operations in the future".
The wireless initiation technology is leading to the development of new blasting options, according to Melbourne, who said, in the last 12 months, Orica has co-developed more than seven new techniques that are "revolutionising the way our customers are planning and executing their mining operations".
On stage, Melbourne then played a short video from CMOC Northparkes in New South Wales, Australia, a miner that recently converted its entire sub-level cave copper mine to WebGen wireless initiation blasting; an Australia and world first, according to Melbourne.
He said Northparkes has seen significant improvements in safety, productivity and ore recovery since the transition. Melbourne's words were echoed later that day when Orica received the Austmine METS Innovation Award for the use of WebGen at Northparkes.
Melbourne pointed to a second collaborative development that was helping shape the company's blast automation efforts during his time on stage; this time with an original equipment manufacturer.
The company has been working with MacLean Engineering out of Canada to test the first fully-mechanised drawpoint hang-up blasting solution, he said.
Capable of drilling and charging up to eight blast holes remotely, the solution is underpinned by WebGen wireless technology and, once again, removes people from harm's way.
"Hang-up blasting is a major issue for block and sub-level cave mines around the world," Melbourne said. "In fact, at any one time, up to 30% of all drawpoints can be unavailable due to oversize material. All current solutions are either high risk mining activities or are highly inefficient to implement."
He then played a video highlighting this industry-first solution, before remarking: "This is a significant step towards fully-autonomous production in underground mines. It's an exciting time for everyone involved and is just one example of an industry collaboration to deliver blast automation."
Melbourne concluded his presentation by saying, in the future, integrated, automated and intelligent systems will deliver the critical data necessary for executing real-time change and quantifiable impact on all parts of the value chain "through an 'ecosystem of insight' never seen before in mining.
"To capture the full potential of rapidly-evolving technology will require new ways of thinking, new ways of working, and a new spirit of collaboration across the industry."