Orica's corporate vision of "mobilising Earth's resources in a sustainable way" is being further realised through a host of developments from its Digital Solutions and Blasting Technologies divisions, IM reports.
Those involved in charging operations could soon benefit from the launch of Orica and Epiroc's Avatel™ solution, which, in combination with the WebGen™ wireless initiation platform, offers the ability to remotely blast a development face.
At the same time, the company is busy with the sustainable production of emulsion, the integration of geological orebody information to optimise energy use for blasting, and the expansion of downstream mineral processing tools.
Avatel
Avatel is a combination of state-of-the-art hardware and software solutions designed to mechanise the blasting process.
It includes Orica's HandiLoader™ emulsion process body, Epiroc's M2C carrier integrating an RCS 5 control system with Orica's LOADPlus™ control system, a WebGen 200 wireless initiation system and an automated WebGen magazine. Epiroc has also incorporated onboard dewatering and lifter debris clearing capability, while Orica's SHOTPlus™ intelligent blast design software is leveraged to deliver superior blasting outcomes, Orica says.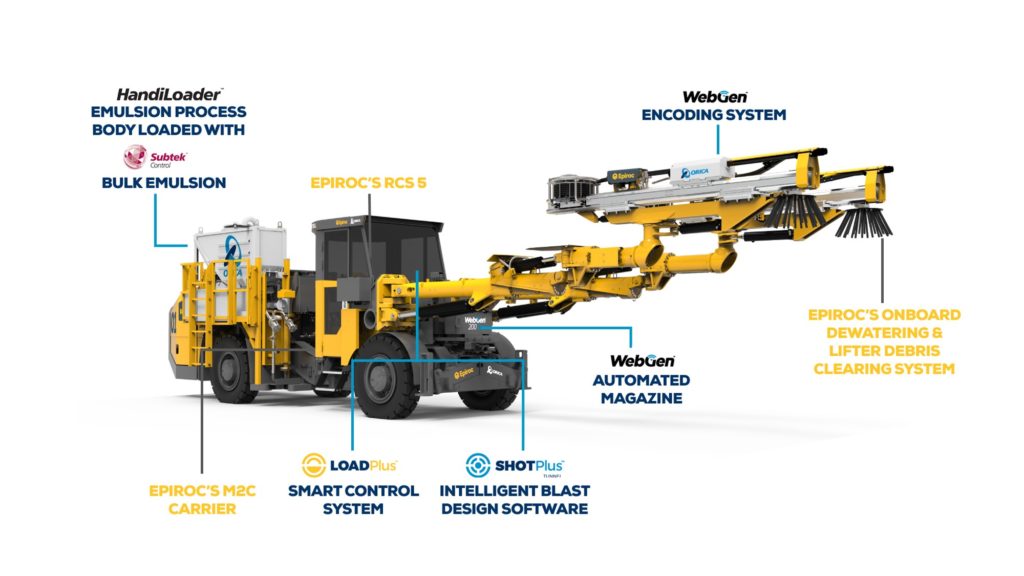 These components help eliminate the need for personnel exposure at the development face throughout the charging stage of the mining cycle, keeping personnel out of the line of fire, by substituting inherently high hazard manual tasks with a mechanised development charging solution.
A prototype Avatel unit is set to commence operations at Agnico Eagle Mining's Kittilä gold mine in Finland in the next few months. This follows "alpha trialling" of the complete prototype unit at Epiroc's Nacka test mine in Stockholm, Sweden.
Adam Mooney, Vice President of Blasting Technology for Orica, said: "Our goal for Kittilä is to expose Avatel to a real mining environment, putting the unit through its paces in an active mine where safety, productivity and reliability are core requirements for success.
"We will gain a practical understanding of how Avatel will fit in with and benefit the entire mining cycle, while also taking the opportunity to measure the blasting improvements possible through the combined use of electronic initiation timing and the precise blast energy control available with Avatel."
A separate unit, meanwhile, will head to Newcrest Mining's Cadia copper-gold mine in New South Wales, Australia, later this year, for the first commercial deployment. This is currently undergoing pre-delivery commissioning at Epiroc's customer centre in Burnie, Tasmania.
Cyclo
Not too far away in Papua New Guinea, Orica has successfully commissioned a Cyclo™ emulsion technology unit, which has been running at a customer site for around two months, according to Mooney. The unit in question has treated in excess of 100,000 litres of used oil, he said.
Cyclo combines the company's emulsion technology with used oil processing technology to transform mine-site used oil for application in explosives. To provide the tight quality control and regular testing required to manufacture emulsions with such inputs, Orica has partnered with CreatEnergy to develop a standalone, on-site solution to treat used oil.
Orica initially scheduled Cyclo for market introduction in late 2022, but it scaled and sped up development and production plans to support customers' operations and curtail material disruptions brought about by COVID-19.
The first automated containerised used oil recycling system was commissioned in Ghana late in 2021, with the Papua New Guinea unit being the latest deployment.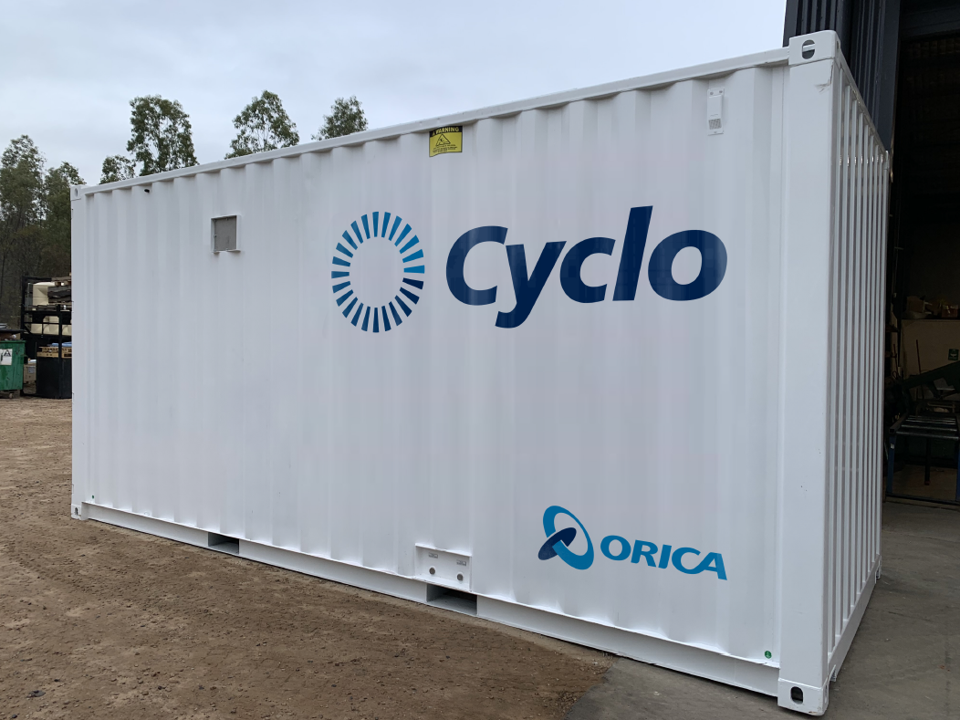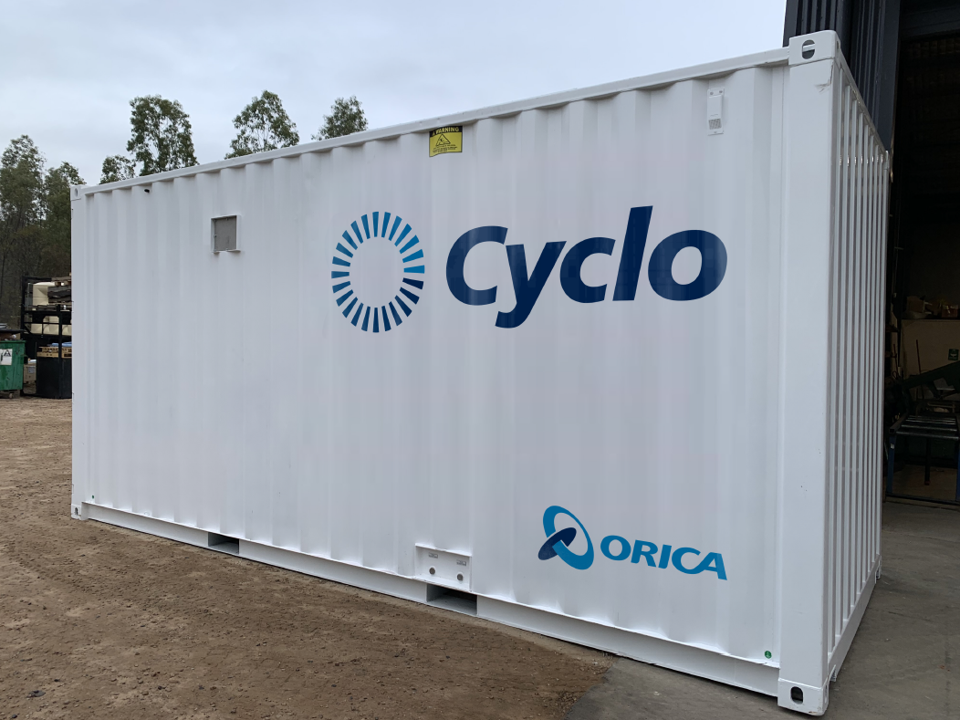 A Senegal Cyclo debut is on track for July given the unit is already in country and connected into the emulsion plant on site, Mooney explained.
The company also plans to bring to market a Cyclo unit suitable for Arctic conditions by the end of this year, with the solution already under construction.
Data to insights to intelligence
Aside from hardware and sustainable emulsion solutions, Orica has recently signed an agreement with Microsoft Azure predicated on creating data-rich and artificial intelligence-infused tools that enable productivity, safety and sustainability benefits on site, with Raj Mathiravedu, Vice President of Digital Solutions, saying such a tie-up enables the company to think of the blasting value chain in a much more holistic manner.
"Orica Digital Solutions' purpose is to develop and deliver a suite of integrated workflow tools to enable the corporate vision of mobilising Earth's resources in a sustainable way," he said. "A key attribute to delivering this workflow is the journey that we need to incorporate from data to insights to intelligence."
Mathiravedu says the company is looking to go beyond the traditional solutions pairing software and IoT devices for a discrete product to – with the help of Microsoft Azure capabilities – building "answer products" focused on improving workflows.
"These workflows can benefit from understanding how geology within the orebody intelligence space can help us determine the optimised energy required for blasting in a real-time production workflow," he said. "We have started this journey and are already delivering value to our customers by integrating workflows from orebody to processing."
One example of this is the company's FRAGTrack™ suite of solutions, devised to provide blast fragmentation data with auto-analysis capability.
Delivered as part of the company's BlastIQ Digital Optimisation Platform, FRAGTrack is able to capture real-time fragmentation measurement data for optimising drill and blast operations, improving downstream productivity and tracking of operational performance.
Originally developed for measurements on both face shovels and conveyors, the solution was expanded earlier this year with the launch of FRAGTrack Crusher for automated pre-crusher fragmentation measurements.
There are several vendors offering fragmentation measurement tools throughout the industry, but Mathiravedu says Orica's solution can carry out such analysis consistently and accurately – day or night – in extremely dusty and dynamic environments like mining.
"The FRAGTrack image processing technology can handle extremely dusty and lighting-affected conditions beyond any solutions in the industry," Mathiravedu said. "It is also able to learn and adapt to specific operational environments like the dumping habits of different truck operators using artificial intelligence technology. Together with the integration with fleet management systems, it can provide a fully autonomous and integrated measurement solution."
On conveyors, the FRAGTrack solution can reliably measure fines with increased accuracy compared with conventional systems that leverage curve-fit algorithms, according to Mathiravedu, with the advanced image and 3D processing techniques providing the ability to measure fragments down to 5 mm in size.
The combination of FRAGTrack Conveyor and Orica's ORETrack™ solution can provide not only particle size distribution information, but also critical information on ore grade and hardness for the milling operations in real time.
"The FRAGTrack platform architecture has been designed to be scalable to incorporate different sensor inputs along with its high-performance GPU compute capabilities," Mathiravedu said, explaining that there could be further analysis solutions down the line.