MacLean Engineering's investment in Africa is paying off, with multiple production support vehicle sales recently secured on the back of an increased presence in South Africa.
Having last month bolstered its largest single fleet in Africa to 11 vehicles at the Kibali gold mine, in the Democratic Republic of Congo, the company is now busy assembling equipment for delivery at an underground mine in Namibia, while making manufacturing and delivery plans for a successful tender for five units that will head to a underground gold mine in Mali.
John-Paul Theunissen, MacLean's General Manager for Africa, says recent sales could be put down to the company boosting its manufacturing and service capacity on the continent close to two years ago.
"We are now manufacturing for Africa out of South Africa," he told IM. "Towards the end of 2018/beginning of 2019, we commissioned another 900 sq.m of manufacturing space at our South Africa facility. This means we now have 1,000 sq.m of workshop and assembly space."
The Free State facility, the first international branch MacLean set up back in the 1990s, also offers maintenance and service support.
These attributes, plus the ability to access MacLean engineers across the globe for equipment troubleshooting, have allowed Africa-based mining companies to get comfortable with the Canada-based brand, according to Theunissen.
"We have really started to build momentum in Africa, increasing the level of service and support closer to home," he said.
"It is this local aspect that really sells fleets, as opposed to individual machines."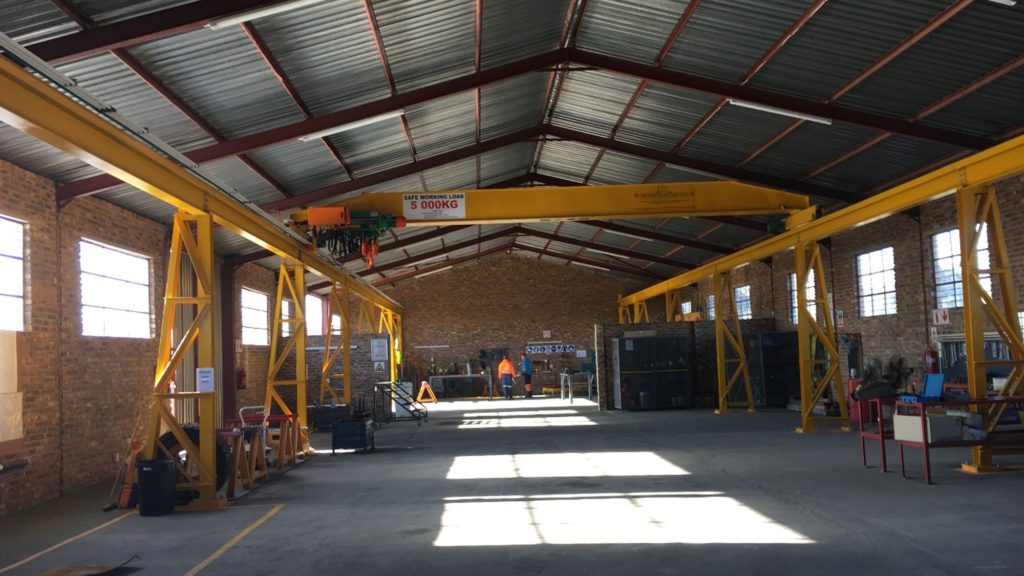 This increased local offering has arrived at just the right time.
While the stricter lockdown measures in South Africa have been lifted – the country has moved from Level 5 to Level 3, allowing mines to return to full capacity (with COVID-safe procedures in place) – companies procuring equipment for Africa are conscious intercontinental deliveries could face upheaval again if a 'second wave' of COVID-19 hits.
Some mining companies influenced by recent lockdowns are also making longer-term pledges to adjust their supply chains to take advantage of local expertise, at the same time reducing potential risks that come with buying machines and solutions from overseas suppliers.
This recently enlarged presence in Africa could see MacLean benefit from such moves.
Recent orders
The latest orders Theunissen mentioned could reflect this reality.
In securing a contract to supply three MacLean 3-Series Cassette Trucks (CS3) and four cassettes to the Murray & Roberts Cementation and Lewcor Mining joint venture set to establish the underground stoping horizon at the Wolfshag zone at B2Gold's Otjikoto mine, in Namibia, the company achieved several 'firsts', he said.
"It's a new customer, Murray & Roberts; a new country, Namibia; and a new miner, B2Gold," he said.
These units will be assembled in South Africa – another MacLean first – and are due to be delivered to the mine by the end of the last quarter of the year, according to Theunissen.
And, as mentioned before, the company recently bolstered the fleet at the Barrick Gold/AngloGold Ashanti majority owned Kibali gold mine in the DRC.
The latest piece of equipment for the mine – which arrived at the end of July – was one of the company's personnel carriers.
This adds to the three EC3 Emulsion Chargers, a WS3 Water Sprayer, a FL3 Fuel Lube Truck, and a BT3 Boom Truck – all from MacLean's trusted Mine-Mate™ Series – that Byrnecut, the original mining contractor at Kibali, brought in from 2013 onwards.
When the Kibali mining model changed to 'owner-operator' under the management of Randgold (now Barrick), the fleet got bigger, with the miner adding four new rigs: another EC3, another BT3, an SL3 Scissor Lift with pipe handler attachment, and a TM2 Mobile Concrete Mixer.
MacLean says its expanding presence at Kibali, from the development phase all the way back in 2013 up to achieving record production numbers in 2019 and 2020, illustrates the "MacLean Advantage in action".
It explained: "MacLean's dedicated team in South Africa has worked closely with mine management and operators to provide the training, maintenance and support needed to keep Kibali running smoothly. With operations forecast to continue at Kibali through 2036, MacLean looks forward to providing dependable support for years to come."
Tech take-up
Mines like Kibali – one of the most technologically advanced in Africa – are gradually becoming more and more automated in an effort to increase productivity and safety.
Already one of the world's most highly automated underground gold mines, Kibali's backbone is Sandvik's AutoMine Multi Fleet system, supervised on surface by a single operator. This system, in a world first, allows a fleet of up to five LHDs to be operated autonomously, 750 m below the surface, within the same 6 m x 6 m production drive while using designated passing bays to maintain traffic flow, Barrick says. A similar system is used in the production levels to feed the ore passes, according to the company.
While MacLean's production support vehicles often interact with these autonomous loaders, for the time being they are still manned by operators.
This is set to change into the future, according to Theunissen.
"The Advanced Vehicle Technology Team (AVT) in Canada is moving into the automation space," he said. "We're looking to integrate our own digitalised systems into those of OEMs such as Sandvik and Epiroc to ensure fully interoperable autonomous operation."
Within the AVT, the Advanced Vehicle Technology group embedded at the MacLean Research and Demonstration Facility, in Sudbury, Ontario (pictured below), has over 20 engineering staff working on remotely controlled to fully autonomous vehicle operation, using radar, LiDAR, and vehicle monitoring technology, according to MacLean.
This team has already come up with vehicle telemetry hardware and software, and virtual reality training tools. It is also transitioning to a cloud-based platform for documentation, parts ordering, and training content called Documoto.
While these technology developments will, in the future, underwrite the company's transition to offering machines capable of fully autonomous operation, MacLean is already at the front of the pack when it comes to facilitating the industry's electrification movement.
In Canada, it has more than 30 battery electric mining vehicles (BEVs) working underground – at 10 mine sites, across four provinces, with more than 50,000 operating hours amassed.
While Africa as a whole might not yet have the energy infrastructure in place to fully leverage these 'green' BEVs – many mines remain off grid and reliant on diesel power – Theunissen has seen grid-connected miners in South Africa show interest in taking on these machines.
"In South Africa there is already appetite for BEVs," he said. "We see it coming through in the RFIs (request for information) we get on projects."
MacLean has an advantage over some of its competitors when it comes to converting these RFIs into sales.
Not only has it got thousands of operating hours under its belt, it also has engineers in place that can calculate the total cost of ownership savings a specific mine will achieve should they bring BEVs into their fleets. Due to the increase in upfront cost currently seen when comparing diesel- with battery-powered vehicles, this type of analysis is crucial to securing orders.
"We can show them how the machine will fit into the mining cycle and provide in-house calculations on ventilation and mine design savings," Theunissen said. "This helps assist end users when it comes to long-term decision making for the mine."
For countries in Africa to get on board the electrification train like those mines in Canada have, Theunissen thinks governments will need to introduce incentives for mines to change their energy inputs and adopt BEVs.
Should this happen, MacLean will be equipped both within the continent and internationally to take on that challenge.