PYBAR, part of Metarock Group Ltd, has been rewarded for its last two years of service at the Eloise copper mine in Queensland, Australia, having now been awarded a four-year services contract.
Since arriving on site in 2020, PYBAR says it has set the standard in safe and efficient delivery of underground mining services and will continue delivering as it embarks on a new four-year mining services contract.
Having safely completed nearly 6.5 km of development at the high-grade Eloise copper mine over the past two years, PYBAR was invited to participate in a competitive tender process for the new contract earlier this year and was awarded the mining services contract at Eloise by mine owner, AIC Mines Ltd, for a further four-year term.
The new contract, with the additional scope of shotcrete services, will see PYBAR on site at Eloise through to 2026, and includes the development of declines, level accesses, ore drives, stockpiles and infrastructure, providing all facilities, services, labour, supervision, administration, construction plant and materials.
Forming part of the PYBAR fleet of mining equipment on site is a new Elphinstone CT WR820 10 cu.m agitator (pictured below), as well as two twin boom jumbos, two LHDs, a charge rig and a shotcrete spray rig.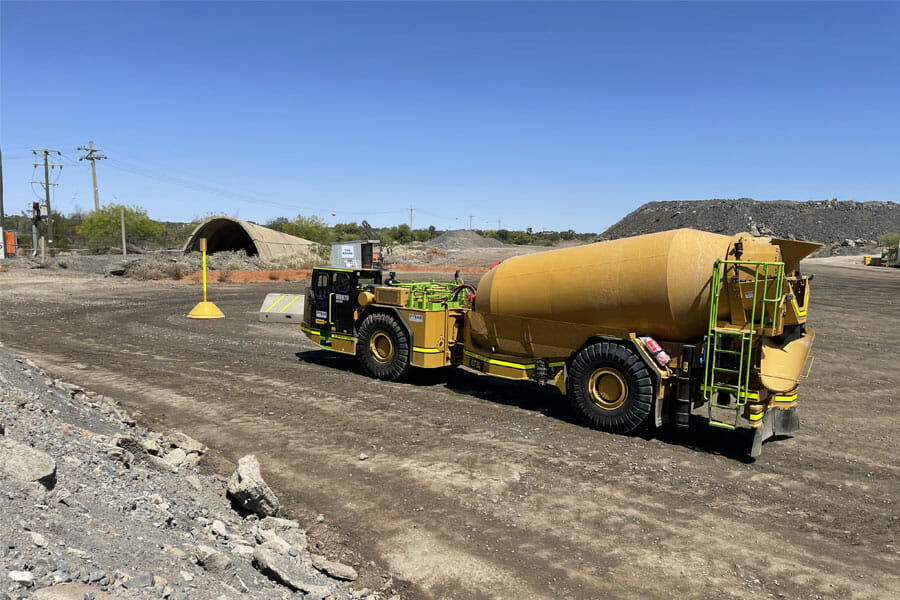 PYBAR's CEO, James Glover, said: "We are very pleased to have been awarded the extension of the Eloise project which is a testament to the work that has been delivered on site to date by our team at Eloise. AIC is a growth focused resources company and it's pleasing to be able to extend our term for another four years and be a part of that growth journey."
The team of over 50 skilled PYBAR personnel on site has kicked off the new Eloise contract well, setting the standard for the remainder of the contract with a near-record month of 412 m of development achieved in July.
AIC Mines said in November that it was targeting production of approximately 12,500 t of copper and 6,000 oz of gold in concentrate in its 2023 financial year to June 30, 2023.