From humble beginnings producing computer-based training for companies like BHP, Caltex, WesTrac and Macmahon, Immersive Technologies is now able to reflect on 30 years of advanced equipment simulator and training solutions.
By the mid 1990s and with only seven staff, the business was on a journey to develop the world's first Advanced Equipment Simulator (the AES Series – 1, pictured above) for the mining industry.
The first commercial simulator was exhibited at the Diggers and Dealers Conference (Kalgoorlie, Western Australia) in 1998. The business opportunities exploded and the next two sales were overseas to Kaltim Prima Coal, Indonesia, and Geita Gold, in Tanzania, the company said. Soon after another "first" was launched with Immersive's mining excavator range and then the "first" mining wheel loader simulator was delivered. In 2005, the first Dragline simulator was produced.
By the end of 2006, the business had sold 85 simulators in 17 countries and, by 2008, 155 simulators in 23 countries. By 2010, the underground range was released, and the business had customers in 29 countries. By 2016, Immersive's exports reached mines in 40 countries.
"Fast forward to today, Immersive Technologies products and services are trusted by hundreds of mine sites across 49 countries and we are still driven by our passion to provide innovative and valuable workforce solutions," the company said. "Having delivered over 560 simulator platforms and 1,400 Conversion Kits, simulating 22 different mining OEMs, our solutions to industry challenges are much broader than just simulator technology."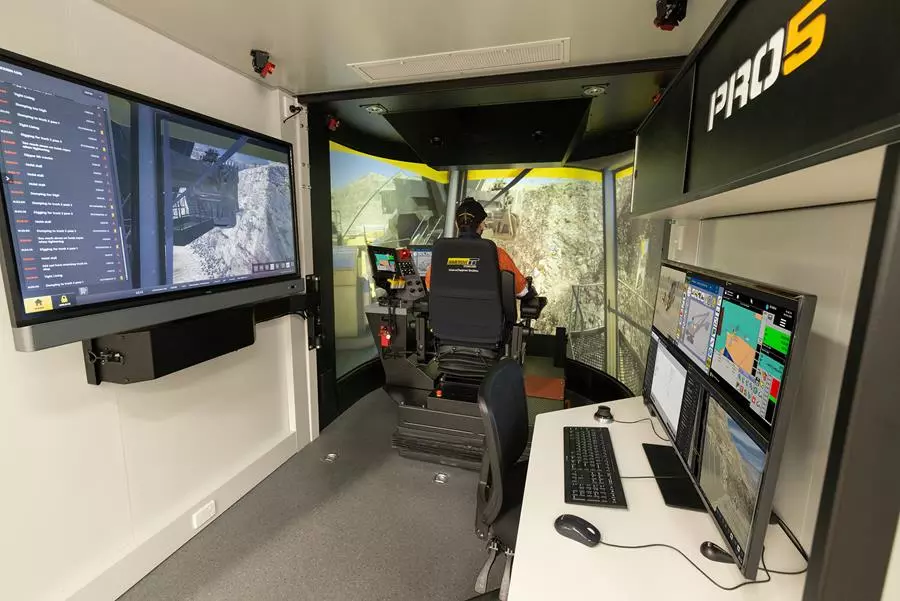 Immersive says its service and advisory expertise is extensive with a portfolio of work that delivers quantifiable value in mine safety, productivity, reliability and sustainability. As advancements in mine technology create new training needs, it develops new learning technologies to support operators and supervisors running collision avoidance and autonomous haulage solutions, in addition to Immersive's collaboration with Komatsu in the area of tele-operation of mining machines.
"It has been our privilege to respond with agility to the needs and voice of our customers and to earn the mining industry's trust," the company said. "Throughout our 30 years in business and into the future, it is our partnership with you that drives us forward."