Australia and Canada have a lot in common when it comes to mining and resources and are critical to the industry's global transformation. While both countries are mining super-powers in their own right and are supplying a significant percentage of the resources needed for the global energy transition, they are also using their leadership to guide the global industry's transition to a sustainable future, according to the organisers of IMARC.
Australia and Canada are recognised as the two largest exploration destinations in dollar value terms, with stock exchanges that reflect the enormous contribution mining and resources makes to each economy.
Similarly, both countries offer substantial and relatively untapped resources, conducive investment environments, supportive governments and well-established plans for the development of the critical minerals needed for the global energy transition.
Because both have a long history of operating in complex environmental and social contexts, they also have extensive experience in sustainable practices and meaningful engagement with First Nations and local communities.
Leading the transformation
This strong shared focus on ESG principles and commitment to contemporary mining practices have seen Canada and Australia emerge in the past decade as key leaders in the global industry's response to the challenges facing mining globally.
Carl Weatherell, CEO of the Canada Mining Innovation Council (CMIC), says the leadership of the mature mining countries such as Canada and Australia are critical to achieving the mining industry's global environmental goals.
"In order to reduce the mining industry's energy use, water use and environmental footprint by 50% by 2027, the major players have not only an opportunity but a responsibility to work together on innovations that reduce waste, lower costs and mitigate environmental impacts across all aspects of exploration and development," he says.
"Canada and Australia are global leaders in the mining industry with decades of experience and innovation behind them, so they have a natural role in leading mining's transformation to a more responsive, sustainable and resilient industry.
"It's incumbent on the two countries and their companies to work together to redefine and rethink the future of the industry in terms of in terms of how we collaborate, who we collaborate with and what we work together on.
"Coopertition"
Weatherell says while the global mining industry is competitive by nature, it also has a shared destiny, and, by necessity, has pursued active collaboration on shared challenges, particularly around decarbonisation.
"We call this 'coopertition' and it is one of the reasons events like IMARC are so important when it comes to pursuing these shared goals."
He believes Canadian and Australian mining operators and innovators have long understood the need for a cooperative effort toward a more efficient, sustainable industry, recognising these goals can only be achieved if all stakeholders sign up to a clear vision for the future and work towards it together.
"The mining and resources industries in Canada and Australia are leading the way when it comes to embracing the decarbonisation challenge and lending their expertise and experience to countries where they invest," he said.
"As we like to say, net zero is easy; zero is hard. But through exporting their leadership and best practice globally, Australia and Canada are playing a key role in meeting the challenge."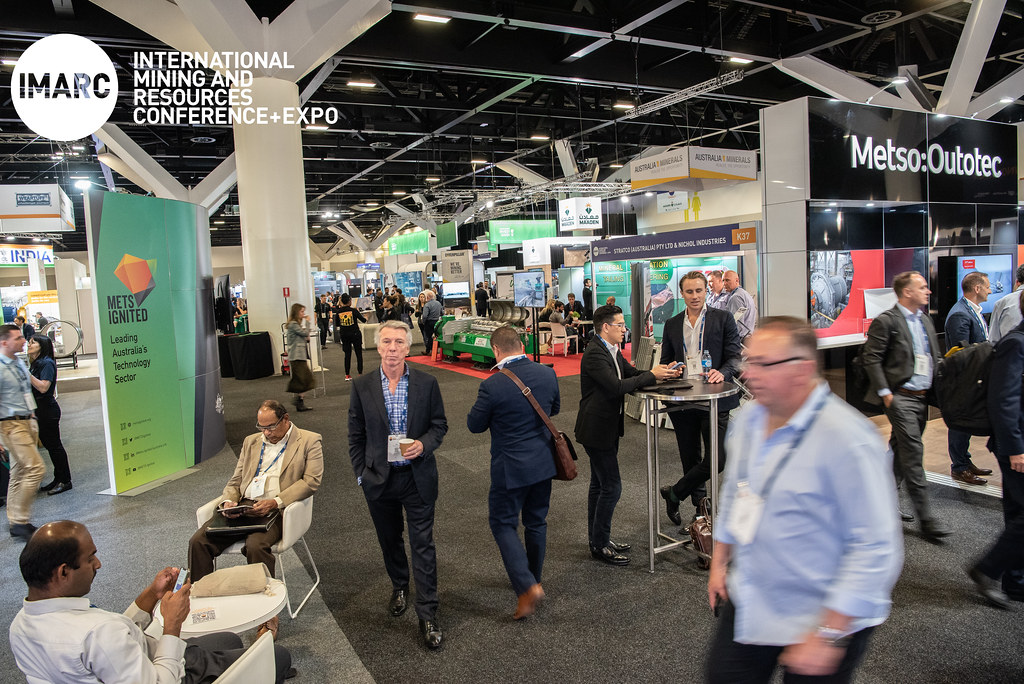 The same, but different
From an investor perspective, Canada and Australia are considered low-risk jurisdictions, with policies and regulatory settings that welcome, encourage and incentivise exploration and development, particularly of the resources needed to fuel the global energy transition.
Both countries share a similar legal heritage, providing a level of comfort when it comes to assessing risk and a pragmatic approach to managing the energy transition.
Principal and Founder of BRIDGE©, Siri C. Genik, says while both are young countries who offer investors stable jurisdictions, strong legal frameworks and respect for the rule of law, there are also differences which can impact on the risk appetite for investors.
Genik said: "We certainly see a consistent approach to issues such as health and safety, environmental and stakeholder management, EDI, governance and more broadly sustainability. Both countries demonstrate best practices in respect of human rights and a commitment to managing the industry's carbon footprint.
"There are common core values and opportunities for greater investment, but there are differences between both countries, including permitting processes and timelines, and different risk appetites and investment approaches."
She says Australian companies – from mine operators to exploration and METS companies – are looking to Canada as a key source of the critical minerals needed for a renewable future such as copper, nickel, lithium and graphite.
One such company is the Andrew Forrest-backed Wyloo Metals, which is expanding its operations in Canada with a focus on nickel and copper.
Wyloo Metals CEO, Luca Giacovazzi, says the company's investments, particularly in the establishment of a Future Metals Hub in Ontario, underscore his belief in Canada's long-term potential to be a globally relevant producer of reliable and responsibly sourced battery metals.
"Canada has a once-in-a-generation opportunity to establish itself as a major player in the new economy," Giacovazzi said. "Our proposed Future Metals Hub provides the cornerstone for a globally relevant battery material supply chain in Canada, while creating economic opportunities for local communities to thrive."
But according to Genik, while investment in Canada is at healthy levels, fewer Canadian companies have been investing in projects in Australia. She said this may be a reflection of a global mining and resources industry in transition, with older investment paradigms being challenged and new alliances being formed, particularly around resource supply resilience.
Despite this, she said the shift in globalisation also represents opportunities for Canadian and Australian companies.
She said: "There are new relationships and alliances being formed as nations are increasingly wanting to stand on their own and – to the extent they can – be more self-reliant and work with partners with shared values.
"It's not just the Russia-Ukraine situation that is driving this, but you're also seeing similar trends across Asia and South America, creating new opportunities for investment for countries like Canada and Australia.
"As the EU is striving to ensure increased sustainable value chains for all products being included in the goods they manufacture, it has been an important game changer. They have adopted a number of very stringent sustainability requirements and regulations that all players in the industry will need to meet if they want their products to be included in products manufactured or assembled in the EU.
"Other nations are striving to also meet these requirements, and again, Australian and Canadian companies can talk to.
"The appetite is still there, the investors continue to seek a return on their investment, but not at any cost, and not always seeking instant gratification. Markets are much more fickle today and more complex, with geopolitics creating challenging dynamics for investors. We are seeing investor expectations go beyond the value of the asset and focussing on a wholistic approach to the company. Investors want to make sure that they're understanding and including these non-technical risks and that they understand what impact and purpose is.
"The opportunity for Canada and Australia is to continue to position themselves as sustainable leaders to be successful in this era of shifting and transition."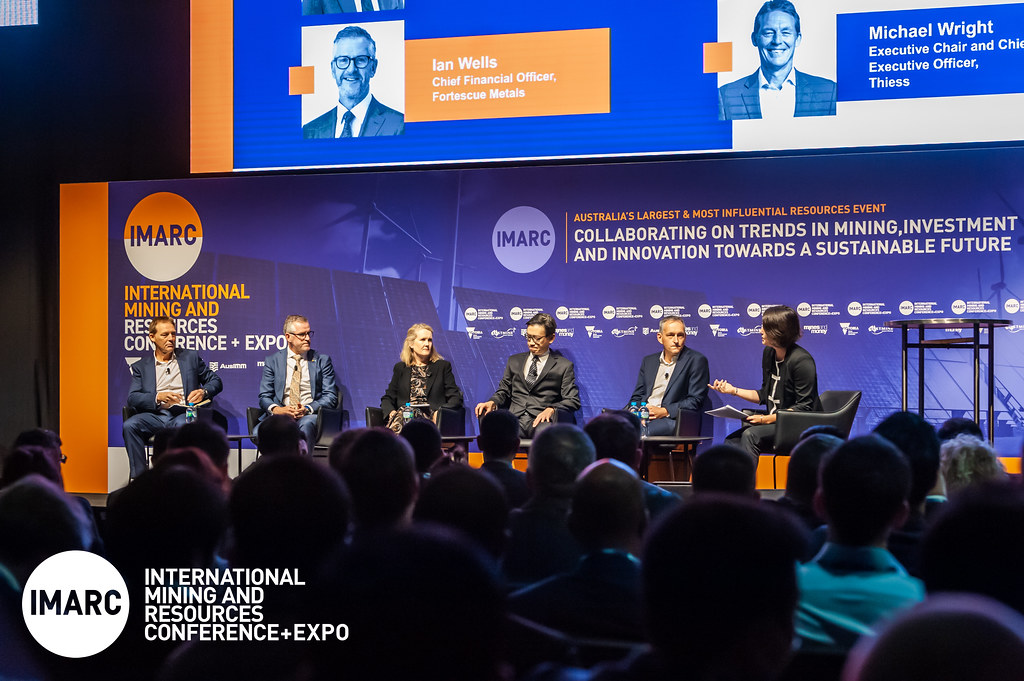 Canada comes to IMARC 2023 in Sydney
Canada will continue its long association with the International Mining and Resources Conference (IMARC) being held in Sydney, Australia this year with a delegation promoting the country's vision to be the leading mining nation in the 21st century.
The delegation promises to be the largest ever and includes Canadian companies showcasing their products and services to the global mining and resources market, particularly in the Asia Pacific region, and a team from Global Affairs Canada promoting investment opportunities for companies to establish or expand their operations in Canada.
Senior Investment Officer at Global Affairs Canada, Bertrand Raoult, said Canada provides a highly competitive value proposition for investors.
Raoult said: "Canada is a global mining leader, producing over 60 minerals and metals and home to advanced exploration projects for lithium, rare earths and other critical minerals the world needs for a cleaner future. We have strong mineral exploration, mining and mineral processing sectors and these are attracting downstream manufacturing, as we are moving toward vertically integrated supply chains."
Raoult said Canada is one of the most mining-friendly jurisdictions in the world and supports the sector through generous programs and incentives, competitive tax policies, a rich innovation ecosystem and Free-Trade agreements that give investors access to more than 50 markets.
"But it is perhaps our environmental, social and governance expertise that truly sets Canada apart from competitors," Raoult said. "Thanks to generous programs, our minerals and metals sector industry is adopting clean and cutting-edge technologies to make mining and processing greener, safer, smarter and more efficient.
"As a result, Canada has one of the lowest ESG risks across global mining projects on average performing particularly well in categories such as water usage, community engagement, conservation and governance."
The Canadian Critical Minerals Strategy highlights the importance of mining and resources to the nation's global competitiveness and prosperity. The industry accounts for 626,000 direct and indirect jobs and is the largest employer for Indigenous Peoples and 19% of Canada's total domestic exports, and approximately $47 billion in mineral production come from mines and quarries across all regions.
Raoult said: "Canada's vision is to responsibly develop its geological resources, including critical minerals, advance the participation of indigenous peoples, ensure sustainable mining and rehabilitation practices, drive world-leading innovation, build community support for sustainable mineral development and attract underrepresented groups to this high-tech sector that is key to a green economy."
The International Mining and Resources Conference (IMARC) is returning to the ICC Sydney from October 31-November 2, 2023. International Mining is a media sponsor of the event and will be attending.