As we are continually told, comminution is one of the most energy intensive single steps in the resource extraction business.
One estimate is that it accounts for 36% of all the energy used in the extraction of copper and gold, which is only a shade over the 30% proposed as an average by another industry expert for all mining and mineral processing industries.
It also accounts for an estimated 3% of the global energy requirement for metal production.
These energy requirements are shocking from a sustainability and greenhouse gas emission perspective; they are also extremely costly regarding operating expenses on site.
It is with this in mind that IM touched base with Joe Carr, Industry Innovation Director of Mining at Axora.
A spinoff from the Boston Consulting Group, Axora has emerged as a business-to-business digital solutions marketplace and community for industrial innovators. It says it allows industrial companies to discover, buy and sell digital innovations and share knowledge in its community, powered by an advanced marketplace.
"We exist to transform industries to be digital, safer, more sustainable and efficient," the company states on its website.
Having recently gone to press with the annual crushing and comminution feature (to be published in the IM April 2021 issue), IM spoke with Carr to find out what the Axora marketplace has to offer on the comminution and crushing front.
IM: What are the main issues/concerns you continuously hear from your mining clients when it comes to designing and maintaining comminution circuits? How many of these problems/issues can already be solved with existing technology/solutions?
JC: One of key issues in this area we hear from our customers at Axora is the blending quality of the input ores.
This could be particularly relevant in the sulphide space, for instance.
I did some work years ago on Pueblo Viejo for Barrick. When I was there, one of the things we were working on was blending the sulphides as we were feeding the mill from numerous satellite pits with very different sulphide grades. Because we were processing the ore with an autoclave, high-grade sulphides would cause a temperature spike and the low-grade sulphides would lower the temperature. This constant yo-yoing of the feed into the autoclave was terrible for the recovery of metals against the plan.
Generally, the old school way of blending is setting up stockpiles of ore based on whatever variable you want to manage at your operation. You would put a defined amount of each into the primary crusher on the understanding this would create a 'blended' feed for the processing plant.
With the information we have at our fingertips today, this process seems outdated.
You could, for example, use HoloLens or another VR system in tandem with the shovel operator to be able to see exactly what material he or she is excavating. That can then be linked back to the geological block model, with this material then tracked in the trucks and onto the run of mine stockpile, before heading to the plant.
This is where something like Machine Max comes in. Machine Max is a bolt-on IoT sensor that tracks where your trucks are in real time – where they have been and where they are going. The processing piece requires block model integration into a mine plan system. If you have the building blocks in place – the networking, sensors, additional infrastructure, etc – Machine Max could, when integrated with this model, allow you to attempt real-time ore tracking.
The issue is not that the technology doesn't exist, but that the mining industry hasn't yet cracked putting all of this together at an industry-wide scale, available to all miners.
You can carry out a project like this or go totally the other way and have a machine-learning or artificial intelligence algorithm in the plant that is constantly reading the incoming feed. These could be based around the block model inputs, or a digital XRF solution, which is able to constantly tweak or adjust the plant settings to the feed specifications. Process plants are generally setup to handle one type of feed. This is usually only tweaked in retrospect or for short periods of time when the mine plan moves into a different mining horizon.
We also have a comminution solution that understands the feed coming in and optimises the mill and power settings to get the optimal grind for flotation, maximising recovery at the back end. While the input is typically set up to be grind quality and hardness for optimal flotation, there is no reason why you couldn't configure it for, say, sulphides going into an autoclave, tweaking the autoclave heat settings dependent on the feed.
Once that system is set up, it becomes a self-learning algorithm.
Saving operational costs is another pain point for mining companies we always hear about.
We have a solution on our marketplace from Opex Group, which is looking to optimise production while reducing power. Coming from the oil & gas space, this AI algorithm, X-PAS™, offers the operator an opportunity to adjust the settings while still achieving the same required outputs. This is tied to CO2 reduction, as well as power cost reductions.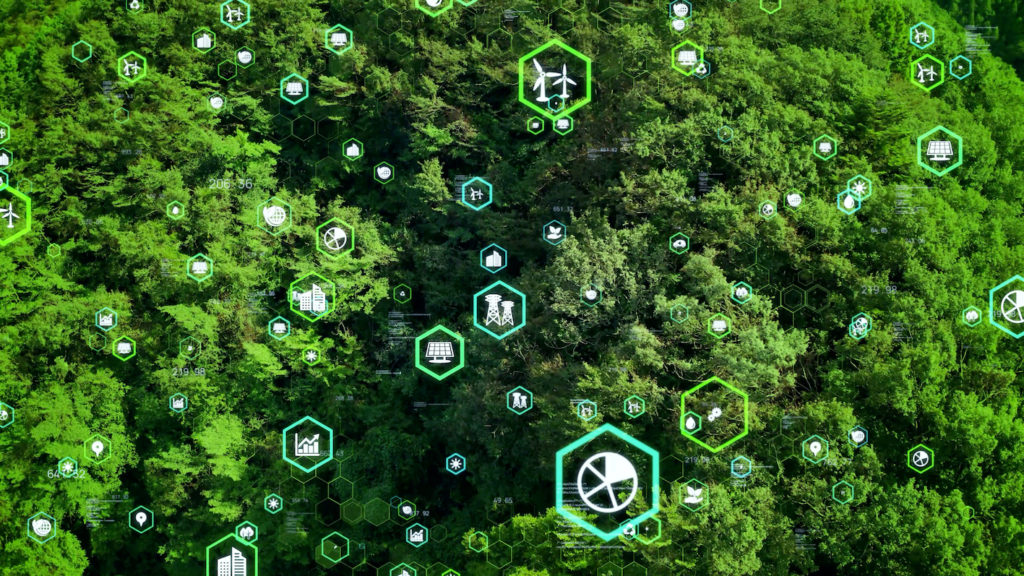 In mining, the plant is your largest drawer of power, hands down. Generally, if it is not powered on the grid, it is powered by diesel. Opex Group's solution can save up to 10% of power, which is a significant amount of fuel and CO2.
The solution reads information from your pumps and motors, analyses the planned output of your plant using all the sensor feeds, and tweaks the variables while sustaining the required output. The algorithm slowly learns how you can change configurations to reduce power, while sustaining throughput. This results in lower power costs, without impacting the output.
Importantly, instead of automating the process, it offers the saving to the operator sat in the control room. Operators, in general, are incredibly reluctant to pass over control to an AI algorithm, but when faced with such power saving opportunities, they will often elect to accept such a change.
And, of course, plant maintenance is always on the agenda.
This is where Senseye, which has been used in the car industry by Nissan and the aluminium sector by Alcoa, is useful.
Essentially, this provides predictive maintenance analytics. It is also a no-risk solution with Senseye backed by an insurance guarantee. It is sold on the basis that if you do not earn your money back within the first 12 months, you get an insurance-backed refund.
There could also be openings in the plant for Razor Labs' predictive maintenance solution, which is currently increasing the uptime of stackers, reclaimers and car dumpers for iron ore miners in the Pilbara.
IM: When it comes to future comminution equipment design, do you expect digitalisation, wear liner innovations, or equipment design to have more of a bearing on operational improvements at mine sites? Phrased another way; is more emphasis being given to refining and extending the life of existing products with digital technologies and wear solutions, than the design of brand-new equipment?
JC: We believe there is always going to be a focus on retrofit and extensions. Once a mill is built, changing the equipment, upgrading, etc is very hard and time consuming. The logistics of getting a new SAG mill to site, for example, are mind boggling. New technology will always come for new sites, but most of the world's mining capacity is already in place. I would expect most digitalisation to focus on two areas:
Getting more and longer life from all the assets. For example, extending liner life, reducing operating costs and shortening downtime between refits; and
Drawing insights from the existing asset with a view to sweating it. No mill ever stays at nameplate; there is always an increase in production. One or two percent more throughput can put millions onto the bottom line of a company. No mill wants to be a bottleneck in the cycle. In a mine there are always two goals: the mine wants to produce as much ore as possible to put the pressure on the mill, and the mill wants to run as fast as possible to put pressure on the mine.
When it comes to extending liner life, we have a solution worth looking at.
One of the companies we work with out of Australia has an IIoT sensor all tied to wear and liner plates. It is a sensor that is embedded into a wear plate and wears at the same time as the wear plate itself wears. It provides this feedback in real time.
So, instead of the standard routine changeout, it gives you real-time knowledge of what it is happening to these wear parts.
We have a great case study from Glencore where they installed the sensors for around A$200,000 ($152,220) and it saved several million dollars. The payback period was just weeks.
Where I want to take it to the next level is pairing the wear plate monitoring technology on chutes and ore bins and looking into SAG mills and crushers. Relining your SAG mill or primary gyratory crusher is a massive job, which takes a lot of time and cuts your productivity and output by a huge amount. Wear plates are made as consumables, so if you can use 5% less over the space of a year, for instance, there are huge cost and sustainability benefits. You can also more accurately schedule in maintenance, as opposed to reacting to problems or sticking to a set routine.
IM: When compared with the rest of the mine site, how well 'connected' is the comminution line? For instance, are gyratory crushers regularly receiving particle size distribution info for the material about to be fed into it so they can 'tailor' their operations to the properties of the incoming feed?
JC: Generally, not really. The newer, better financed operations tend to have this. Taking the example above, when designing a plant flowsheet, the close side settings are used. But are they updated on the fly to optimise the plant? Not really. Most processes are designed with a set number of conditions to operate at their maximum.
Most plants dislike, and are not set up to handle, variation in their system. They like consistent feed quality and grade to achieve maximum recoveries. Over the next few years, the companies that develop the best machine learning or AI models to run plants in a more real time, reactive way will see the biggest growth. A mill will always say it's the mine that needs to be consistent, but the nature of geology means that you can never rely on this. As one geologist I knew said, "geology, she is a fickle mistress".
IM: Where within the comminution section of the process flowsheet do you see most opportunity to achieve mining company sustainability and emission goals related to energy reductions, water use and emissions?
JC: In terms of emissions, at Axora we are actively looking at technology that can help across the entire plant. There was a great paper published in 2016 around this specific topic 'Energy Consumption in Mining Comminution' (J Jeswiet & A Szekeres). The authors found that the average mine used 21 kWh per tonne of ore processed. Given diesel produces 270 g per kWh, this means a plant produces 5.6 kg of CO2 per tonne of ore processed, on average. For a 90,000 t/day site, this might represent 510 t of CO2 per day (186,000 t/y), just for processing. To put that into context, you would need 9.3 million trees to offset that level of carbon.
If the industry is serious about lowering its carbon footprint, especially Scope 1 and 2 emissions, then the focus has to come into the process. There are easy wins available from proven solutions in other sectors for companies that want to take them.