Hexagon's Mining division has introduced a new innovative block model management solution to its HxGN MinePlan solution, seeking to address the complex challenges associated with orebody data management.
This release will introduce HxGN MinePlan Block Model Manager, which enables users to quickly populate, manage and share block models from HxGN MinePlan 3D and third-party systems.
One of the key features of HxGN MinePlan Block Model Manager is its new API, which simplifies integration with other systems enabling data interoperability, according to the company. This means users no longer need to manually import or export block model data, streamlining the process and saving valuable time.
To remain at the forefront of technology changes, Hexagon says it is continuously modernising MinePlan, ensuring it remains a leading-edge solution that fits seamlessly into the modern digital ecosystems its clients are investing in, making it adaptable to changing needs.
Among other new features included within Hexagon's Mining division latest releases are an enhancement of the MinePlan 3D Auto Cut Generation tool to allow for batch configuration of cut parameters. This will allow planning engineers to configure the cut parameters for all their pits in the first step of their workflow and run the batch of cut operations in the next step, according to the company.
In the HxGN MinePlan Geosciences Suite release, the company has included the ability to back-code geologic solids to drill holes, creating new intervals that the solids intersect. This has been a long-requested feature that will better enable field exploration planning, support superior reconciliation of geologic domain models and improve geostatistics resolution, according to Hexagon's Mining division.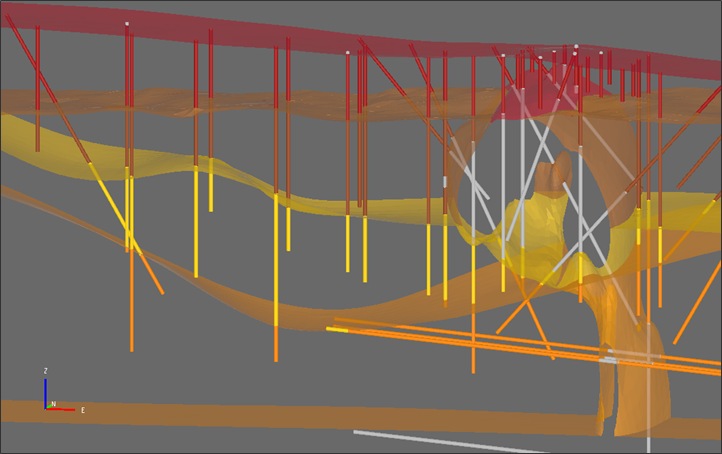 The company's HxGN MinePlan GeoLogic implicit modelling solution has also further undergone several enhancements, which will result in more realistic geologic models in complex geological settings, particularly in environments with complex faulting, the company says.
Lastly, in the HxGN MinePlan Schedule Optimizer solution, users will now be able to restrict the availability of roads by phase and elevation, while road availability by bench elevation has been added to allow further control of material routing. Alongside this, the software developers have included the ability to update the model location without resetting the schedule, allowing the user to define the new file path of a block model without having to reset the schedule, if the block model is moved to a new location. This will enable users to use the latest features in MinePlan Schedule Optimizer, such as destination coding if they need to move their block model to a new location, the company says.
MinePlan Schedule Optimizer also no longer requires users to set the destination ramps in a specific direction (from source to destination), eliminating unnecessary setup requirements.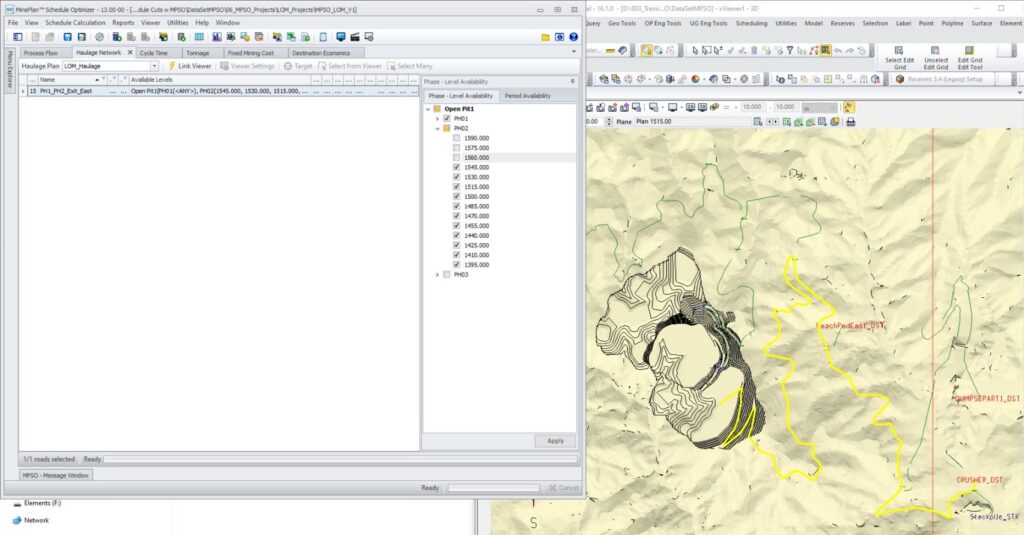 And, now that MinePlan Schedule Optimizer supports shovel scheduling, additional equipment information fields have been added, providing more comprehensive reporting, Hexagon's Mining division said.
Lastly, on the HxGN Mineplan Activity Scheduler, Process Points – a destination type that can perform basic or complex calculations – allows users to model complex routing scenarios, such as routing by material type or pebble rejects sorting point for the mill. Blending Optimized Layers is a module inside MinePlan Activity Scheduler that allows the user to blend material coming from different sources to hit tonnage, volume and grade targets.
These two features can now work together, according to the company, providing a "great addition" for operations that needs to model complex routing scenarios and hit blending targets at the same time.
HxGN MinePlan Activity Scheduler works with three different types of volumes: BCM (Bench Cubic Metres), LCM (Loose Cubic Metres), and HCM (Haul Cubic Metres). MinePlan users can now run a blending scenario maximising HCM and LCM volume and using HCM and LCM as constraints, it said.