Tony O'Neill, this week, provided analysts with some more detail around Anglo American's hydrogen haulage plan and how the mining company plans to operate a haul truck on hydrogen power alone within the next 12 months.
O'Neill, the company's Technical Director, mooted this goal in the company's 2018 sustainability performance presentation in April, saying that oversizing the photovoltaic (PV) generation capacity at one of its mine sites would allow it to capture enough hydrogen to potentially power a haul truck.
During a roundtable discussion with analysts, O'Neill presented a new graphic of the hydrogen haulage plan (see below), and said the plan, which would see excess hydrogen produced with oversized PV unit capability, could reduce greenhouse gas emissions on a large site by 30% in the plant and 100% in the trucks.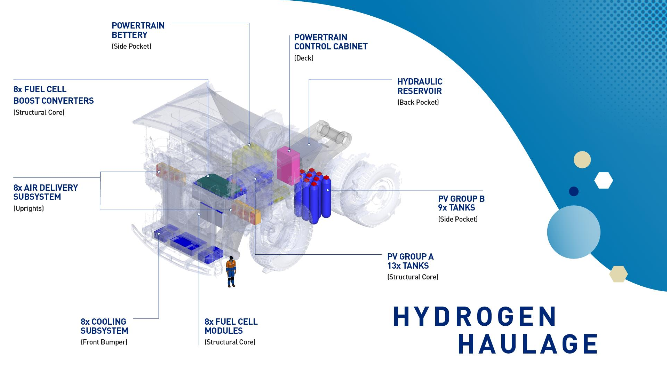 On top of this, it could increase the truck power by 5% compared with diesel power, provide energy security and price security, allowing the company to move to the "hydrogen economy" and design the "next generation" in mining vehicles.
Anglo American is not the only mining company looking into hydrogen as a fuel source for its operations. Late last year, Fortescue Metals Group signed an agreement with CSIRO, Australia's national science agency, to look at hydrogen technologies.
This hydrogen haulage program is just one of several projects the company is pushing forward with as part of its FutureSmart Mining™ technology and innovation initiative. These are focused on the Concentrated Mine™, the Waterless Mine, the Modern Mine and the Intelligent Mine.