Howden's pledge to provide "total mine ventilation solutions" to the industry has led to many corporate transactions and partnerships over recent years, with this customer vow showing no signs of abating.
A recent tie-up with South Africa-based VortexOHS might have gone under the radar among all the Howden M&A noise, but it is arguably one of the more timely and important associations the company has made when it comes to speeding up and improving the work of ventilation and hygiene professionals across the industry.
Many miners will be aware of VortexOHS' work in the occupational hygiene space; its modular ventilation and occupational hygiene data collection and management system is used throughout South Africa and neighbouring nations for planning surveys, collecting information and generating hygiene reports.
Packaged in a SQL server-based system, it can be worked on by multiple people from all over the world concurrently. This means a supervisor in South Africa can collaborate and download a report at the same time as a mine manager overseas.
The generation of these reports, some of which are a required by South Africa's Department of Mineral Resources and Energy (DMRE), has become part and parcel of hygiene professionals' daily workflows.
Shane Ambrosio, Director and Consultant at VortexOHS, says the repository, which allows mine sites to, among other things, set up homogeneous exposure groups (HEGs), as well as a sample register and service history of all measuring instruments, was created in direct response to the needs of the mining industry.
"Ventilation professionals, whenever they move from site-to-site, are governed by different ways of working," he told IM. "No company or report is the same, with various employees compiling relevant data on spreadsheets or word documents with endless different formats. That is before mentioning the variances in the way these surveys measure and collect the data."
Ambrosio, a ventilation professional by trade, realised the opportunity to create a database solution that could go some way to standardising the reporting process.
What started as a solution to cater to the occupational hygiene requirements from the DMRE – which requests mines to submit statutory reports on personal exposure monitoring to occupational hygiene stressors – has evolved into a platform that could go some way to solving the industry's needs for a complete ventilation reporting solution. Additionally, the system hopes to bring some level of standardisation to the market.
Stephan Bergh, Mining Team Leader at Howden Africa, explained: "In South Africa and most of Africa – as the continent tends to follow suit – the Ventilation Engineering and Occupational Hygiene (VOHE) Department is one and the same. The legal appointee, in most instances, would look after both legs – occupational hygiene, which module one of VortexOHS speaks to from a statutory point of view, and ventilation surveys, which are the checks carried out on the workplace at prescribed intervals to make sure the hazards and risks employees are exposed to are within allowable limits.
"Howden's Total Mine Ventilation Solution (TMVS) is focused on building sustainable, value adding relationships. Our fully-integrated approach to mine ventilation is aimed at creating work environments which are safe and risk free to the health of employees.
"The new modules in VortexOHS, such as ventilation surveys, will assist in making VortexOHS a complete sampling and reporting tool for VOHE professionals. This allows Howden to support mines in meeting their statutory, legal and safety objectives in more efficient ways, and supports our vision of offering a single-point-of-contact solution."
For Ambrosio, the integration is an obvious one given that the ventilation and hygiene dynamic are so closely related.
"Noise aside, ventilation solves the majority of hygiene issues," he said. "If you solve diesel particulate matter (DPM) emissions at a heading in your mine, for example, you don't have heat stress problems as you have so much ventilation in that heading to clear the DPMs."
The way ventilation personnel are measuring and recording relevant information is continuing to evolve, which means Ambrosio has had to create a module for metal mines that can be customised and added to in the future.
"We're trying to create a system that is robust and completely flexible – a customised experience with strong guidelines as to what is required for these comprehensive reports," he said. "This is based on our experience in the sector as a consultant and software provider."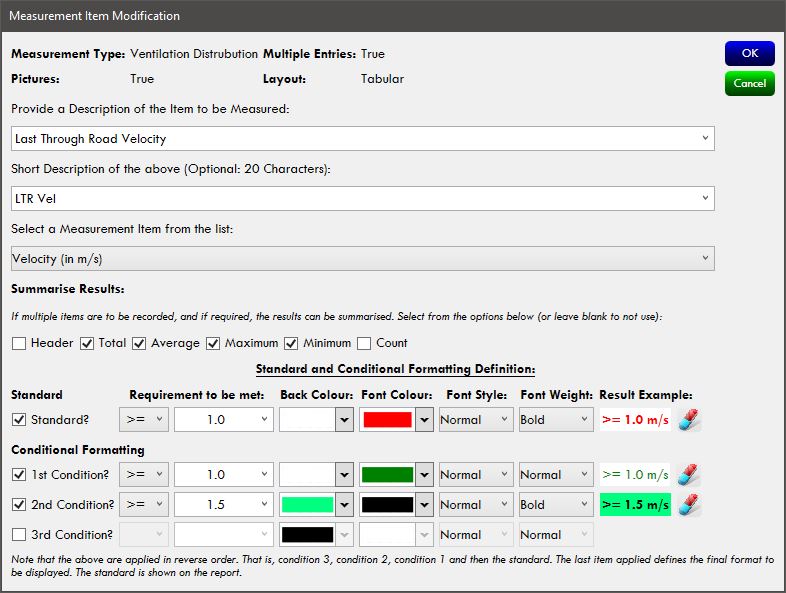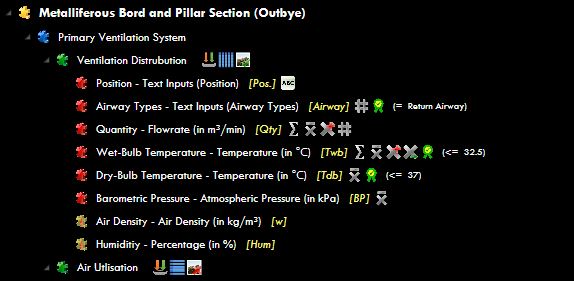 Buoyed by the interest – and backing – of a senior mining company that saw the potential to expand VortexOHS from the hygiene module, Ambrosio has been busy defining appropriate measurement metrics, building standardised components, incorporating sketches and finetuning the scheduling format to make the system easy to use, scalable and, most important, useful for the wider mining industry. Some of the reports the industry carries out require the measurement and entry of 200 readings, so scalability has been factored in at every turn.
"The idea is to build the relevant components once and then you can transfer these into different reports as you wish," he explained. "It is pointless having the same element being measured in two different ways in two different reports, which is currently what happens."
While South Africa may have dominated sales of the VortexOHS hygiene module, this new, in-development module has global appeal, according to Ambrosio.
Regional standards can be incorporated into reports as required and relevant calculations can be automated to inform the process and adapt to mine- and regulator-specific requirements.
"If this achieves what I plan for it to achieve, it will make a lot of people's lives a lot easier," Ambrosio said. "It will come with a lot more in demand than the hygiene module, for sure."
The metal mine ventilation module should be complete by the end of the year, with additional modules for collieries and safety inspection to follow in 2022.