Announcing The Electric Mine conference!
April 4-5, 2019, Radisson Admiral, Toronto Harbourfront, Canada
Delegate registration:  US $1,300 / GB £1,000 

(Discounts are available for company delegations – see below)
Mine electrification, in open pits and underground, is inevitable. Whether the rationale is tied to reducing greenhouse gas emissions, improving employee health, cutting ventilation costs or increasing productivity, future operations will all be using a form of electricity to power machinery.
While much of the technology to go all-electric remains in its infancy, a number of mines are already using or factoring in the use of electric equipment for the reasons above.
To meet this demand, OEMs are stepping up to the plate, with the help of much more powerful and efficient battery technology that has taken this market from trials and prototypes into a new mainstream.
This is a trend IM and its events division, IM Events, has been watching closely…and, now, we are ready to launch the first major conference with a global focus on this topic.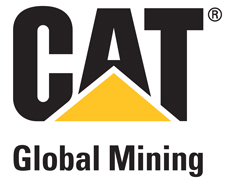 The following world class presentations have already been confirmed!
Rikard Mäki, R&D Coordinator, Business Development, Boliden
Electrifying Aitik: Bringing trolley assist to Europe's largest open-pit copper mine
Samantha Espley, Director of the Technology & Innovation Centre for Mining and Mineral Processing, Vale Base Metals Operations
Vale's roadmap to underground electrification
Maarten van Koppen, Senior Project Engineer, Strategic Development, Goldcorp Porcupine Gold Mines, Jeff Anderson, Senior Mechanical Designer, MacLean Engineering, Sandvik Mining co-speaker (to be confirmed)
The Borden Gold Project – lessons learned from the 'mine of the future' and the crucial role of partnerships in building an all-electric underground mine
Jay Armburger, Product Manager, Underground Technology Solutions, Caterpillar
Battery vs diesel underground LHDs: direct comparison of heat generation
Don Duval, CEO, NORCAT
The NORCAT Underground Centre – the world's one-stop shop for the future of mining technology
Paul Summers, Lead Developer, Electric Drive Systems, Miller Technology
The STEV: paving the way for electric utility fleets underground
Dr Bappa Banerjee, General Manager, Mining Equipment, GE Transportation
An electric future for load and haul
Karl Trudeau, Chief Operating Officer, Nouveau Monde Graphite; Michel Serres, VP Mining Solutions North America, ABB Canada and David Lyon, Business Development Manager, MEDATECH
The NMG journey to the all electric open pit mine: innovation from collaboration
Erik Isokangas, Program Director, Mining3
Autonomous electric haulage – the value proposition
Justin Bain, Chief Executive Officer, Energetique (Energy/Mobility)
The death of diesel Down Under: an Australian story
Mathieu Bouffard, Project Manager, Adria Manufacture
Battery charging and power management of BEV in mining applications
Per-Erik Lindström, Vice President Global Key Account Management, Volvo Construction Equipment
The Electric Site project: towards a carbon neutral quarry operation
Ali G. Madiseh, Canada Research Chair in Advanced Mine Energy Systems, Norman B. Keevil Institute of Mining Engineering, University of British Columbia
The Electric Mine; a new norm in mine energy systems
Heather Ednie, Managing Director, Global Mining Guidelines Group
The second edition of the Battery Electric Vehicle guideline – an overview of the available standards around BEV implementation underground
Christian Dirscherl, Vice President for Mining, Excavation & Transport, Siemens
The highs and lows of extreme electrification: an exploration from underground to high altitude
David Willick, VP & Segment Leader for the Mining, Minerals & Metals segment, Schneider Electric North America
From batch to continuous process: will digital twin visibility and electric underground mining equipment be able to deliver continuous operation?
Andrew Schinkel, Senior Electrical Engineer, Macassa Mine Complex, Kirkland Lake Gold
Powering up Macassa: operating a major battery-electric fleet at a deep underground mine
Doug Morrison, President and CEO, Centre for Excellence in Mining Innovation (CEMI)
Electrification to maximise productive capacity
Koen van Peteghem, CEO, ETF Mining
Ridding haulage of diesel: why only modular will deliver
The Electric Mine conference, to be held in the Radisson Admiral hotel on the Toronto Harbourfront in Canada on April 4-5, 2019, will feature high quality presentations from miners, OEMs, engineering companies and think-tank institutions, highlighting technology advances, new designs and case studies from real mine trials or applications.
It will cover the electrification of mines both underground and on surface, including the rise of battery-powered solutions for loading and haulage, and the application of more efficient power infrastructure designs in mines.
The Electric Mine conference builds on IM Events' success in holding focused technology meetings over the years. This includes five global In-Pit Crushing and Conveying (IPCC) conferences between 2011 and 2018, two Rapid Development events in 2013 and 2014, and two Mining Myanmar symposiums in 2014 and 2016.
If you'd like to hear more about The Electric Mine conference – including presenting and sponsorship opportunities – please feel free to get in contact with Editorial Director Paul Moore ([email protected]) or Editor Dan Gleeson ([email protected]).
Please also contact Paul, Daniel or Lynne Lane ([email protected]) for further details on company discounts.
MEDIA PARTNERS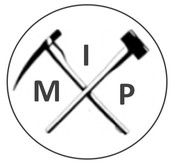 Mining Industry Professionals Network Forum
The Mining Industry Professionals Network Forum is the Mining related community and the industry's only spam-free, curated independent Forum for intelligent conversations with mining thought leaders. Professionals in and serving the mining industry worldwide are invited to join the Mining Industry Professionals Network to help build their personal and corporate brands.
https://miningindustryprofessionals.net