Announcing The Truck and Shovel conference!
September 19-20, 2019, InterContinental Singapore, Middle Road
EARLY BIRD on-line delegate registration is now available    

    Save US $300 / GB £200!
Truck and shovel mining today is anything but "conventional." Most mines now utilise advanced fleet management systems (FMS) and data analytics to monitor their fleets in real time – everything from payload to tyre conditions, engine performance and fuel management. The number of mines trialling or planning to trial fully autonomous machines or at least teleremote machines is increasing every single month as the benefits are proven and the hardware gets more affordable. The equipment OEMs themselves are planning for the future with cabless machines, machines running on LNG or electric power, and the use of geofencing, telematics and greater degrees of digitalisation.
This conference will be the first load and haul event of its kind – one that is focussed on this topic but which has a firmly future mining emphasis. It is being held in the worldwide hub of Singapore, therefore tapping into the mining markets of Asia and Australasia and further afield, making it a truly global gathering.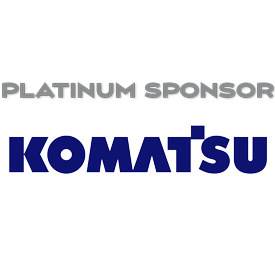 Presentations already confirmed:
Christopher B. Althausen, Director of Sales & Marketing, Pioneer Solutions, LLC
Mining truck design and development: challenges, hurdles and solutions
Drew Larsen, Director of Business Development, ASI Mining
Autonomous Mining – more feasible than you might think
Graham Upton, Director of Business Development, Doron Precision Systems Inc
Shovel and Truck, side-by-side Coordinated Training
Steve Russell, Director – Mining, Scott Technology Ltd
Robofuel Robotic Refuelling – A safety and productivity initiative for the 21st Century Mine
Kevin Dagenais, CEO, Blutip Technologies
Using Predictive Modelling techniques to target mining inefficiencies
Sean Birrell, Group Product Officer, FluidIntel
Analytics opportunities in fuel & lubricant management – unseen risks & untapped value in your supply chain & operations
Tony Cutler, Principal Consultant, OTR Global
Factoring tyres into autonomous haulage
Joao Silveirinha, Chief Technology Officer, Banlaw
Digital Transformation and Automation as it relates to the management of Hydrocarbons in Mining
Brad Rogers, CEO, Bis Industries
Innovation in minesite haulage
If you'd like to hear more about The Truck and Shovel conference – including presenting and sponsorship opportunities – please feel free to get in contact with Editorial Director Paul Moore ([email protected]) or Editor Dan Gleeson ([email protected]).
From June 1st, 2019 the following rates will apply: US $1,300 / GB £1,000
#TrucknShovel