Truck and Shovel 2019
September 19-20, 2019, InterContinental Singapore, Middle Road 

Truck and shovel mining today is anything but "conventional." Most mines now utilise advanced fleet management systems (FMS) and data analytics to monitor their fleets in real time – everything from payload to tyre conditions, engine performance and fuel management. The number of mines trialling or planning to trial fully autonomous machines or at least teleremote machines is increasing every single month as the benefits are proven and the hardware gets more affordable. The equipment OEMs themselves are planning for the future with cabless machines, machines running on LNG or electric power, and the use of geofencing, telematics and greater degrees of digitalisation.
This conference will be the first load and haul event of its kind – one that is focussed on this topic but which has a firmly future mining emphasis. It is being held in the worldwide hub of Singapore, therefore tapping into the mining markets of Asia and Australasia and further afield, making it a truly global gathering.

DAY 1
Welcome and Keynote Address
09:00-09:15 Paul Moore, Editorial Director, International Mining
09:15-10:00 Jason Knuth, Senior Manager – Data Solutions, and
Simon Van Wegen, Product Manager – Data Solutions,
Komatsu Mining
Data-driven designs for dynamic mining environments
Fleet Management & Digitalisation
10:00-10:30 Rajendra Singh Goyal, Sales Director Mining, Zyfra Mining
How to make your mine "rock"
10:30-11:00 Chet Fong, Technical Specialist, RPMGlobal
Predictive haulage simulation – using intelligent simulation to improve haulage operations
COFFEE BREAK
Equipment Design and Innovation
11:30-12:00 Christopher B. Althausen, Director of Sales & Marketing,
Pioneer Solutions, LLC
Mining truck design and development: challenges, hurdles
and solutions
12:00-12:30 Virginie Hannah, Group Manager Innovation and Product Delivery, Bis Industries
Innovation in minesite haulage
LUNCH
Automation in Surface Mining
13:30-14:00 Drew Larsen, Director of Business Development, ASI Mining
Autonomous Mining – more feasible than you might think
14:00-14:30 Tony Cutler, Principal Consultant, OTR Global
Factoring tyres into autonomous haulage
14:30-15:00 Steve Russell, Director – Mining, Scott Technology Ltd
Robofuel Robotic Refuelling – A safety and productivity
initiative for the 21st Century Mine
COFFEE BREAK
Maximising Payload: Truck Bodies & Buckets

15:30-16:00 Carl Samuelson, Global Business Support Manager,
Metso Haul Truck Solutions
The Metso Truck Body: Haul more with less
16:00-16:30 David Pichanick​, Global Manager Market Development & Innovation, Austin Engineering
Truck dump bodies: Thinking outside the box
16:30-17:00 Tom Smith​, Engineering Manager, DT HiLoad
HERCULES: The Strongest Tray in Earth
17:00-17:30 Ian Cornfoot, Managing Director, G&G Mining
Moving Rocks Not Steel – "Productive innovations in earthmoving buckets"
DAY 2
Fuel Efficiency and Management
09:30-10:00 Kevin Dagenais, CEO, Cascadia Scientific
Using Predictive Modelling techniques to target mining inefficiencies
10:00-10:30 Adam Dennis, Sales Manager, Fluidintel
Analytics opportunities in fuel & lubricant management – unseen risks & untapped value in your supply chain & operations
10:30-11:00 Bill Clifton, Managing Director, Banlaw
Digital Transformation and Automation as it relates to the management of Hydrocarbons in Mining
COFFEE BREAK
Safety and Training
11:30-12:00 Daniel Bongers, Chief Technology Officer, SmartCap Technologies
Zero fatigue incidents achieved – moving to alertness monitoring
12:00-12:30 Graham Upton, Director of Business Development, Doron Precision Systems Inc
Shovel and Truck, side-by-side Coordinated Training
LUNCH
Get the inside track on the Intelligent Mine!
14:30 Workshop on 'Digital solutions for Mining'
The Gold Sponsor for the forthcoming Truck & Shovel conference, Zyfra Mining, invites you to a workshop on 'Digital solutions for Mining' which will be held on September 20th, the second day of the conference, from 14:30. The workshop is free to conference delegates and represents a unique opportunity to hear from one of the global leaders in mine digitalisation
During the workshop the audience will get insights about:
The potential impact that digital transformation can have on a mine;
Introduction of 'smart' solutions in all areas of mining cycle to reduce costs, optimize resource management, improve decision making, make mines more efficient and add investment value;
Real case studies about digital transformation projects;
Connected worker integrated with health and safety systems;
Transition from fleet management to mine management systems;
Methodology of implementation autonomous vehicles for open-pits
MEDIA SPONSORS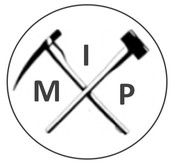 Mining Industry Professionals Network Forum
The Mining Industry Professionals Network Forum is the Mining related community and the industry's only spam-free, curated independent Forum for intelligent conversations with mining thought leaders. Professionals in and serving the mining industry worldwide are invited to join the Mining Industry Professionals Network to help build their personal and corporate brands. https://miningindustryprofessionals.net
---
If you'd like to hear more about The Truck and Shovel conference – including presenting and sponsorship opportunities – please feel free to get in contact with Editorial Director Paul Moore ([email protected]) or Editor Dan Gleeson ([email protected]).
Individual delegate rates charged at US$1,300/GB £1,000 per person. Please contact Paul or Dan about rates for company delegations.