Eldorado Gold is looking to take its next mobile equipment electrification step, with the company set to receive its first battery-electric truck in June for use at the Lamaque underground mine in Quebec, Canada.
The Vancouver-headquartered company has already trialled a battery-electric Normet SmartDrive concrete transportation vehicle at its Efemçukuru gold mine, in Türkiye, as part of a wider group remit to mitigate greenhouse gas emissions (GHG) by 30%, from 2020 levels, by 2030 on a 'business as usual' basis; equal to approximately 65,000 t of carbon dioxide equivalent.
Now the company is moving from this electric utility vehicle trial to acquiring two battery-electric trucks for use at its flagship Canadian mine.
In its recent 2023 guidance, Eldorado said it expected to spend $37-42 million on growth capital at Lamaque this year, including non-sustaining exploration expenditures for resource conversion and resource expansion drilling at the Ormaque and Parallel deposits, tailings management and electric underground trucks.
A spokesperson for the company confirmed the electric underground truck investment relates to the acquisition of two Sandvik TH550B battery-electric trucks.
These 50-t payload battery-powered trucks combine Sandvik's 50 years of experience in developing loaders and trucks with Artisan™'s innovative electric drivelines and battery packs. The electric drivetrain delivers 560 kW of power and 6,000 Nm of total torque output, allowing for higher ramp speeds for shorter cycle times and an efficient ore moving process, according to the OEM. All of this comes with zero emissions.
These vehicles also come with fast and easy battery AutoSwap and AutoConnect functions that Sandvik has refined for battery swap processes that take only a few minutes.
The Eldorado spokesperson said: "We have purchased two units; the delivery for the first unit is in June and the second one in November 2023. The Lamaque Mine continues to perform as one of the lowest GHG-emitting gold mines in the world because of access to low-emission hydroelectricity in Québec and other site-based energy efficiency projects. Electrification of these underground vehicles has the benefit of reducing diesel usage on our site and, in addition, we can also be certain that we're not passing on our direct Scope 1 emissions to Scope 2."
The company's sustainable focus at Lamaque goes beyond the acquisition of these two Sandvik vehicles.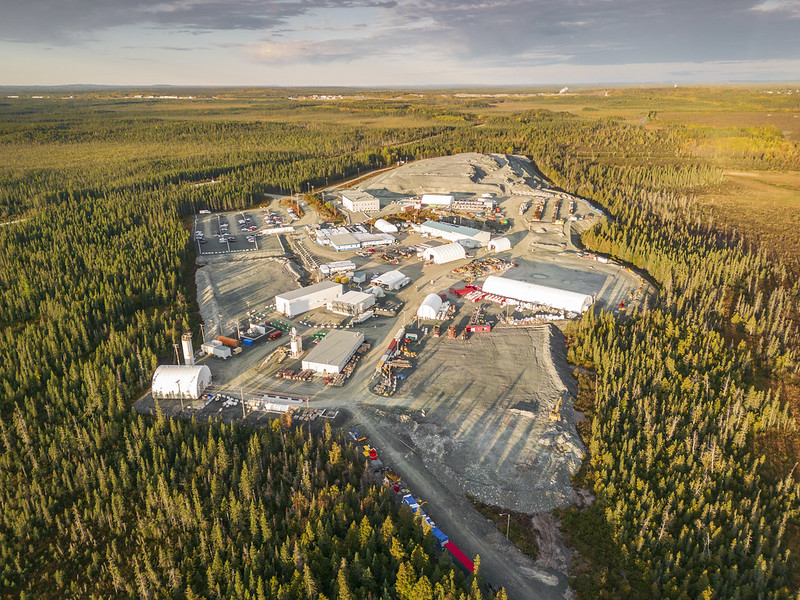 Eldorado has recently eliminated 26 km of surface haulage and rehandling on public roads at Lamaque, reducing GHG emissions. It has also increased the operation's energy efficiency, cut its ambient noise and reduced surface dust.
Lamaque is expected to produce some 170,000-180,000 oz of gold at C1 cash operating costs of $670-$770/oz sold in 2023, the company says.