Major domestic and international mining equipment suppliers are gearing up for Electra Mining Africa in Johannesburg, South Africa, with FLSmidth, Kwatani, Multotec and Zest WEG just some of the names set to show off their offerings from September 5-9.
MissionZero on show
FLSmidth will be using this year's exhibition to demonstrate the progress it is making in realising its MissionZero strategy, an ambitious program that aims at allowing mines and process plants to achieve zero emissions, zero water waste and zero energy waste by 2030, it says.
One of the innovative products to be featured on the stand includes its REFLUX® Flotation Cell (RFC). "This draws on FLSmidth's established REFLUX technology, which has been in the industry for many years now and has proved outstandingly successful, particularly in the coal industry," Alistair McKay, FLSmidth Vice President for Mining in Sub-Saharan Africa, Middle East and South Asia, said. "The RFC brings together the REFLUX concept with flotation technology and will allow process plant operators to start recovering the smaller fractions in their ore feeds, as well as introducing coarse flotation into existing systems."
McKay adds that the RFC is now at an advanced stage of development and that FLSmidth is hoping to have a pilot plant operating in South Africa before Electra Mining Africa.
FLSmidth has many existing products and technologies that are already contributing strongly to MissionZero. Among them are its SmartCyclone™ solution, which automates the monitoring and control of cyclones; LoadIQ, a product that uses a system of smart sensors and artificial intelligence-based software to determine the optimal load in SAG mills; and its EcoTails™ system, developed in collaboration with Goldcorp (now part of Newmont), which blends filtered tailings with waste rock to create a geotechnically stable product called GeoWaste, which can be used to fill excavated areas.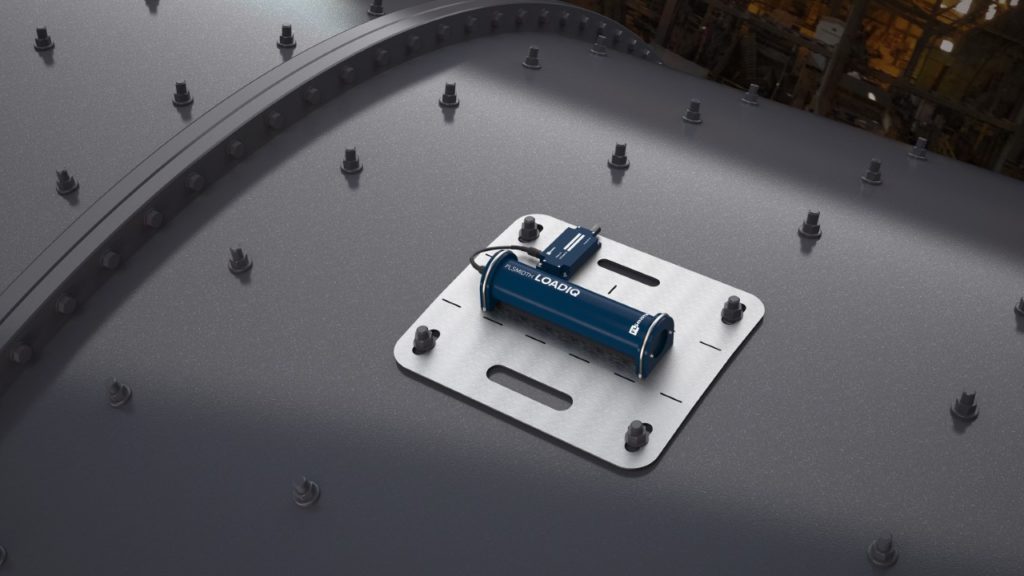 While FLSmidth is a global group, much of the equipment that will be featured on its stand is produced in South Africa, either in whole or in part, at its Delmas Super Center, which manufactures vibrating screens; feeders, breakers and sizers; and polyurethane screening media and flotation parts.
Kwatani's new age of efficiency
Kwatani plans to come to the Johannesburg Expo Centre ready to cast the spotlight on its modern multi-slope screen design and its strides in digital innovation.
While multi-slope screens – generally known as 'banana' screens – have been available since the 1980s and are, therefore, not necessarily new to the market, Kwatani has, in recent years, ushered in a whole new approach to the design of these screens, according to CEO Kim Schoepflin.
"Traditionally, multi-slope screens have always been renowned for their high velocity," she says. "While the high velocity translates into high capacity, the downside is the resultant screening inefficiency and the high wear rate of the panels, which in turn translates into high maintenance costs."
Kwatani can design its screens to perform efficiently at a lower building height and fit into existing screen infrastructure. The lower physical height of the screen also impacts the capital cost of complementary equipment such as pumps.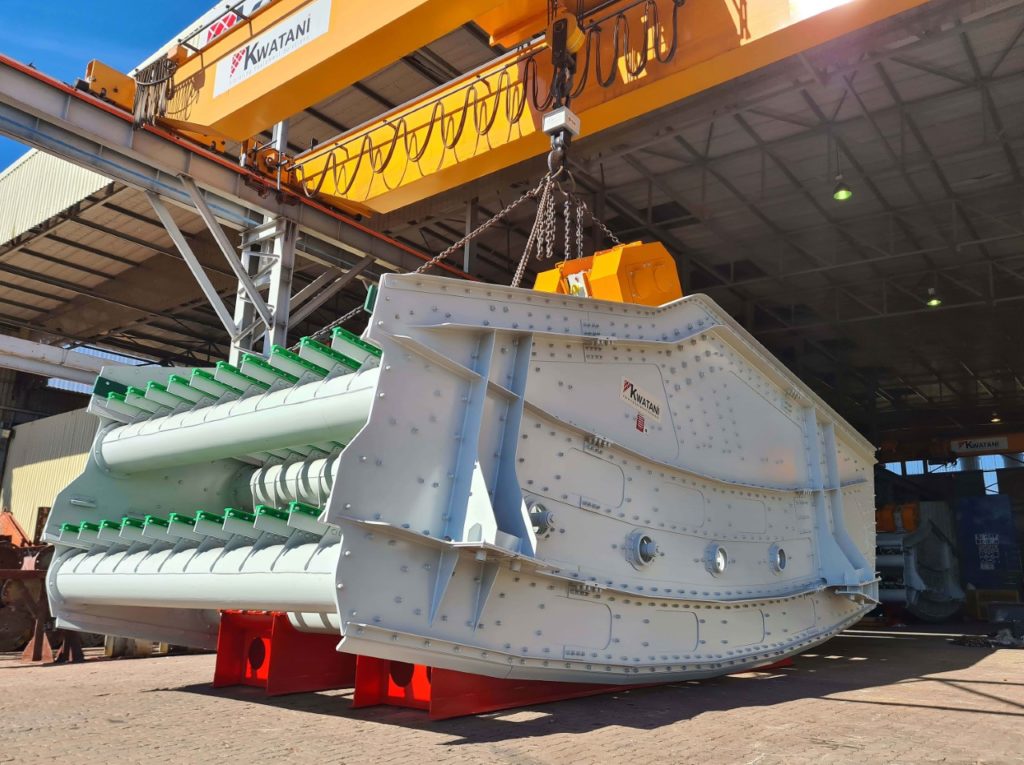 Apart from its leading-edge multi-slope screen design, Kwatani will also showcase its advances in the digital space. Digital technologies, says Schoepflin, have the potential to unlock new ways of managing variability and enhancing productivity. The miniature version of the Kwatani multi-slope screen to be displayed at Electra Mining Africa will, therefore, be digitally-enabled.
Kwatani COO, Kenny Mayhew-Ridgers, added: "We approach digitalisation in two ways. We believe that sensors are the starting point, as they are where data is created. Embedding sensors in plants, which in turn churn out large volumes of data for analysis, is increasingly attainable."
Schoepflin continued: "The second scenario is the cloud environment, which is gaining strong momentum across the industry. As mining companies digitally transform, they simultaneously expect greater control over their data with all the benefits of a cloud experience. At Electra Mining Africa, we will, therefore, showcase these two scenarios – sensors with a PLC/SCADA and control room environment, as well as a cloud solution."
The company also plans to highlight how the recent acquisition of Kwatani by Sandvik further advances its innovation drive, Schoepflin says.
"Leveraging Sandvik's substantial experience in this field, Kwatani will further drive its digital offering, thus ushering in a new age of efficiency and winning the productivity and cost-control battle for our customers," she concluded.
Multotec to showcase ESG-focused offering
Multotec has exhibited at every Electra Mining Africa exhibition since the show was launched in the 1970s. As usual, it will have a strong presence at this year's event, with its in-house experts on hand to brief visitors to the stand on the company's line-up of minerals processing equipment.
"Given that the Electra Mining 2020 was cancelled due to COVID, we see this year's show as an excellent opportunity to reconnect with our customer base," Rikus Immink, Multotec's CEO – South African Operations, said. "The overall theme will be how our equipment and systems can assist customers in realising their environmental, social and governance (ESG) goals. We will also be emphasising our strong commitment to South Africa. We are a global group now, but we started in South Africa and the country still accounts for about half our revenues."
Virtually all Multotec's products can, to an extent, reduce consumption of resources such as water and energy and allow for more efficient operations, the company says. A prime example is provided by the pulping chute, a highly innovative concept in fines scrubbing first installed at Ekapa Minerals' Combined Treatment Plant (CTP) in Kimberley in late 2019. More recently it has been successfully trialled at a diamond mine in Botswana. "We are very proud of this innovation and it will feature very strongly on our Electra Mining stand," Immink says.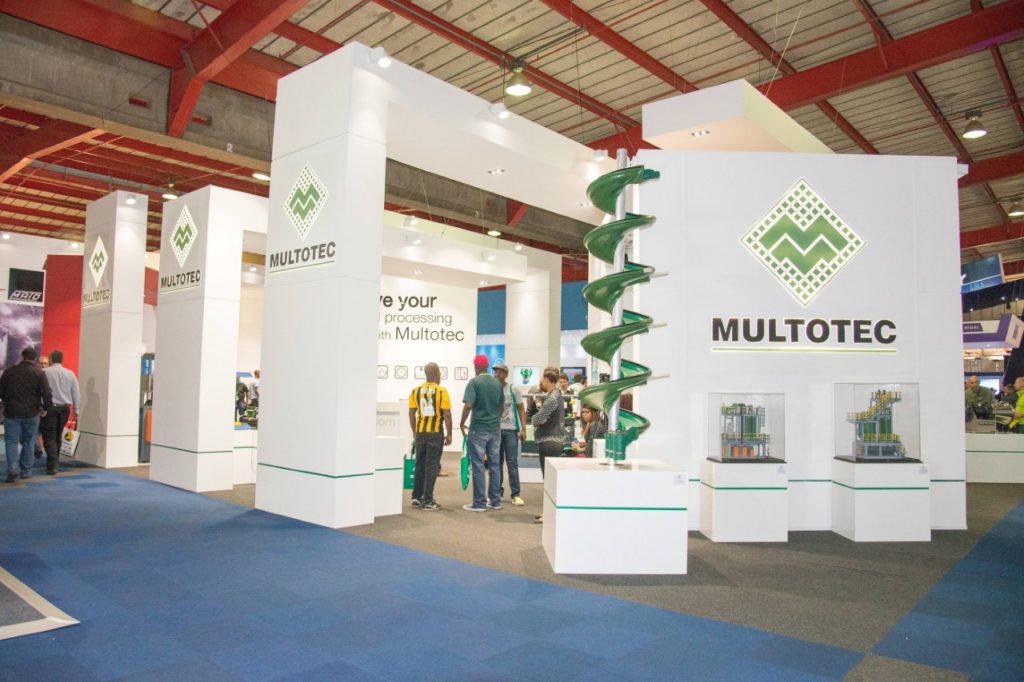 Other Multotec products to be highlighted at the show and which are able to contribute to energy and water saving include the company's classification cyclones, which provide efficient solutions for desliming and dewatering; its ultra-fines spirals, which offer a non-chemical process for fines recovery and allow easy water recovery; its centrifuges and filter presses, which deliver effective solid liquid separation and dewatering solutions; and its screening media, whose many benefits include the recovery of non-chemical water.
Immink also notes that Mato belt cleaners, which will also feature on the Multotec stand, prevent spillage and reduce clean-up requirements. "This is not a product that gets much attention and yet it can play an absolutely crucial role in cutting wastage and in maintaining a clean environment," he said.
The Multotec products that will be showcased at Electra Mining Africa 2022 are manufactured in South Africa, primarily at Multotec's extensive facilities in Spartan, Johannesburg, with an accredited local content certificate from SABS.
Zest WEG focuses on efficiency, sustainability
After a decade-long expansion of its manufacturing capabilities in South Africa, Zest WEG, the South Africa-based subsidiary of Brazil's WEG Group, says it is well placed to extend its already extensive footprint in the African market.
"We now have six manufacturing facilities in Gauteng and Cape Town, producing a wide range of equipment including gensets, transformers, electrical panels, E-Houses, MCCs and mini sub-stations," Zest WEG's outgoing CEO, Juliano Vargas, says. "This ability to manufacture locally gives us a huge advantage in the African market, as we can produce economically and deliver promptly to countries throughout the sub-Saharan region."
Most of Zest WEG's product offering will be on display at the Electra Mining Africa 2022 exhibition.
Vargas's successor as CEO of Zest WEG, Eduardo Werninghaus, said: "Our theme, as always, will be how to change energy into solutions. There will, however, be a particular emphasis on efficiency and sustainability.
"One of the products that we'll be highlighting is our range of WEG IE4-rated super-premium efficiency electric motors which were launched locally last year and which cost no more than their IE3 predecessors. These are the most energy efficient motors in the market and offer major operating cost advantages to users."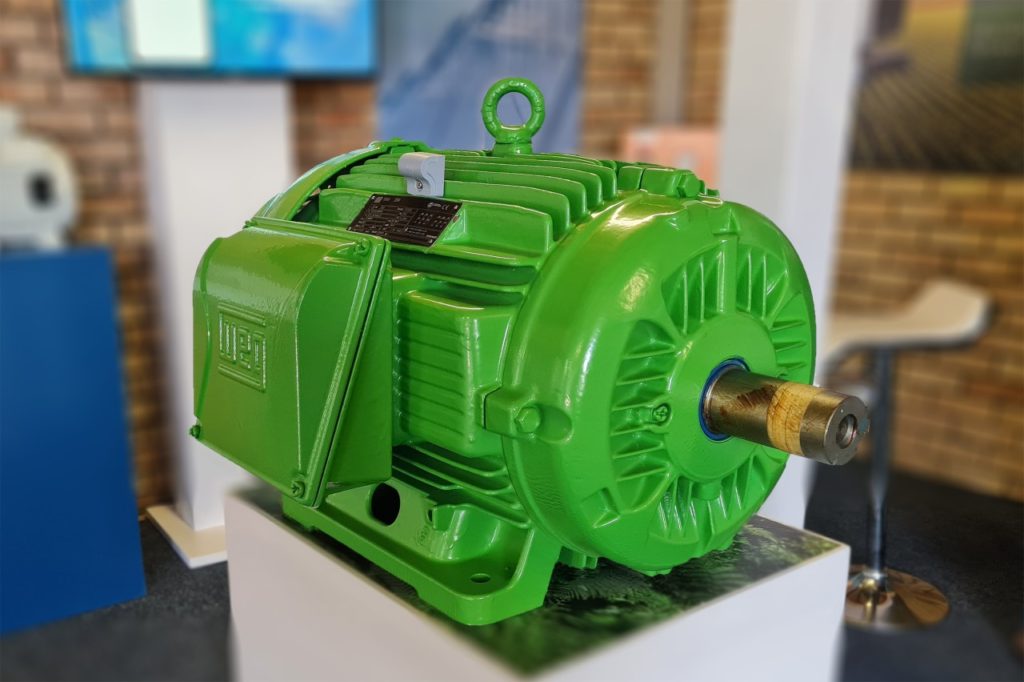 Werninghaus says that the WEG IE4 motors have already received a warm reception from the mining industry, which is struggling with constantly rising electricity costs. "A medium-sized mine typically has between 2,000 and 3,000 electric motors on site – powering everything from fans and pumps to conveyor belts and screens – so the potential for very significant energy and cost savings is huge."
Werninghaus adds that Zest WEG will also be showcasing many high-tech products and systems at the show. These include the already available WEG Motor Scan, which allows the continuous monitoring of electric motors and other rotating machines; and Pump Genius, a software package that enables a standard VSD to be dedicated to specific pumping systems with various motor and pump combinations, thereby providing improved control and monitoring capability.
Also on show will be WEG's new Motion Fleet Management system, which uses artificial intelligence and machine learning to diagnose and monitor rotating equipment such as motors, VSDs, gearboxes and compressors. Based on cloud computing technology, the performance of assets can be monitored at any time from any part of the world. This approach reduces unplanned downtime and optimises repair actions.
"Keeping abreast of digital developments is a priority for us and Electra Mining Africa will give us an opportunity to show just how far we've come on our digital journey," Werninghaus concludes.